Staff 2022-2023
Interim Director Of The Writing Center
Phil Sandick
I've been teaching writing at Georgetown since 2017, and I research college writing pedagogies and write short fiction. I lean heavily on asking students to make stuff in my classes and to see themselves as writers. I grew up in Queens (let's go Mets) and when I'm not on campus, I'm in the Maryland suburbs, hanging out with my wife and our two kids, practicing my basic juggling skills, reading craft of creative writing books, scouring YouTube for sketch comedy and vintage TV ads, and listening to podcasts by my current students and others.
---
Staff
Alara Karahan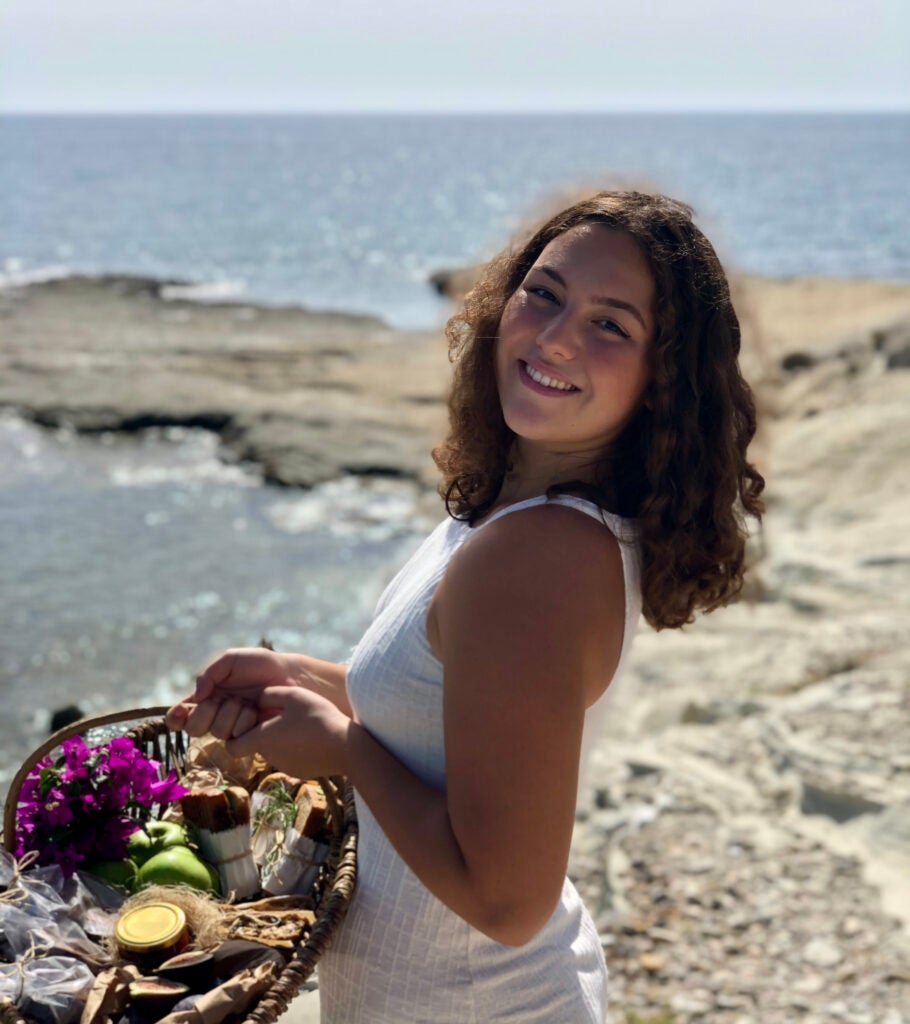 Alara is a junior in the School of Foreign of Service majoring in International Politics. She is born in DC but grew up in Toronto and Istanbul (helloo SFS stereotypes!). She enjoys supporting writers with their brainstorming and outlining, especially when it comes to personal statements, business proposals, and job applications. As a Turkish and French speaker, she is happy to support non-native speakers. You are most likely to spot Alara at a Zumba class in Yates or the hummus line in Leo's – she is always up for a chat, writing-related or not!
Alexandra Siddall
Alexandra is a sophomore studying an odd combination of Math, Psychology, German, and French (she's fluent and would love to work with French speakers). If she's not sleeping in, she's usually knocking back a few cups of coffee or listening to one of her hyper-specific playlists. When she's home in New York, you can often find her with a coffee in hand, music in one ear, and unintelligible subway announcements in the other. Alexandra never particularly enjoyed writing until she learned to write the way she talks: with creative flares, sarcasm, witty remarks, and the occasional sentence that makes absolutely no sense (luckily, you can edit writing). She believes that the author's voice should always be present, even in professional or academic writing. She would love to help more writers use theirs. She has something to say about everything, so come find her with niche questions or difficult topics!
Angela Lentini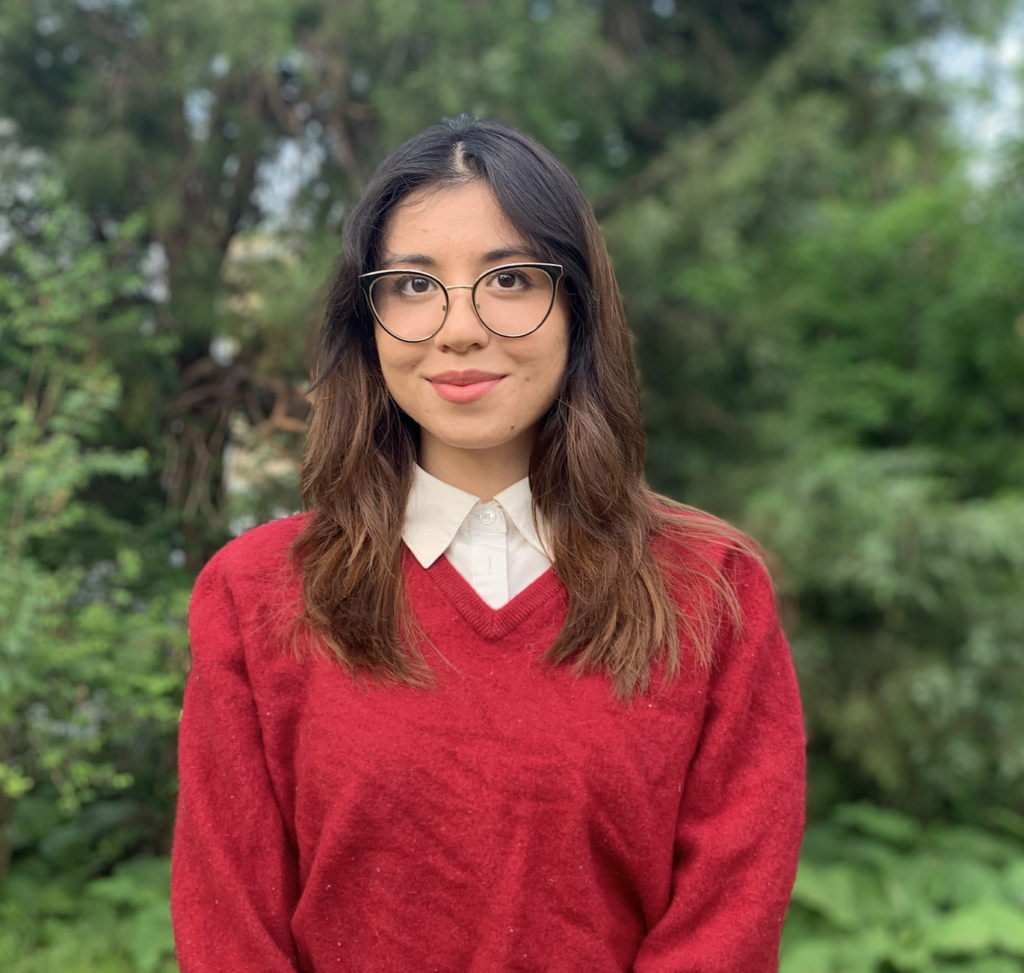 Angela graduated from The George Washington University in 2020 with a double major in Music and English. She is currently working towards her Master's in English at Georgetown. Angela was musically driven her whole life, and accidentally fell into English by reading when she should have been at her voice lessons. It's taken Angela twenty-three years to find her true path, but she made it, and is focusing on 20th-century American literature. Angela is currently teaching K–12 English, and hopes for a future in professorship, that is, when she is not binging Gilmore Girls or That 70's Show. Angela is a Slytherin and will never cease to argue that Snape's redemption arc is not enough reason for Snape to be considered a good person.
Anna Vernacchio
Anna is a Sophomore in the College studying Classics on a Pre-Med track. She is from Westwood, MA, where the locals' claim to fame is that Leonardo DiCaprio once stayed in the town while filming a movie in Boston. From sciences to humanities, Anna believes in starting the writing process with a comprehensive outline to guide her work and loves sharing her organizational skills with people. When not at the Writing Center, Anna can be found taking naps in VCE, cheering overenthusiastically at a Georgetown soccer game, or grabbing a coffee at Midnight Mug (probably her 3rd of the day). Come say hi to get a second look at a paper or if you feel like you just don't know where to start.
Arianna Ashley Nassiri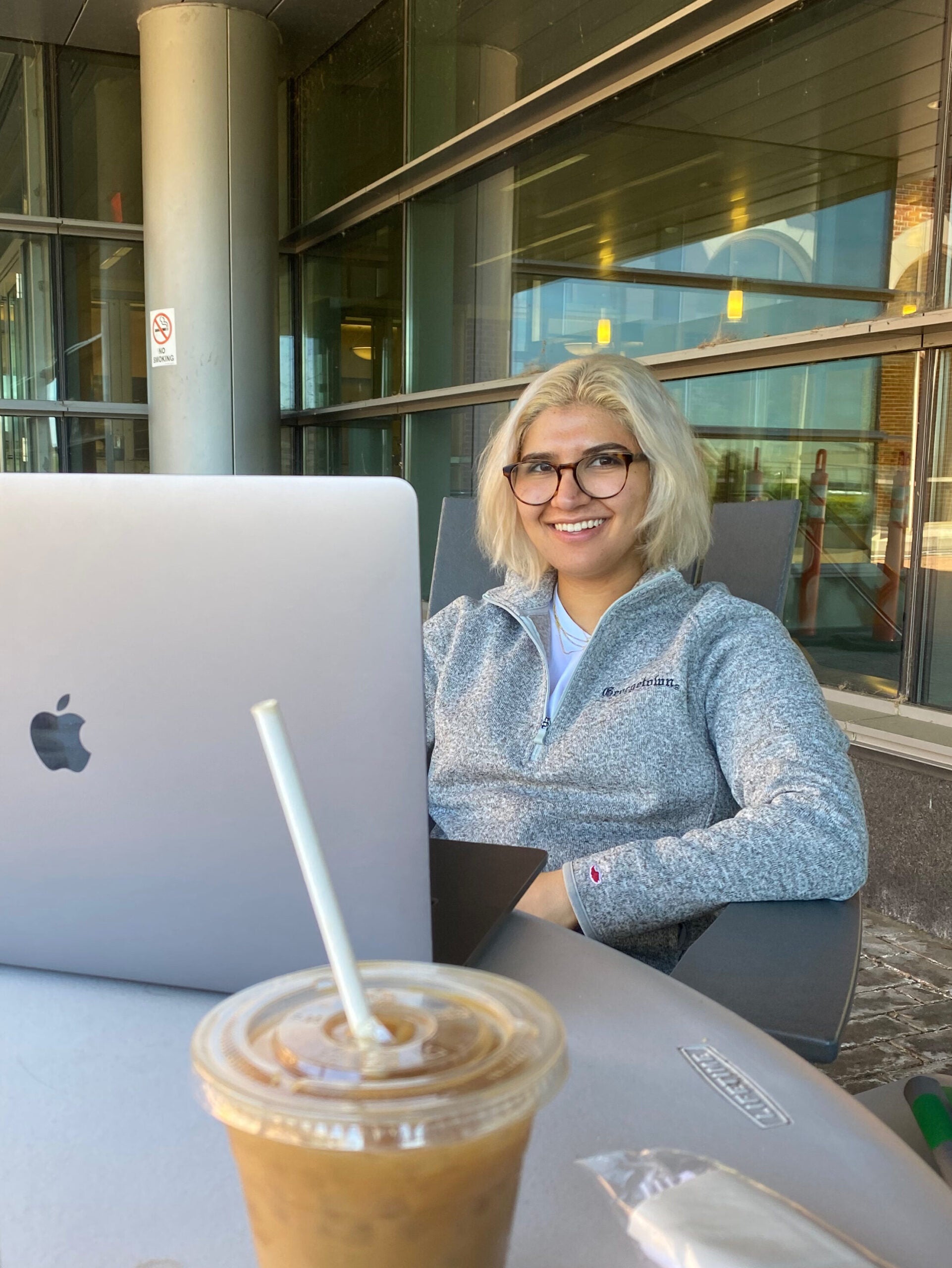 Arianna is a junior in the School of Foreign Service, majoring in International Politics (IPOL) with a concentration in security studies and international human rights law and a certificate in marketing. She has worked in the government sector throughout her childhood, specializing in municipal policy research and authoring, and has held office as a City Commissioner in her hometown of San Francisco, CA. Her time working on policy writing teams has equipped her with an eagerness to work with students to clarify their written language and captivate their readers. On campus, when she is not in the writing center, Arianna is involved with the Georgetown Astronomical Society, intramural tennis, and GU Politics; she can often be found reciting the US Constitution in the corners of Regents Hall or the MSB, or manically pacing campus as to close all three fitness rings on her Apple Watch.
Armoni Armour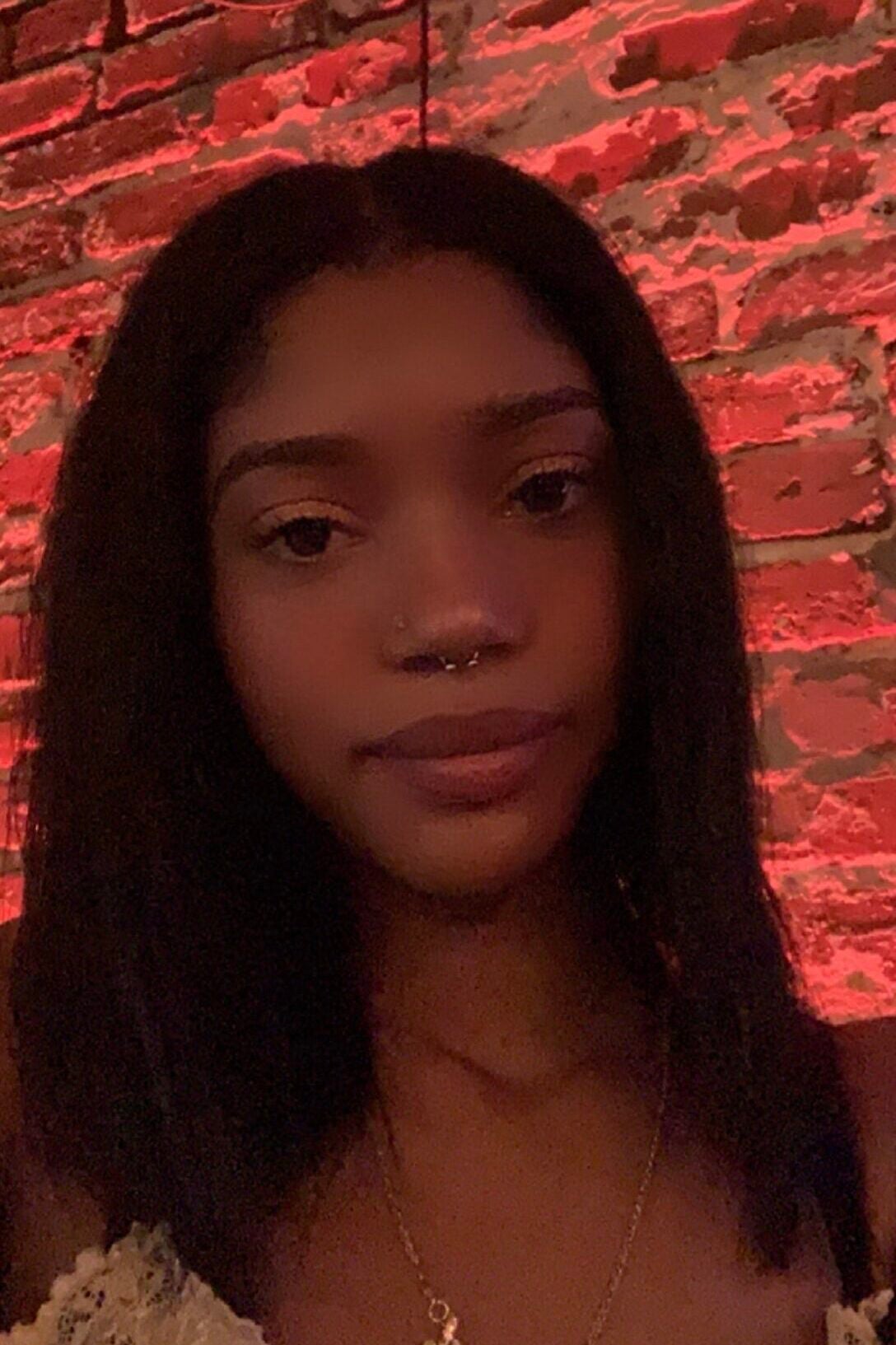 Armoni Armour is a junior in the college and has interests in English, Psychology and Justice and Peace Studies. Hailing from New York City, Armoni is a proud Barb and spends her free time listening to music, practicing yoga, trying out new ice cream spots and visiting the Smithsonian Museums on the National Mall. She loves rereading the best book ever, The Book Thief by Marcus Zusak because of the fascinating narration of the plot by death personified. Her favorite part of the writing process is brainstorming theses because she loves the challenge of coming up with arguments that are new and creative.
Avery Van Natta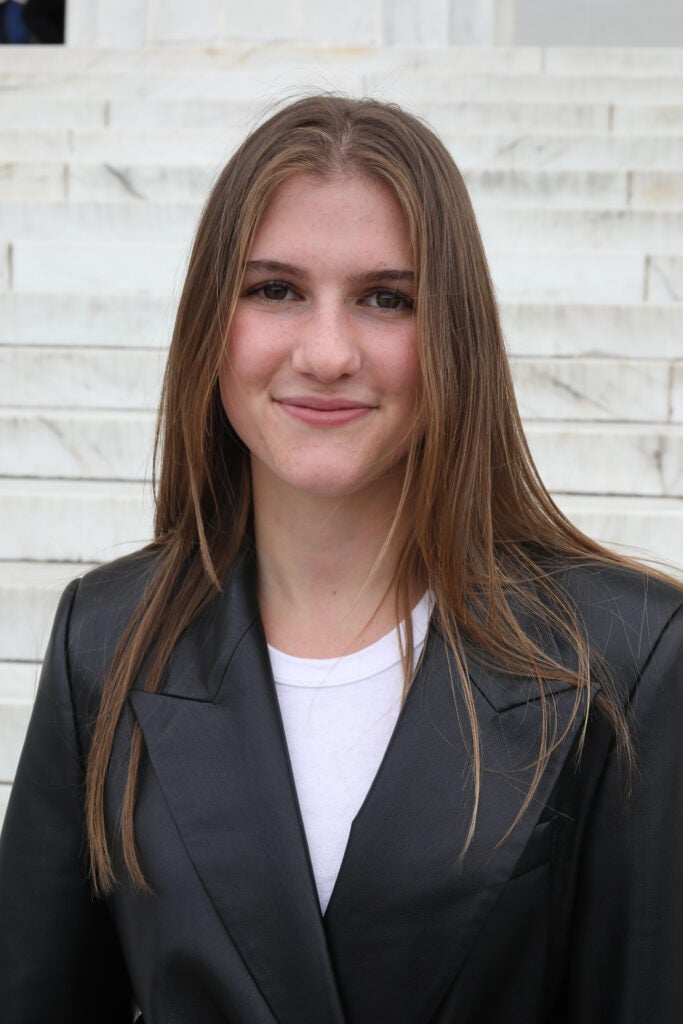 Avery Van Natta is a senior in the College, majoring in English with a minor in Business Administration. She welcomes writers at any point in the process, and particularly enjoys working on organization and editing. At home in San Francisco, California, you have a good chance of finding her eating a burrito, watching the sunset at the beach. In Georgetown, you're likely to see her at a coffee shop, working on a graphic design project or reading (these days Avery's really into short stories).
Cade Spencer
As a sophomore in the College, Cade Spencer plans to double major in Government and English. Originally from Austin, Texas, Cade pursues passions in educational equity and learning disability policy reform in D.C. Above all, Cade believes writing to be a fun and enriching process. He hopes to encourage joy in the writing process for all. Specifically, he enjoys crafting an argumentative thesis, organizing narrative structure, and honing one's unique authorial voice. Outside of the writing center, Cade spends substantial time with the Center for Social Justice, GUSA, and Georgetown ACLU. He enjoys going to Georgetown AMC, reading at the Bioethics library, and power walking the Georgetown neighborhood.
Charlotte Lee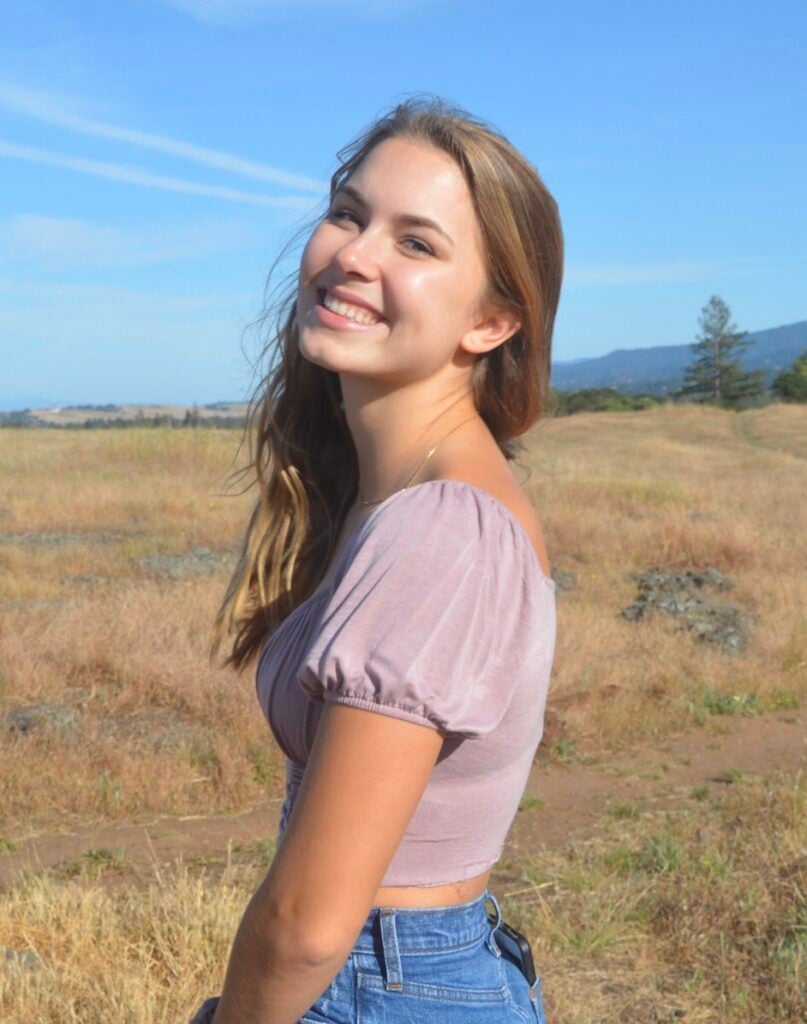 Charlotte is a Junior in the McDonough School of Business, double majoring in Finance and Operations and Analytics with a minor in math. A native Californian, she will easily debate about the ideal weather and the superiority of NorCal. Outside of the classroom, you can easily find her wolfing down a Sun City at Call Your Mother or playing tennis at Yates. She enjoys debates about the Oxford comma, or anything grammar related, and her favorite literary trope is the oxymoron. She especially loves the brainstorming and outlining process, but would love to help in any step of the writing process!
Daisy Chang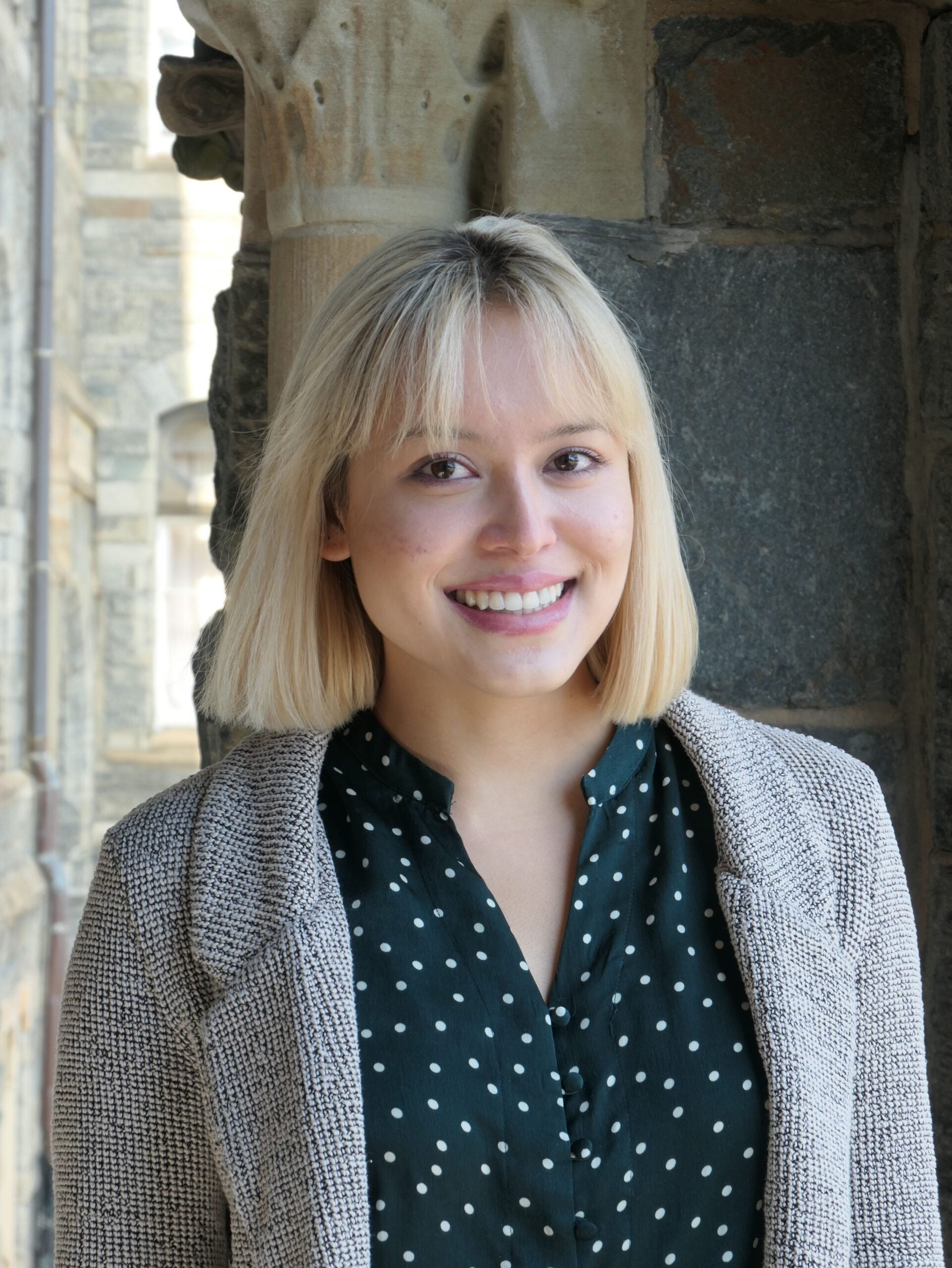 Daisy is a Senior in the College majoring in Philosophy and minoring in French. She specializes in social sciences, humanities, and application writing. She has experience in the journalism, government, and nonprofit sectors but remains deeply undecided concerning her career path. In addition to being a writing center tutor, Daisy teaches yoga with Hoyasana (free yoga for all Georgetown students!) and works at the Midnight Mug, where she'll serve you a triple-shot espresso at 1:30 am, free of judgment. Daisy loves chihuahuas–something about their big eyes, quirky personalities, and visible vulnerability–and aspires to one day own a hairless cat.
Dan Sachs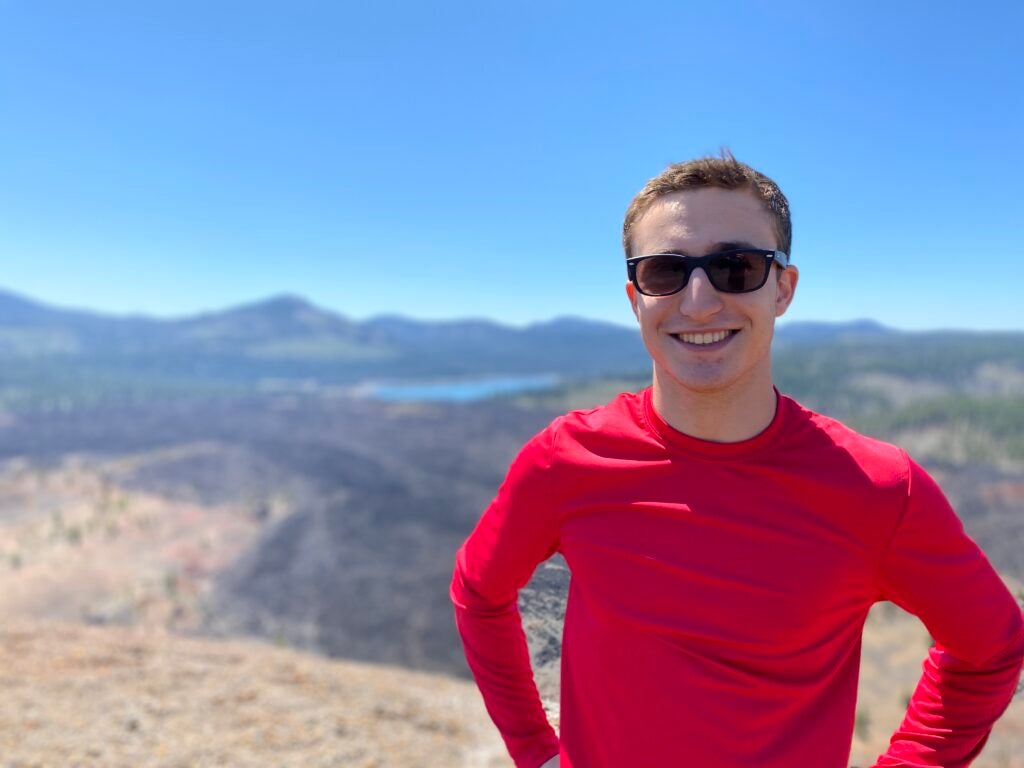 Dan hails from Northern California, though he finds himself in Washington D.C., a junior in the College majoring in Linguistics and minoring in Theology. He loves going on jogs, listening to audiobooks, and telling terrible jokes. Dan is an avid language learner, so come in and teach him a phrase in your native tongue! Outside of the Writing Center, you can find him searching for tasty DC cuisine or playing board games in the common room of VCE. Dan's favorite recent reads include Project Hail Mary, In the Time of the Butterflies, and Why We Sleep. He is excited to aid in any part of the writing process, but more than anything, he'll help you find a good use for an em dash (—).
Daniel Wachman
Daniel is a sophomore in the College majoring in government and minoring in Chinese. He is a proud lifelong resident of Massachusetts, where he has been involved in politics since he was fourteen. He now aspires to be a lawyer or high school teacher, so he hopes his career path is clearer to you than it is to him. Daniel is on the boards of NAIMUN, Georgetown's high school Model UN conference, and Hoya Taxa, which helps local families file their taxes. In his free time, Daniel enjoys walking around D.C., spotting dogs on campus, binging movies/TV, and maintaining his place in the top 0.001% of Billy Joel fans on Spotify (three years in a row!). Whether you want advice on shaping your argument, help with draft revisions, or just another perspective on your writing, Daniel would be happy to work with you!
Daniella Arevalo
Daniella is a sophomore in the College planning on majoring in Linguistics and Psychology with a minor in Spanish. Hailing from San Francisco, CA, she proudly represents the city by the bay, and you can often find her complaining about D.C. weather– despite claiming she loves experiencing actual seasons for the first time in her life. Daniella enjoys getting into classic novels such as the original Dracula, but has been a longtime fan of sci-fi, particularly by the author Blake Crouch. Similar to her attitude on book genres, she is open to all subject matters and stages in the writing process. However, her favorite stages are outlining (because of actualizing and organizing your ideas) and revising (because of the satisfaction of seeing the culmination of your work)! Outside of class and the Writing Center, you can find Daniella at rehearsal for BFMG, Georgetown's club for traditional Mexican dance.
Ella Bruno
Ella is a sophomore in the College studying Justice and Peace with a potential minor in Arabic. She is particularly motivated to engage the refugee crisis on a systemic level with an emphasis on the Middle East. Though she was born in Turkey and is now studying Arabic, she can neither speak Turkish nor Arabic, but is eager to talk about both! She just finished writing her first novel and is always in the mood to chat about fictional universes like (but not limited to) the Grishaverse, the MCU, and anything to do with the Great British Baking Show (not a fictional universe, but still very important). Though Ella loves all forms and stages of writing, she is most interested in brainstorming and outlining for humanities papers and job applications.
Ella Hetfield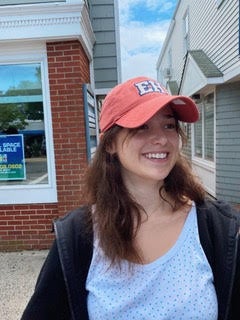 Ella is a senior in the College studying Government and English with a minor in Psychology. A native New Yorker, she is incredibly passionate about where to find the best bagels and chai lattes in the city. Ella is typically found on Lau 2 – when she's not in the Writing Center, she is either at an overcrowded table procrastinating an essay or behind the bar at Midnight Mug serving coffee. Ella specializes in humanities papers, personal essays, and applications. While her favorite part of the writing process is brainstorming and outlining, she will gladly help you at any step!
Gavin Ramm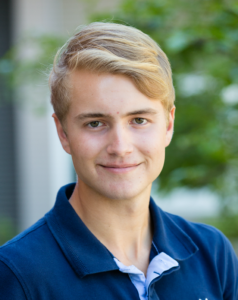 Gavin is a senior in the College majoring in Computer Science and Political Economy. He's a San Francisco native, and loves spending the weekends hiking or at the beach. He enjoys working with all kinds of writing, especially research papers and argumentative essays. Outside of the Writing Center, you're likely to find Gavin down by the waterfront on his way to rowing practice or practicing guitar in his dorm.
Gershon Stein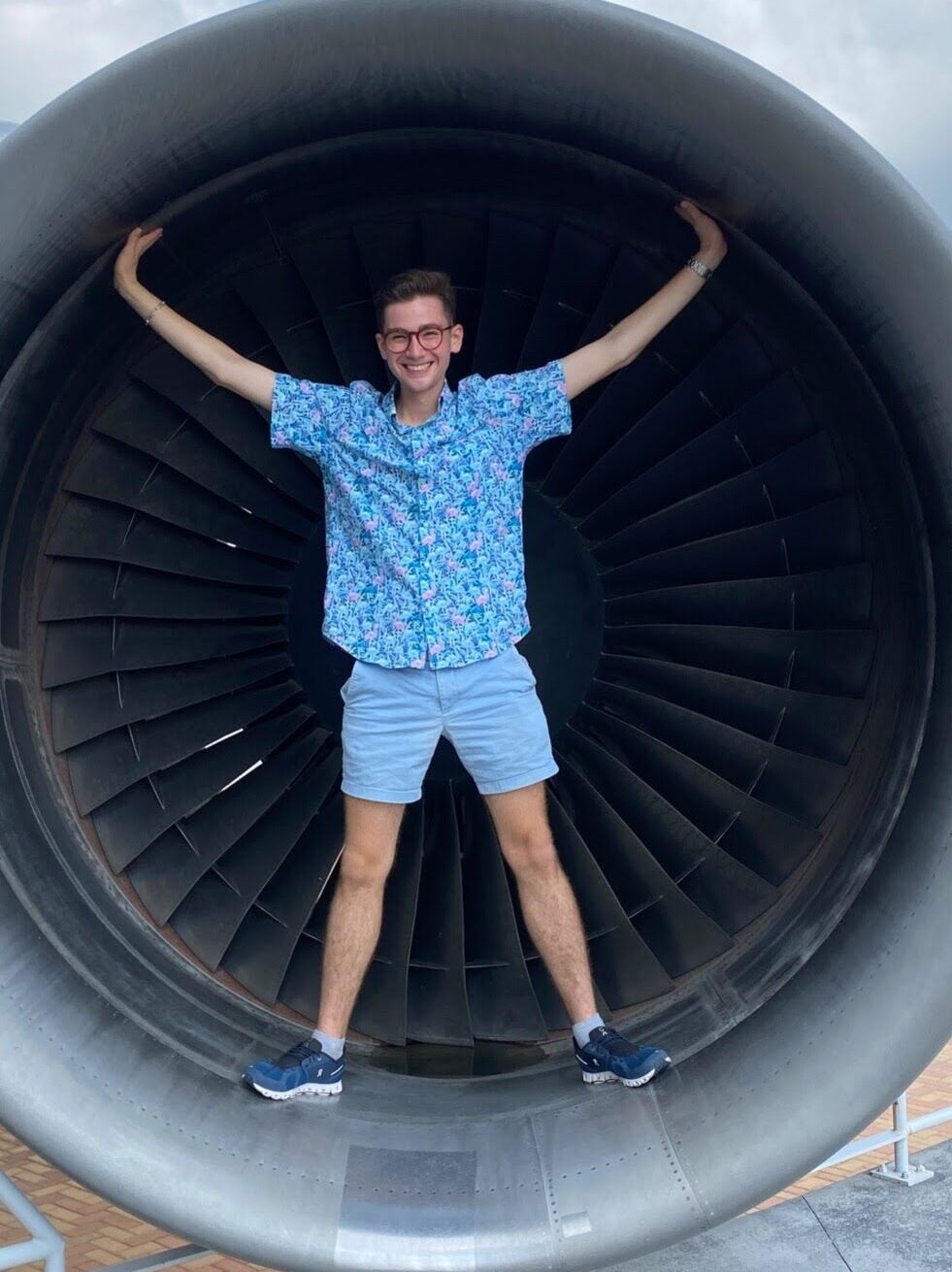 Gershon is a Junior in the SFS majoring in Regional and Comparative Studies with a Government minor. He was born in the California Bay Area, where his dad lives, and grew up in Chicago, IL (downtown, not the suburbs). Outside of classes Gershon is a member of the Model UN team and the Philodemic Society. He also works for Jewish life and is involved in GU Politics. In his free time, Gershon enjoys skiing, scuba diving, and traveling. In fact, he is a certified rescue diver–he can rescue you from 120 feet below sea level. Gershon loves to read people's drafts, but is also more than happy to help anyone at all steps of the writing process.
Hillary Zeng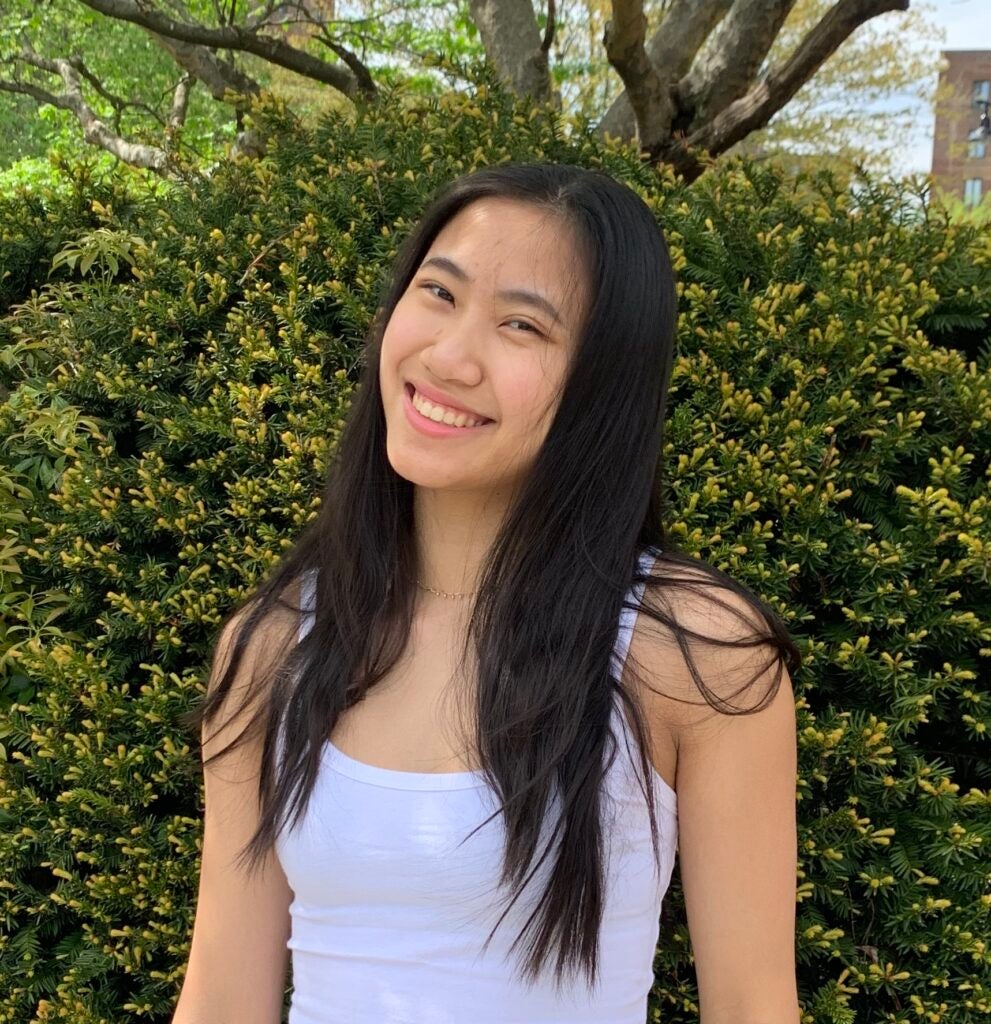 Hillary is a junior pursuing a dual degree in Business and Global Affairs through the SFS and MSB. In her tranquil hometown of New York City, her favorite activities include playing volleyball, eating hotpot (Haidilao is supreme), and wandering Manhattan streets for the ~vibe~. Hillary spent this past summer teaching English to L2 students, so she is comfortable working with both native and non-native speakers alike. Although she has a soft spot for personal and argumentative writing, she is open to stimulating her brain with more formal, academic papers. Wherever you are in the writing process, stop by! Hillary would absolutely love to meet you 🙂
Isabel Janovsky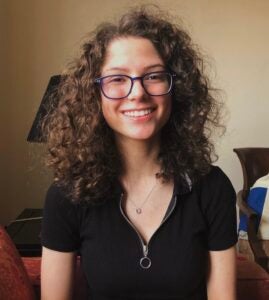 Isabel Janovsky is a senior in the College studying Government and French. She is from New York City (the greatest city in the world) and has yet to find any adequate bagel replacement shops in DC. She loves Russian and French film and her favorite movie is the eight-hour-long 1966 Soviet adaptation of War and Peace, though the Lobster comes in at a close second. At the Writing Center, Isabel particularly enjoys brainstorming and idea organization, but is always down for a reverse outlining session. In her spare time Isabel can often be found in the Jewish space on campus Makom or riding the DC metro.
Jasmine Alas-Castillo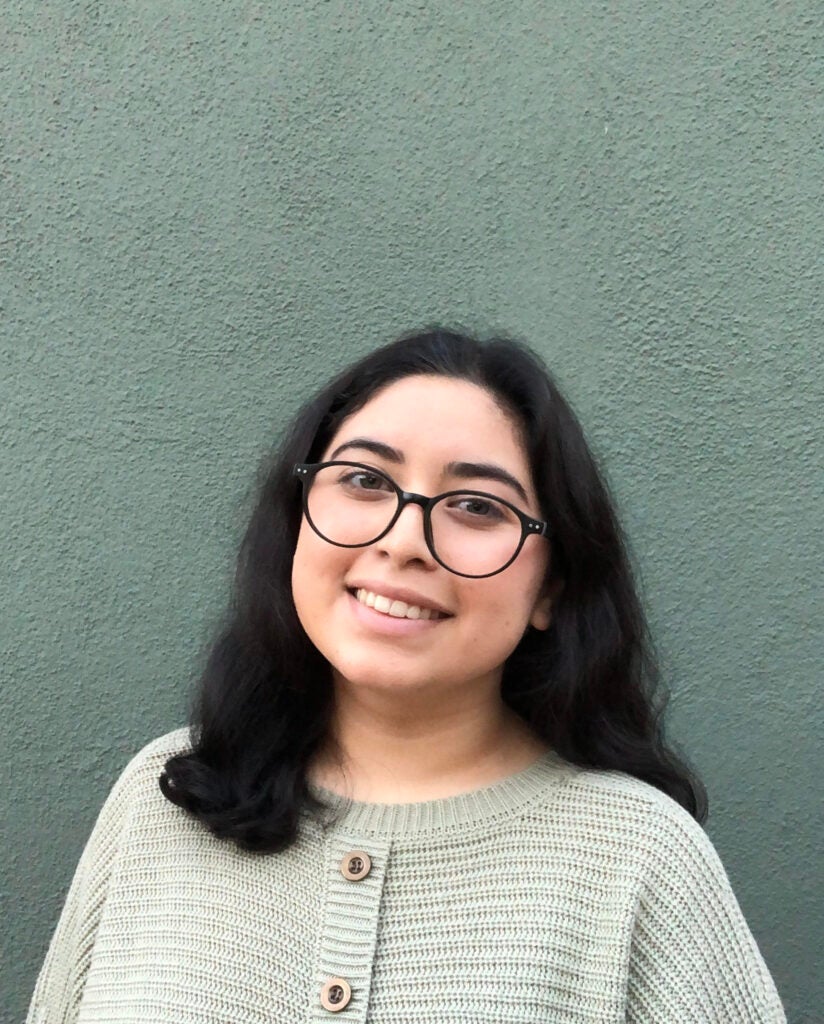 Jasmine is a sophomore in the School of Foreign Service from Los Angeles, CA. She is majoring in Regional and Comparative Studies with a concentration in Latin America and hoping to minor in Education, Inquiry, and Justice. As an essay planning enthusiast, she is excited to deconstruct prompts, brainstorm topics, and create outlines (especially for literary analysis papers!). Outside of the Writing Center, you can find her listening to podcasts about reality TV, watching social commentary videos on YouTube, and visiting local plant-based restaurants. If you want to listen to Jasmine talk nonstop, ask her about CBS's Big Brother, personality tests, or vegan baking!
Kate Tavella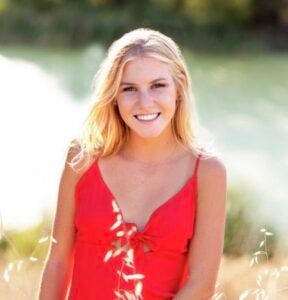 Kate Tavella is a senior studying Business and Global Affairs in the MSB and SFS. Originally from Northern California, Kate came to Georgetown to explore DC, run Track and Cross Country, and study foreign affairs in the hub of politics. A lover of conversation, Kate enjoys talking through the brainstorming and outlining process, as well as adding flair to writing through diction. She will be working in the MSB Writing Center, specializing in business writing. When she is not drinking coffee in Grounded while studying with her peers, you can find her running all over DC or teaching middle school students through the Grassroot Project.
Lauren Gaetano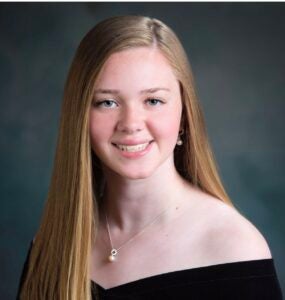 Lauren is a senior in the College majoring in Biochemistry. She is originally from Valley Forge, Pennsylvania, but now lives with her family to a seaside town in Maine called Castine, where she enjoys all kinds of crazy outdoor adventures such as hiking and paddleboarding. Outside the Writing Center, she works in the Tong Lab in the Chemistry Department studying gold nanoparticles and their ligands. Although she has some background in scientific writing, she is interested in all types of writing, especially in regards to the brainstorming and planning phase of the writing process. In addition to her interest in writing, Lauren is an avid reader whose reading list includes a strange combination of fantasy, sci-fi, and classic American Literature.
Mackenzie Mully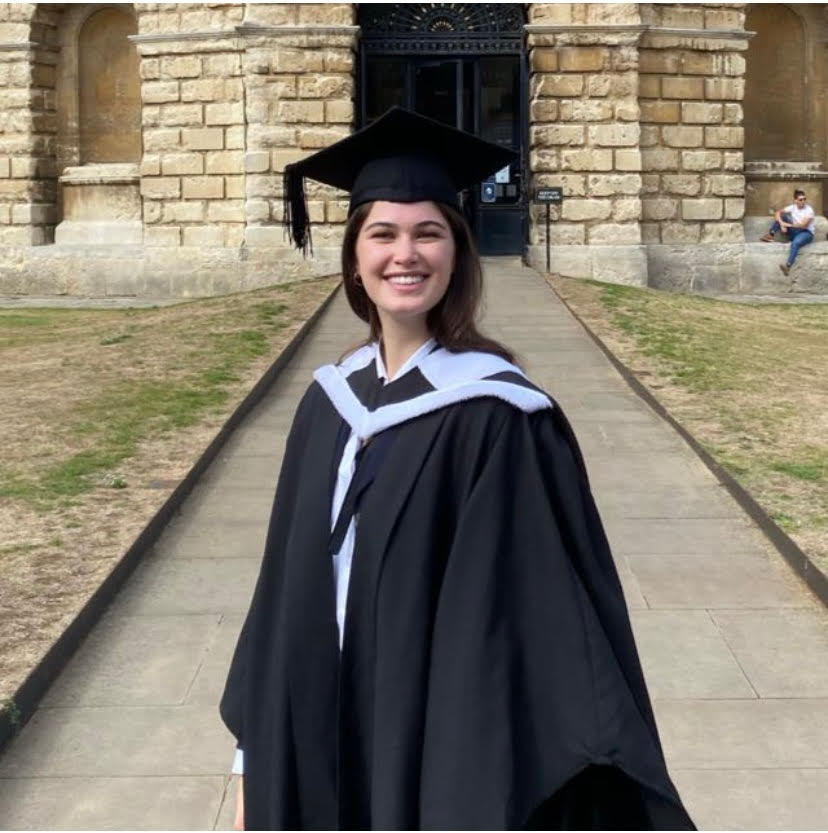 Mackenzie is a graduate student at the McDonough School of Business. She is originally from the United Kingdom, where she did her undergraduate degree in English Literature and Linguistics at the University of Oxford. She loves working with thesis papers, shorter essays and applications.
Nimi Vachharajani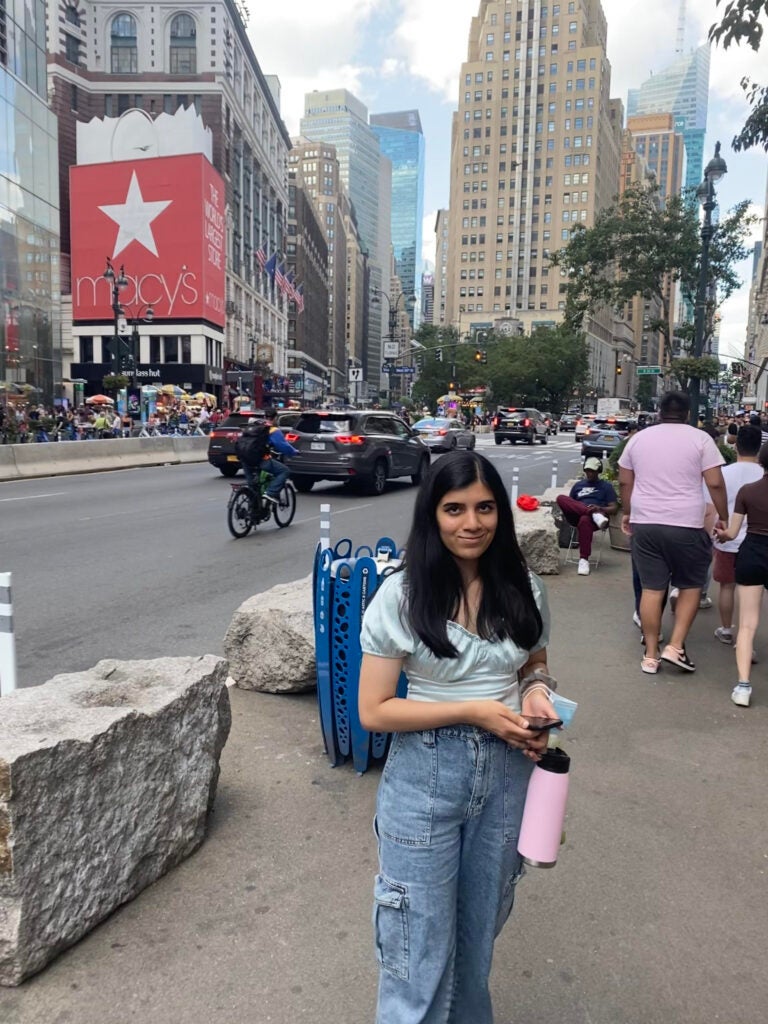 Nimi graduated from the University of California, Santa Cruz in 2021 with a B.S. in Earth Sciences. She is currently studying for her Master's in English at Georgetown, and working towards a project that involves climate change mitigation and multilingually inclined writing pedagogy, combining her disciplines of interest. As a speaker of four languages and someone with extensive research and scientific writing experience, Nimi is excited to work with clients across disciplines and linguistic proficiency levels. When she is not buried in her thesis project or working at the writing center, you'll find her listening to K-pop, experimenting in the kitchen, or working out.
Peter Zorc
Peter is a sophomore in the School of Health majoring in Health Care Management and Policy. He comes all the way from Bethesda MD (20 minutes from campus) and is interested in both medicine and policy as well as how they intersect. Peter loves to journal about anything and everything and as a result loves reading other people's writings and hypothesizing about how their minds assembled them. He particularly enjoys learning new things, so he loves reading papers about topics he has not studied. As a pre-med student, he is familiar with stem class lab reports and would be happy to give input on those. And he never shuts up about the summer camp he works at, so watch out for that.
Sarah Ackels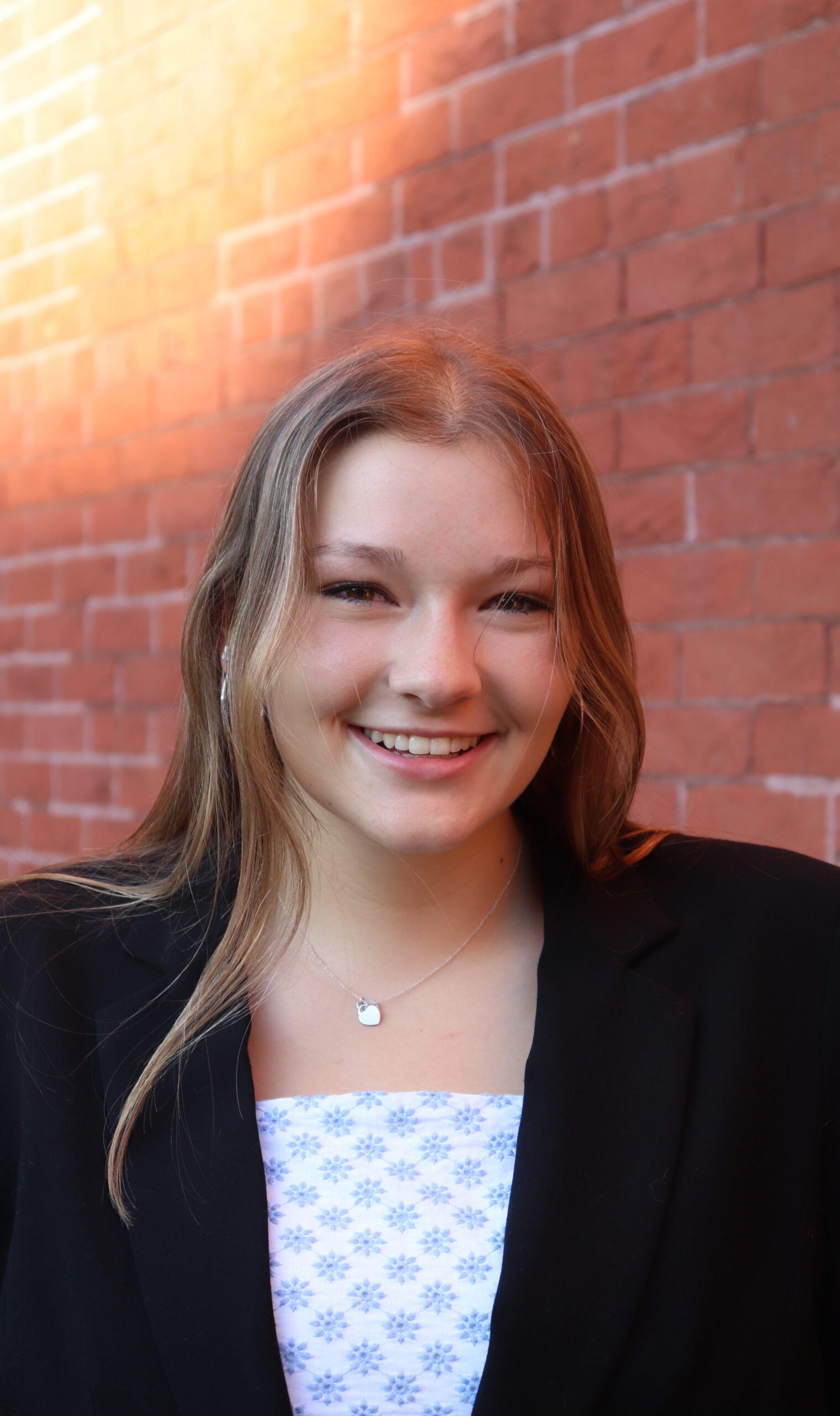 Sarah is a junior in the McDonough School of Business studying Operations and Analytics and Finance. She is from Connecticut where she loves to ski with her friends, hike with her dog, and cook with her sister. In Georgetown, she enjoys napping, studying in the MSB, drinking coffee, and spotting rats. Her favorite sentence structure is "independent clause; conjunctive adverb, independent clause" and her favorite word is abundant. She is also a Social Impact Project Consulting Coach and Treasurer of Survivor: Georgetown. She looks forward to helping other Hoyas with outlines, sentence structures, and editing (as long as it is in Times New Roman).
Sarah Ong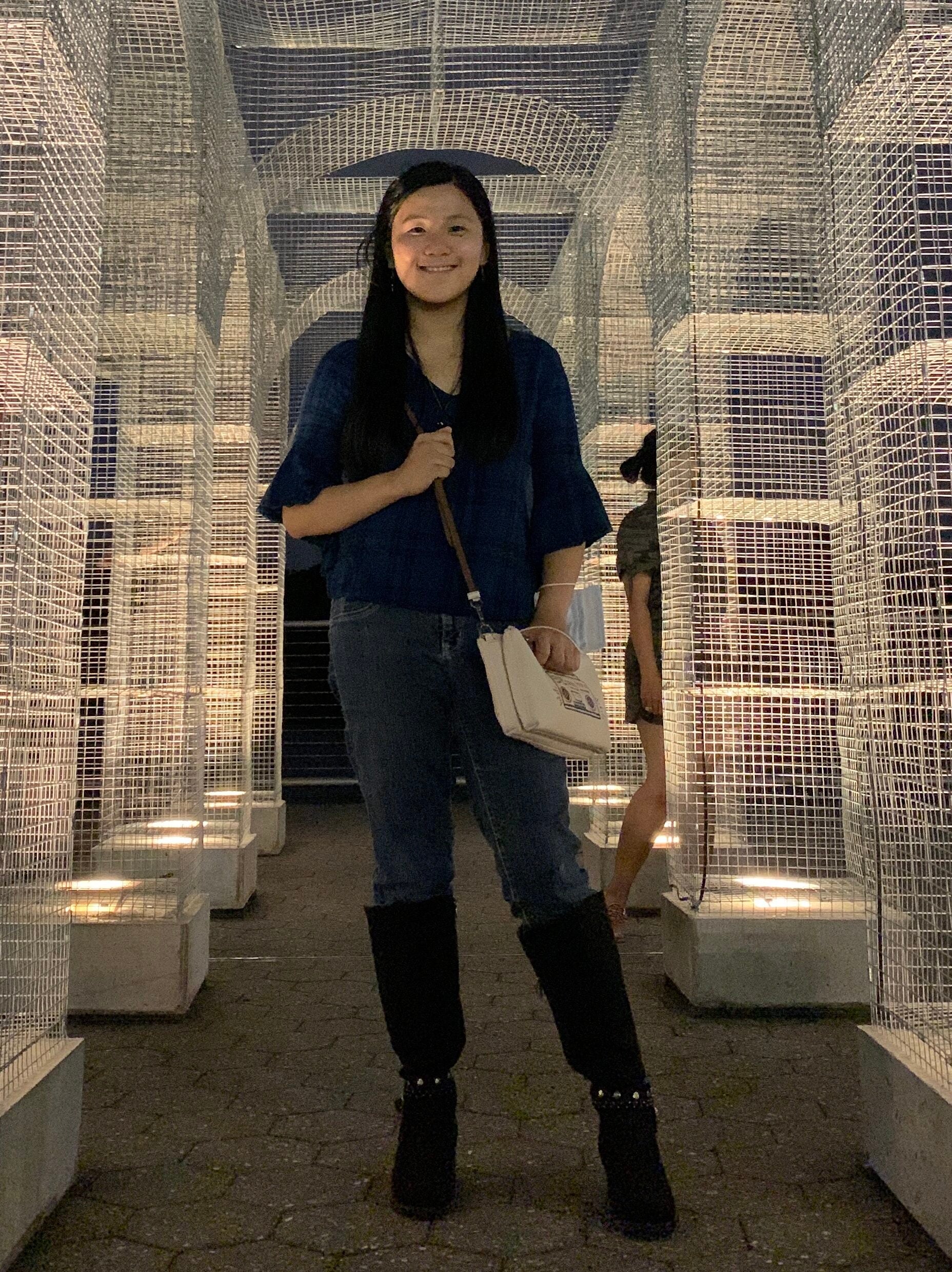 Sarah Ong is a junior in the College currently studying Mathematics with an eye towards minoring in Japanese and Computer Science. Coming from the diverse bubble of Northern Virginia, Sarah has a soft spot for poetry and creative writing with a dream to one day publish her own novel; she'd love to talk with other inspiring authors as well. Having worked in a writing center in high school, her favorite part of tutoring is helping people brainstorm ideas and find inspiration. She's a little shy (okay maybe more than a little) but that's why she'd be more than happy to work with those that also have trouble opening up to others, especially with their writing. Outside of the Writing Center, she can be found huddled in the corner of her room drawing, writing tidbits of various WIPs, watching anime, or playing video games with her boyfriend.
Sarah Watson
Sarah is a senior in the SFS majoring in Regional and Comparative Studies and minoring in Persian and Religion, Ethics, and World Affairs. Her most famous piece of writing to date is an article about a large fish that ended up on Jimmy Fallon. Sarah's first love is mountain climbing, but she is also the managing editor of the Voice. Outside of the writing center, she can be found listening to Lorde's lyrical masterpieces, sipping orange juice (it's good okay), or heading out for a run to explore DC's parks. She will give you Thai food recommendations.
Sergio Rodriguez Cifuentes
Sergio is a sophomore in the School of Foreign Service, majoring in International Economics and minoring in International Development and Linguistics. Born and raised in Bogotá, Colombia, he calls Singapore home now (is this an SFS cliché?). Sergio is a native Spanish speaker who grew up speaking English and is working on mastering French, which means that he enjoys working with native and non-native English speakers alike. He has a soft spot for novels, stories, historical fiction, and scientific articles. Sergio likes the pre-planning and editorial stages of writing but would enjoy working with you on any stage of your process! When he's not in Lau (either studying or tutoring), you can find him TA'ing for "Maps of The Modern World," running around the monuments, criticizing American coffee, working on Effective Altruism and MUN, or in the Kennedy Center with his friends.
Shreysi Mittal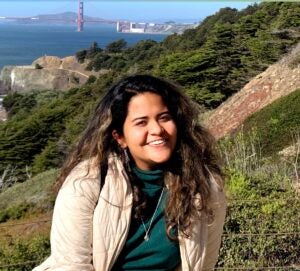 Shreysi is a senior in the McDonough School of Business majoring in Finance and the Global Business Fellows program. She's from the superior half of California (NorCal), and is a typical wanna-be-edgy SF teen. She loves all writing, especially cover letters, and specializes in brainstorming. Outside of the Writing Center, Shreysi is involved with Blue and Gray, Innovo Consulting, and Mock Trial. In her spare time, she's probably learning an instrument or telling terrible jokes that only she finds funny.
Sriya Guduru
Sriya is a sophomore in the SFS, majoring in International Political Economy and minoring in Statistics. While she currently lives in Virginia, Sriya grew up in northern New Jersey and will argue the merits of a Jersey bagel given the chance (garlic bagels reign supreme!). She loves hunting for vegan snacks, listening to Kendrick Lamar, and hitting a pull day at Yates. Outside of the Writing Center, you can find her relaxing to podcasts by the HFSC fireplace or trying new coffee places around DC. Her favorite part of the writing process is pre-writing, as she finds that structuring a strong argument makes the entire paper more cohesive; however, she would love to help students at all stages in their assignments.
Taryn Moore
Taryn is a sophomore in the MSB double majoring in Operations & Analytics and Finance. Even though she's from Ashburn, Virginia (i.e. the DMV), Taryn still loves doing all the touristy things around D.C., and can be frequently spotted wandering around the Georgetown neighborhood or catching the bus to the National Mall. Outside of the Writing Center, Taryn is involved with Innovo Consulting where she supports socially-minded enterprises and the Edunomics Lab at the McCourt School of Public Policy where she is a project assistant on an education finance database. Taryn would love to help with any type of writing or slide decks you may have, so feel free to swing by and talk to her!
Thomas Ohno-Machado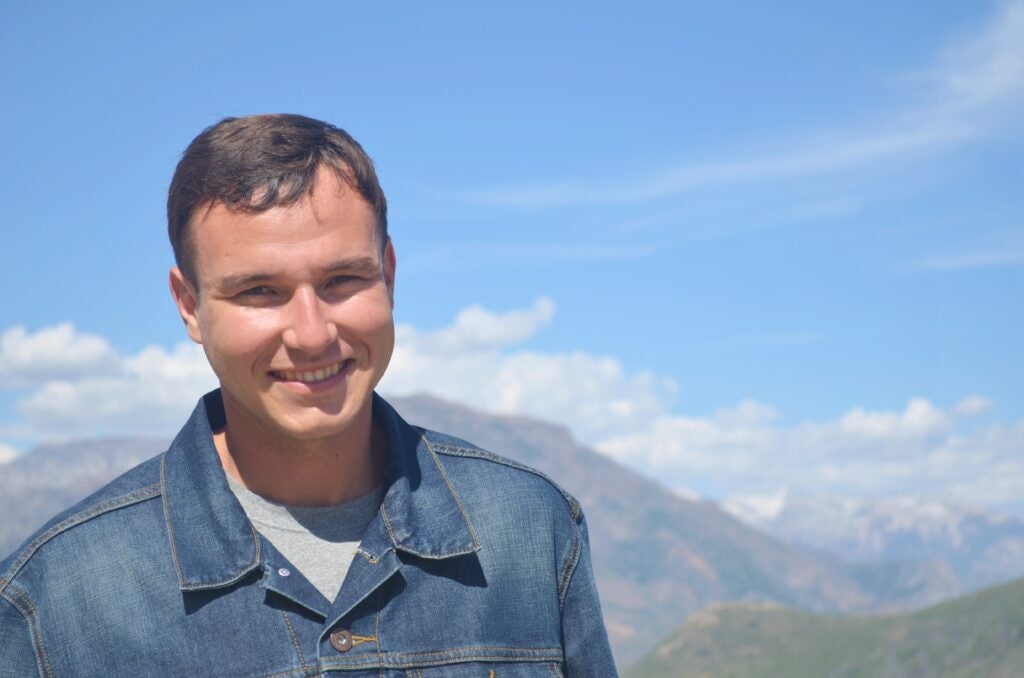 Thomas graduated with a B.A. in Cognitive Science from the University of California, San Diego. He served in the Teach For America corps in the San Diego region as a special education teacher working with high school students and young adults. During that time he received an M.S. in Special Education from National University. At Georgetown, he is a first year English M.A. student. Thomas also works as a Publication Fellow for 826DC, a non-profit organization in Washington, DC that supports local K-12 students with creative and expository writing. In addition to English, Thomas speaks Portuguese and Spanish, some French and Italian, and a little Japanese.
Yana Gitelman
Yana is a sophomore majoring in Culture and Politics in the School of Foreign Service. She is from New York City and consequently cannot drive. She speaks Russian and some French, and she loves to work on research, brainstorming, and organization, so she is excited to work with native and non-native English speakers alike on any part of their writing process. Yana is a proud member of Superfood (an acapella group that has nothing to do with food), GUish, and H*yas for Choice. In her free time, she can be found listening to Mac Miller, making herself a fancy coffee beverage, or photosynthesizing on the HFSC terrace.
---