Staff 2020-2021
Director Of The Writing Center
David Lipscomb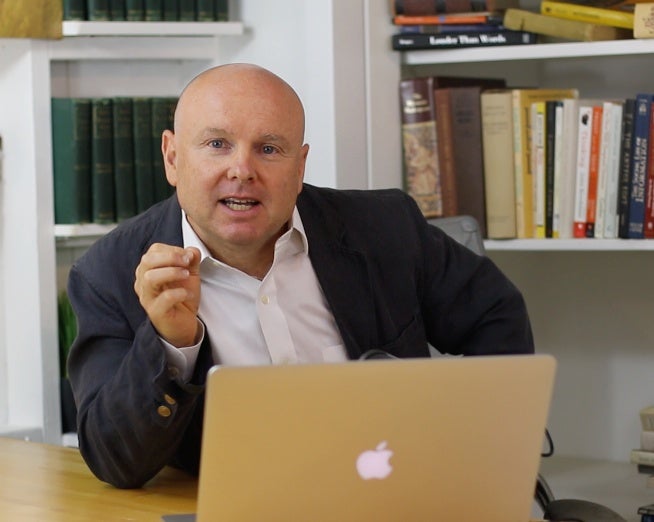 First, I'm proud of our Center and our staff. You'll see below an impressive group of well-trained tutors who are also approachable and extremely helpful. As for me, I've been teaching writing and what's often called "communications" for more than two decades. In addition to heading the Writing Center and teaching writing at Georgetown, I serve on the board of directors at the Center for Plain Language, which works to ensure government agencies write clearly. I've also worked as a writing coach for various organizations, including Kellogg, Fannie Mae, and the American Red Cross. Before coming to Georgetown, I taught writing at Wake Forest University and Columbia University, where I earned my Ph.D. in English. I live just outside DC with my wife and two kids (Max and Ella), who sometimes work with me to make art and kitchen tools from the invasive bamboo that grows everywhere in our neighborhood.
---
Staff
Abigail Lovell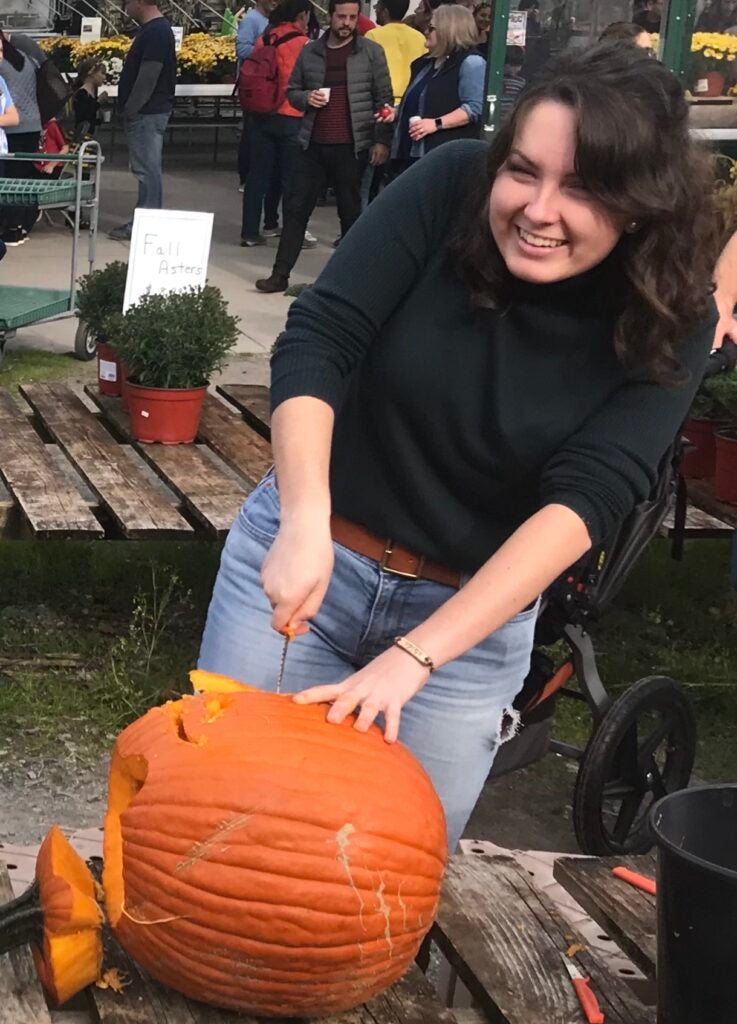 Abigail is a senior in the College double-majoring in English and Justice and Peace Studies. She is curious about the way that narrative and justice interact and influence one another and will continue her studies at Georgetown Law next year. Before the pandemic, Abi was involved in club fencing and tutored for the Writing Center's Pivot Program, where she joined her colleagues to consult with formerly-incarcerated Fellows pursuing entrepreneurship certificates through the MSB. She is happy to work on essays of all types, but is especially interested in application materials, English essays, and philosophy papers.
---
Alex Hornick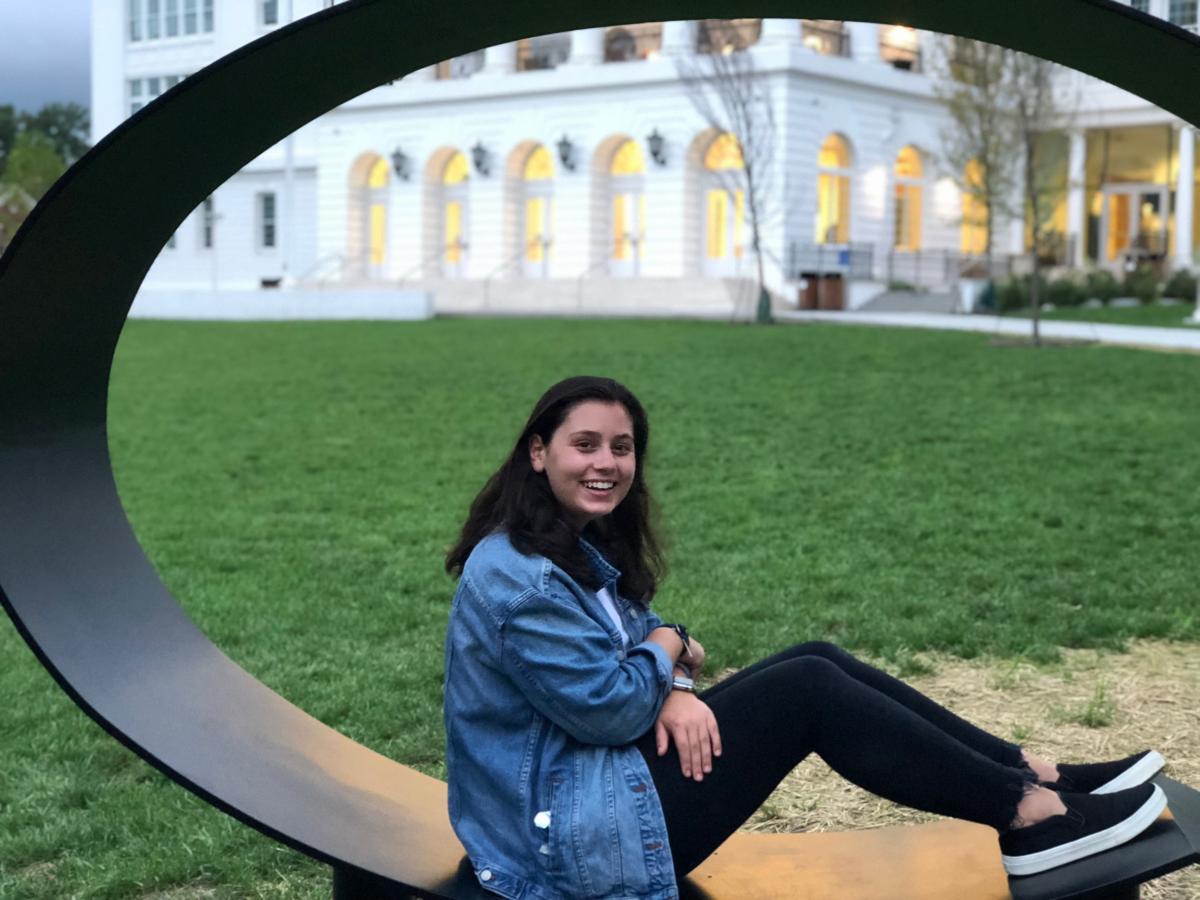 Alexandra "Alex" Hornick is a senior in the McDonough School of Business majoring in Management, Leadership & Innovation and minoring in Jewish Civilization. Outside of the classroom, she works at the MSB Tech Center, is a BUILD coordinator, and is the co-founder and head of the MSB Writing & Communications Center. She specializes in case competition writing, general business writing, and creative writing and can help at any stage of the writing process. In her spare time, Alex enjoys watching Seinfeld, listening to Janis Joplin records, and snowboarding. You can often find her walking around campus with a Lime La Croix.
---
Anjali Britto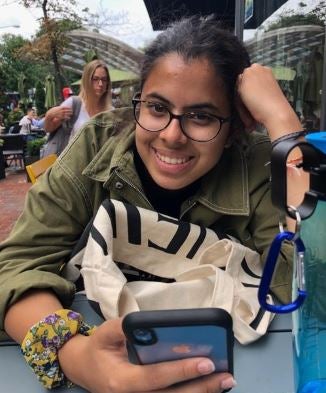 Anjali is a junior studying Science, Technology and International Affairs in the School of Foreign Service. She is from India and has always lived near the sea, but she finds that the Potomac is not too bad a replacement! She speaks Hindi, and some Spanish, and would love to work with non-native English speakers. She loves all kinds of writing and all stages of the writing process, especially brainstorming and editing. Outside class, she can be found rewatching Hannibal (it's so beautiful), trying to squeeze in a piano session at HFSC (apologies to study rooms one through four), and curating stickers for her laptop (she's running out of space).
---
Arjun Mathur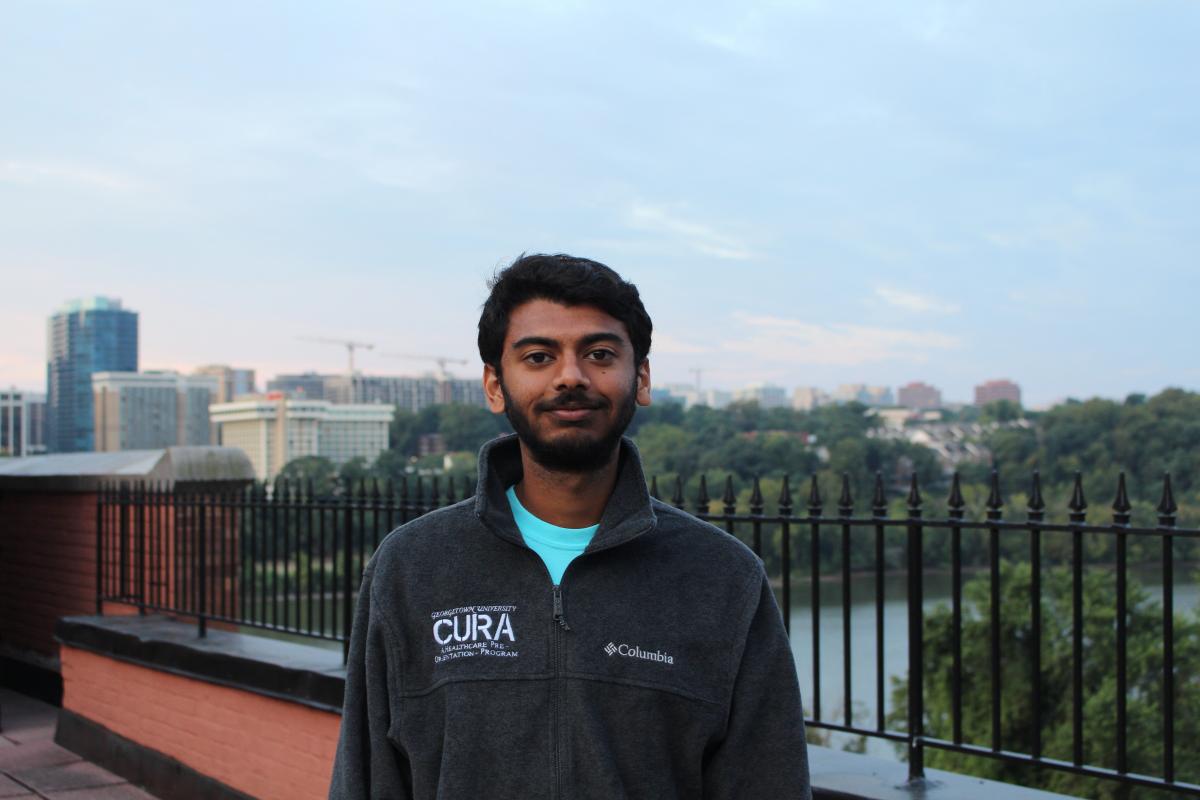 Arjun is a junior in the School of Nursing and Health Studies studying Human Science. He has experience writing lab reports and scientific papers but is excited to work with all kinds of projects. Arjun can often be seen running along the Georgetown Waterfront or reading the latest article about epigenetics (But not at the same time!). He is involved with the Georgetown Hindu Students Association and the St. Elizabeth's Outreach Program. If not in the Writing Center, catch Arjun playing tennis at Yates or hustling to the Med Campus lab where he works. Stop in to get help on any stage of your writing or hear him geek out about how methylation patterns in DNA can cause the same exact sequence to produce two completely different protein results.
---
Avery Van Natta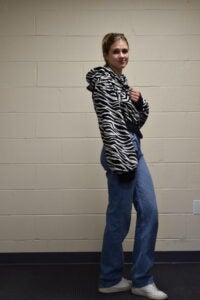 Avery Van Natta is a sophomore in the College, planning on majoring in English. At some point she'll choose a minor, but at the moment she has no idea what it'll be. She welcomes writers at any point in the process, and particularly enjoys working on organization and editing. At home in San Francisco, California, you have a good chance of finding her eating a burrito, watching the sunset at the beach. In Georgetown, you're likely to see her at a coffee shop, working on a graphic design project, scouting the best places to go thrifting, or reading (these days Avery's really into short stories).
---
Brianna Gist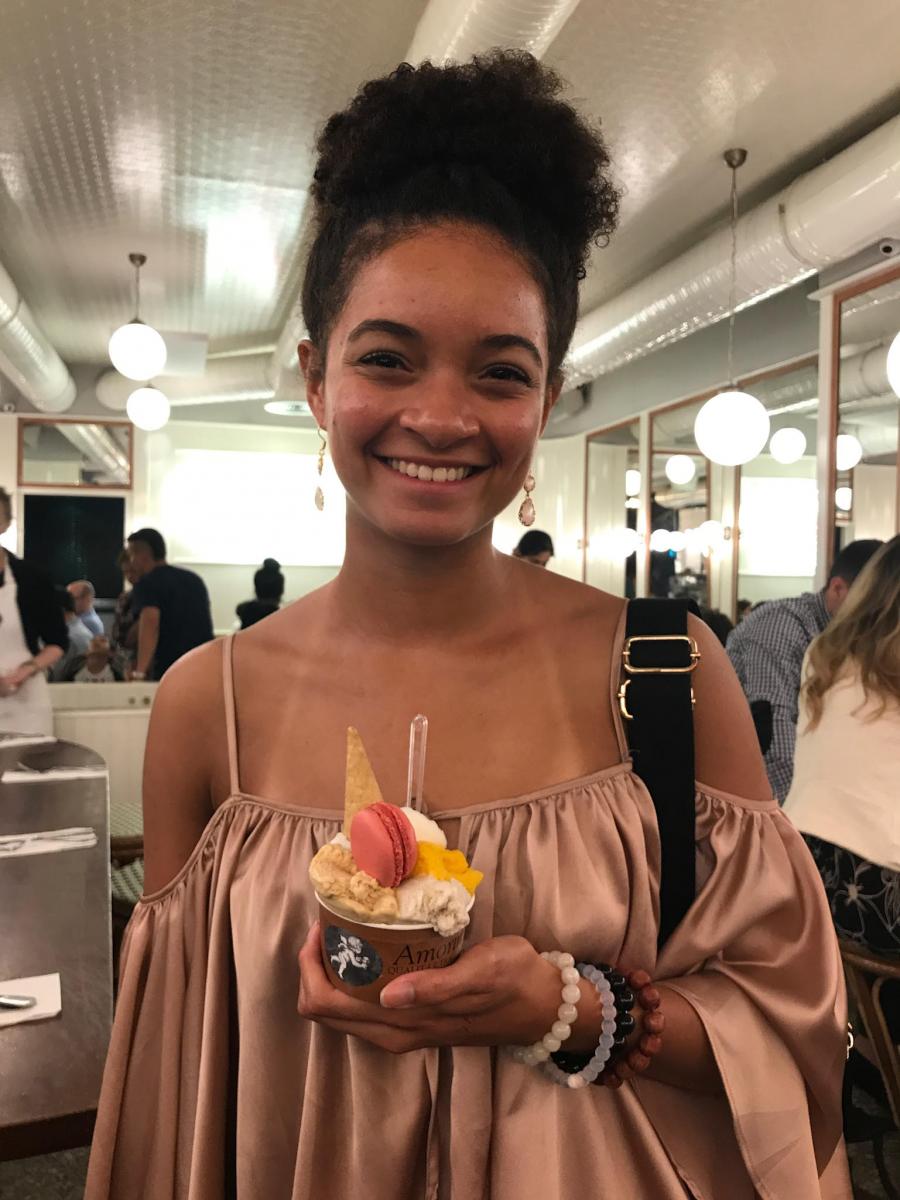 Hello hello! Brianna is a senior in the College studying some combination of Government, Linguistics, and French. If all goes right in her life, she would love to study endangered languages through the State Department. She speaks Spanish and French, and is a proud Chicago native who loves to swim and hang with friends. She is thrilled to work with you at any stage of your writing process, but loves brainstorming, outlining, and refining the flow of a piece – especially for humanities papers, op-eds, or job/scholarship applications. L2 students, it would be a pleasure to work with you! If you do stop by, she'd delight in talking about the greatest film she's ever laid eyes on (Avatar), or any of your other comments, questions, interests, or concerns!
---
Caroline Hamilton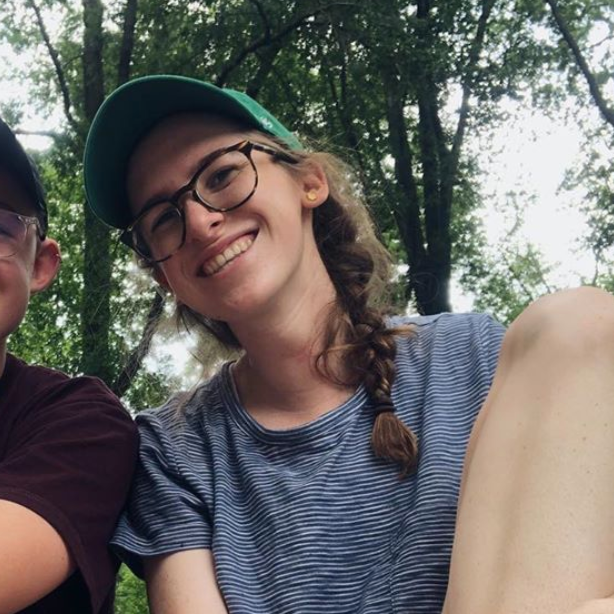 Caroline is a junior in the SFS studying Culture & Politics and Latin American Studies, but she essentially just wants to be a geography major. She's from Kentucky and will do her best to convince you it's the best of the 50 states. You can likely find her on Lau 3 aimlessly scrolling through The New Yorker or The Avett Brothers' discography on Spotify — maybe both at the same time. Outside of the Writing Center, Caroline writes for and aggressively promotes the Voice.
---
Chloe Li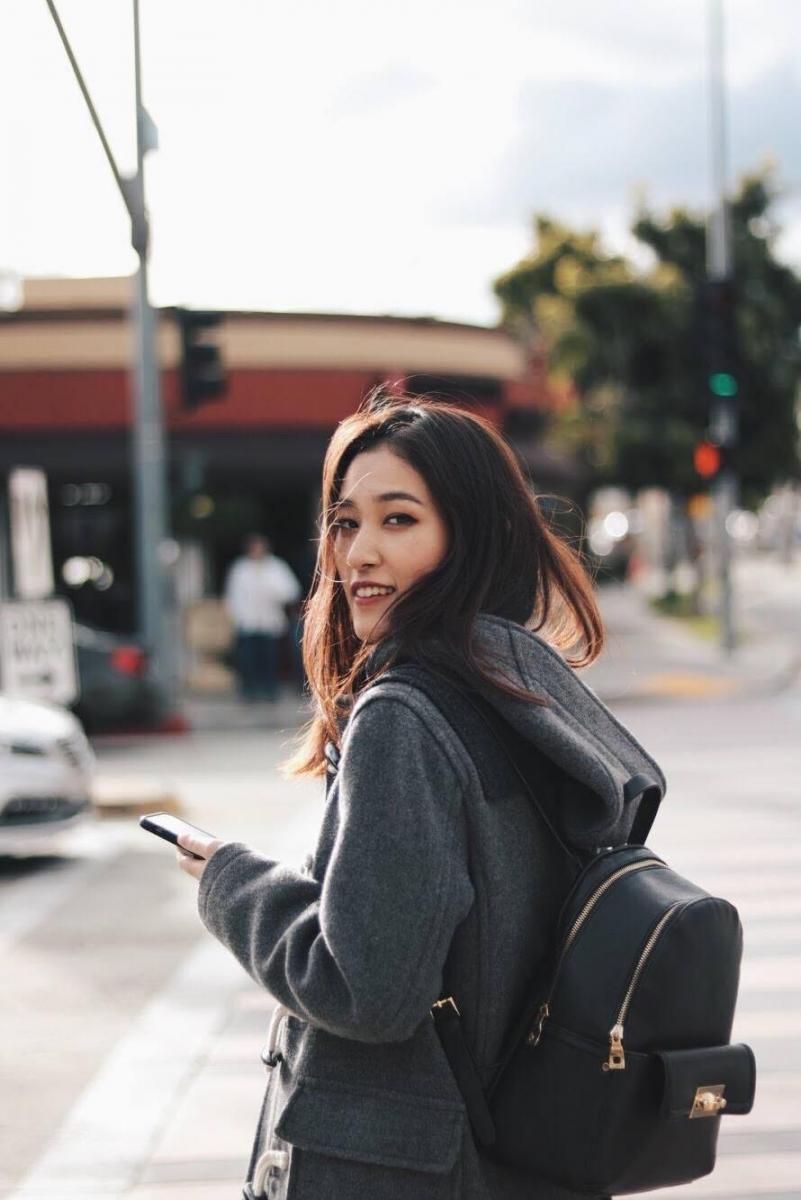 Chloe, an International Political Economy major in the SFS, has lived all across the world. She was born in Shanghai, China, before moving to the US and France. This directly translates into her interests as a tutor — she enjoys helping non-native English speakers, and she is also fluent in Chinese and French. Chloe specializes in research papers, humanities papers, and presentations, but she welcomes all types of writing in various stages. Chloe spends her free time exploring the galleries of DC, trying out ice cream flavors, and obsessing over her dog, Bean.
---
Ella Hetfield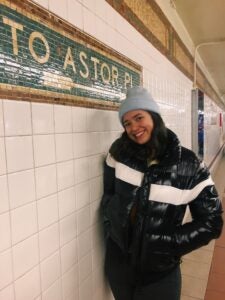 Ella is a sophomore in the College studying Government and English. A native New Yorker, Ella will gladly debate where you can find the best Chai latte in the city (it's at Maison Kayser). Ella is usually found on Lau 2 – when she's not in the Writing Center, she is either at an overcrowded table procrastinating an essay or behind the bar at Midnight Mug serving coffee. Ella specializes in humanities papers, personal essays, and applications. Her favorite part of the writing process is outlining but she will gladly help you at any step!
---
Eric Dickstein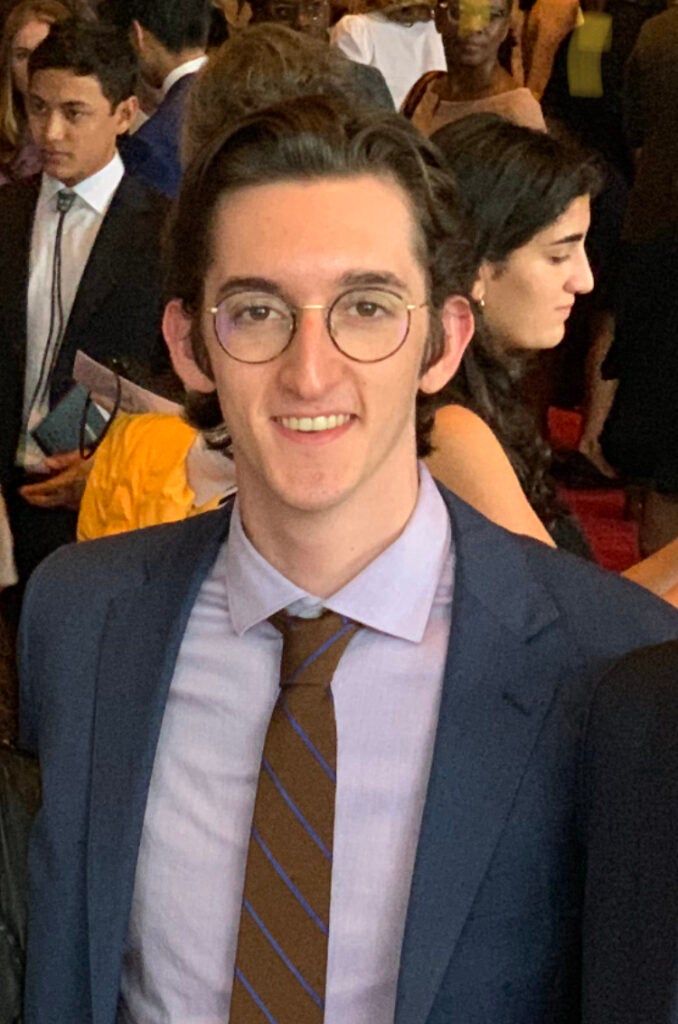 Eric is a senior in the College majoring in English and government. He specializes in social science, humanities, and creative assignments but is excited to work on any subject and at any stage of the writing process. Eric is also a musician and loves playing the piano and writing music –– talk to him about the music industry or your favorite Curb episode.
---
Gavin Ramm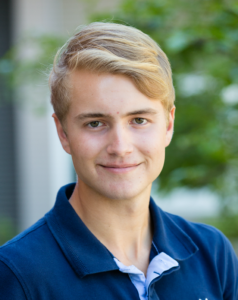 Gavin is a sophomore in the College majoring in Computer Science and Political Economy. He's a San Francisco native, and loves spending the weekends hiking or at the beach. He enjoys working with all kinds of writing, especially research papers and argumentative essays. Outside of the Writing Center, you're likely to find Gavin down by the waterfront on his way to rowing practice or practicing guitar in his dorm.
---
Hannah Greco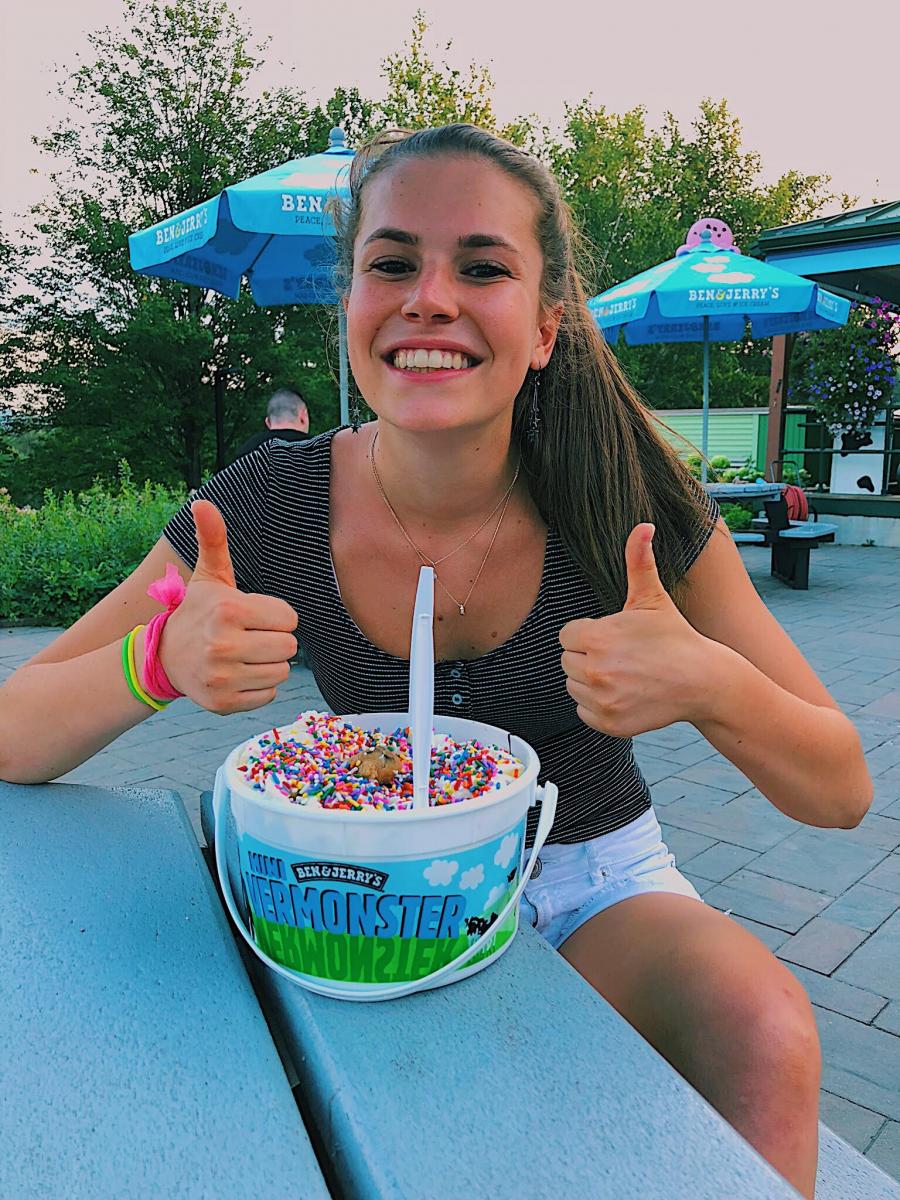 Hannah Greco is a senior in the College from Darnestown, MD majoring in English and Psychology. She especially loves helping writers work on humanities papers and creative writing projects at any stage of the writing process. Outside of the Writing Center, she rarely goes a day without playing pickup soccer, but you can also find her copy editing for The Hoya (having unnecessarily long arguments about grammar), working for GU Press, or spending way too much money on ice cream at Thomas Sweet (hoping to run into Barack Obama or Joe Biden). Her favorite punctuation mark is the interrobang (?!), because its joyful mix of confusion and agitation sums up her normal state of being pretty accurately.
---
Henry Westerman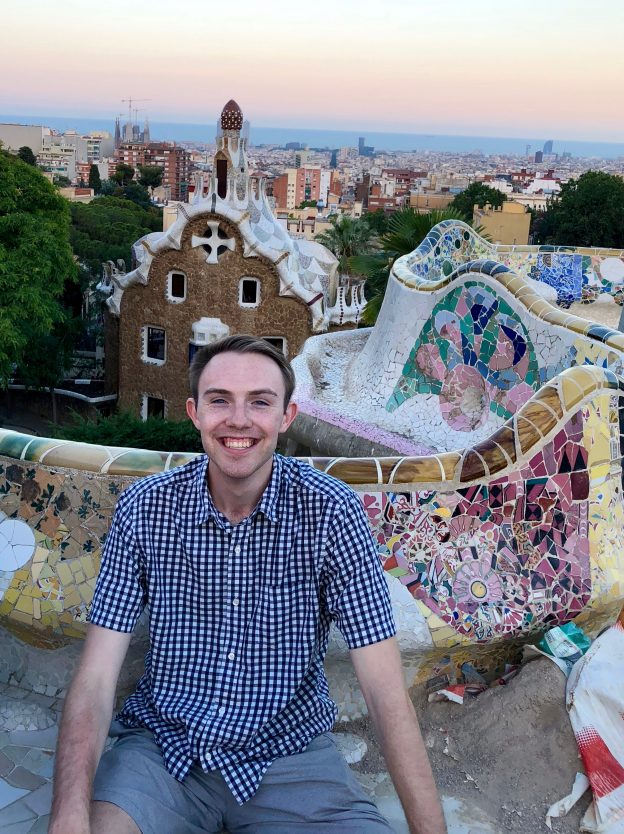 Henry Westerman is a senior in the School of Foreign of Service, majoring in Science, Technology and International Affairs. He hails from Somerville, Massachusetts but will tell you he's from Boston. Outside of the classroom, Henry serves as the historian for GUSA, runs a Catholic faith group, and is an active member of the IRC. Henry specializes in history and political writing, but also loves philosophy and theology and would be happy to talk to anyone about free will and synchronicity.
---
Isabel Janovsky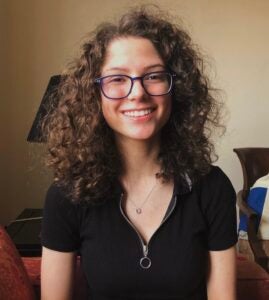 Isabel Janovsky is a sophomore in the College potentially studying Government and French. She is from New York City (the greatest city in the world) and has yet to find any adequate bagel replacement shops in DC. She loves Russian and French film and her favorite movie is the eight-hour-long 1966 Soviet adaptation of War and Peace, though the Lobster comes in at a close second. In the writing process, Isabel particularly enjoys brainstorming and later reverse outlining. When not working at the Writing Center, Isabel is involved with Jewish Life and the Philodemic Society.
---
Jae Ahn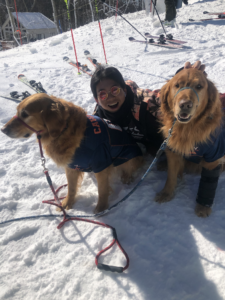 Jae Ahn is a sophomore in the College from Princeton, NJ majoring in Sociology and Psychology. Jae is especially fascinated with the power of social media with its marketing and "trends" that influence people's decisions and perceptions. Running multiple online businesses, Jae's favorite part of his job is testing various types of advertisements and content, whether it'd be visual or written, to see how the users respond. His businesses require a lot of creativity and this directly translates to his interests in creative writing. Jae can help with writing at any stage of the writing process but specializes in creative writings and applications essays. Outside of the Writing Center and work, Jae risks his life every weekend in the winter on the ski slopes competing in slopestyle competitions, throwing tricks he is nowhere comfortable with, or at the basketball courts at Yates getting his ankles broken. He does pride himself to be a storyteller for Georgetown Stories so do check him out on Georgetown Stories' on YouTube.
---
Julia Liebell-McLean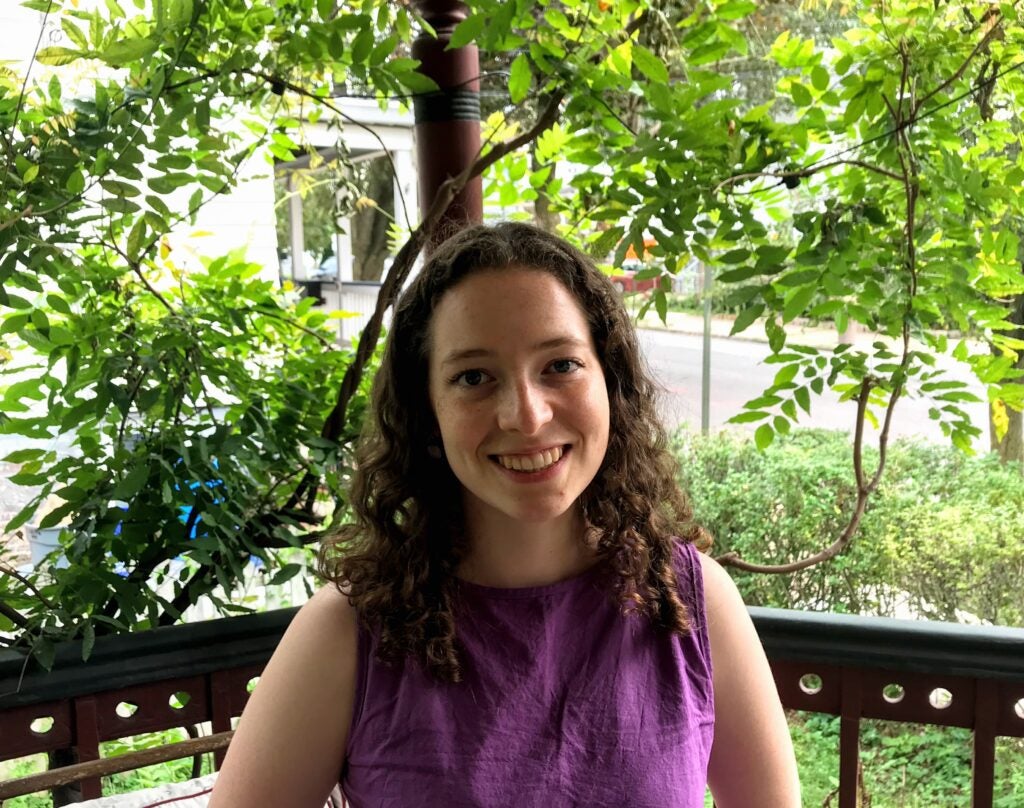 Julia Liebell-McLean (SFS '22) hails from Central New Jersey (yep, it exists!). She is a CULP major, with an anticipated French minor and African Studies Certificate. Julia specializes in outlines as well as fine-tuning a paper but is more than happy to help at anystage in the writing process. She's involved with Moot Court, the Honor Council, and works at the Circulation Desk. In her spare time, she loves to write letters, reread Anne of Green Gables, and take Sporcle quizzes. If not at the Writing Center, you can virtually always find Julia in some corner of Lau.
---
Kate Tavella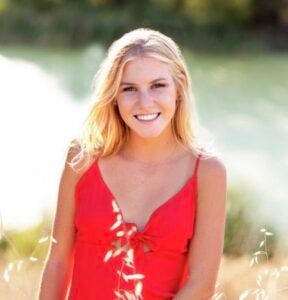 Kate Tavella is a sophomore studying Business and Global Affairs in the MSB and SFS. Originally from Northern California, Kate came to Georgetown to explore DC, run Track and Cross Country, and study foreign affairs in the hub of politics. A lover of conversation, Kate enjoys talking through the brainstorming and outlining process, as well as adding flair to writing through diction. She will be working in the MSB Writing Center, specializing in business writing. When she is not drinking coffee in Grounded while studying with her peers, you can find her running all over DC or teaching middle school students through the Grassroot Project.
---
Kathryn Blanco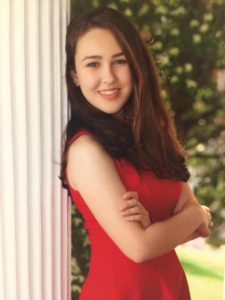 Kathryn is a student in the College majoring in English and minoring in Government and Italian, although she's also interested in Environmental Studies. She loves to read, bake, and spend time outdoors at home in Connecticut. At the Writing Center, she particularly enjoys brainstorming or workshopping for clarity and structure, but she is excited to work with other students on writing assignments of all topics and at all stages!
---
Kayode Lambkin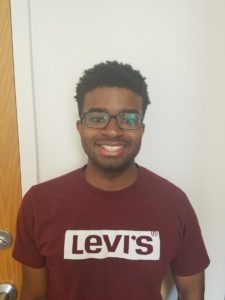 Hey everyone! Kayode Lambkin is a senior in the business school majoring in OPIM and Marketing. At the writing center, he specializes in humanities papers, as well as writing cover letters and resumes. A D.C. native, he can tell you where the best food spots are around the city. Outside of the writing center, you can find him finding new trails to run on or in line at the Chick-fil-A.
---
Lauren Gaetano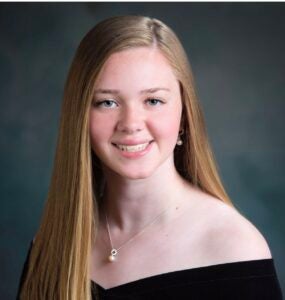 Lauren is a sophomore in the College majoring in Biochemistry. She is originally from Valley Forge, Pennsylvania, but now lives with her family to a seaside town in Maine called Castine, where she enjoys all kinds of crazy outdoor adventures such as hiking and paddleboarding. Outside the Writing Center, she works in the Tong Lab in the Chemistry Department studying gold nanoparticles and their ligands. Although she has some background in scientific writing, she is interested in all types of writing, especially in regards to the brainstorming and planning phase of the writing process. In addition to her interest in writing, Lauren is an avid reader whose reading list includes a strange combination of fantasy, sci-fi, and classic American Literature.
---
Lindsey Golotko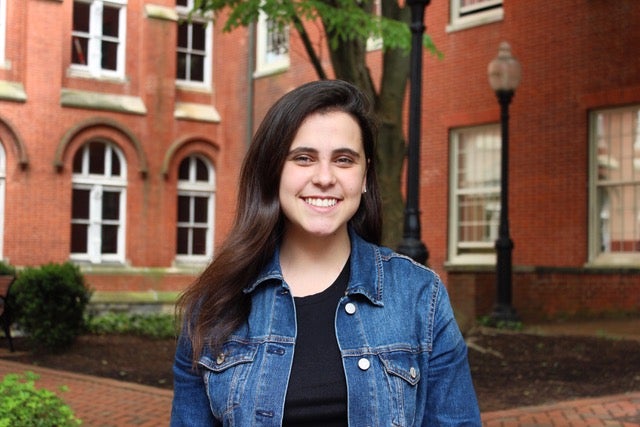 Lindsey is a junior in the McDonough School of Business, majoring in Finance and Management. She is originally from Freehold, New Jersey, which is the hometown of Bruce Springsteen. Outside of the classroom, Lindsey is the Director of Digital Media for GAAP, a member of Hilltop Consultants, and a peer ambassador for the McDonough School of Business. She enjoys all types of writing, but has a focus on whitepapers, consulting decks, and other business genres. In her free time, Lindsey loves exploring DC and reading her favorite comedians' memoirs, especially Mindy Kaling.
---
Matteo Palacardo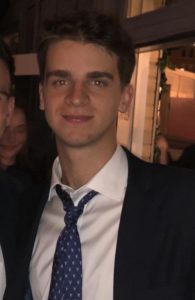 Matteo Palacardo is a Junior in the McDonough School of Business studying Marketing and Finance, with a minor in Entrepreneurship. He's especially interested in the subconscious implications behind first impressions, and how it's manifested through marketing products, ideas, or even people. A proud son of two Italian immigrants, he grew up in the concrete jungle where dreams are made of. He likes working with any kind of writing but he has a soft spot for creative writing and business proposals. He's also fluent in Italian (and average at Spanish), so he would love to work with any non-native English speakers–or anyone who needs help in Italian! At Georgetown, he's the Chief Venture Officer for the startup consulting club Georgetown Ventures, a member service representative at GUASFCU, and enjoys getting spiked on playing for the club volleyball team. He's an avid soccer/basketball fan and could argue about New York sports forever.
---
Max Tinter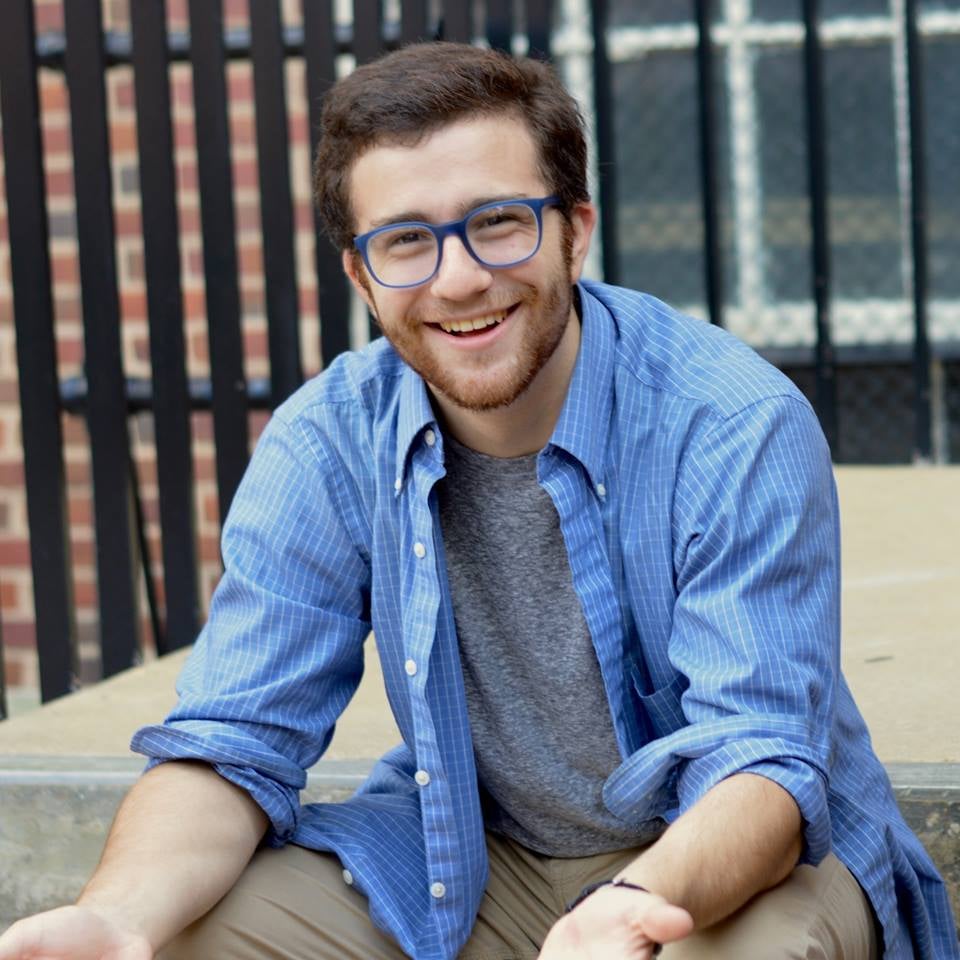 Max is a Government/English major in the College with a minor in Jewish Civilization, and is from the up-and-coming cinematic city of Atlanta, Georgia. When he's not working with the Writing Center, Max is probably enjoying corny (yet incredible) movies like High School Musical and Forrest Gump or reveling in his dream of becoming President of the United States. While he does not have a tutoring specialty (how can he pick just one), he's personable, energetic, and would love discussing any part of your paper, if not the exciting minutia of Blue & Gray and Jewish Student Association.
---
Maya Valliath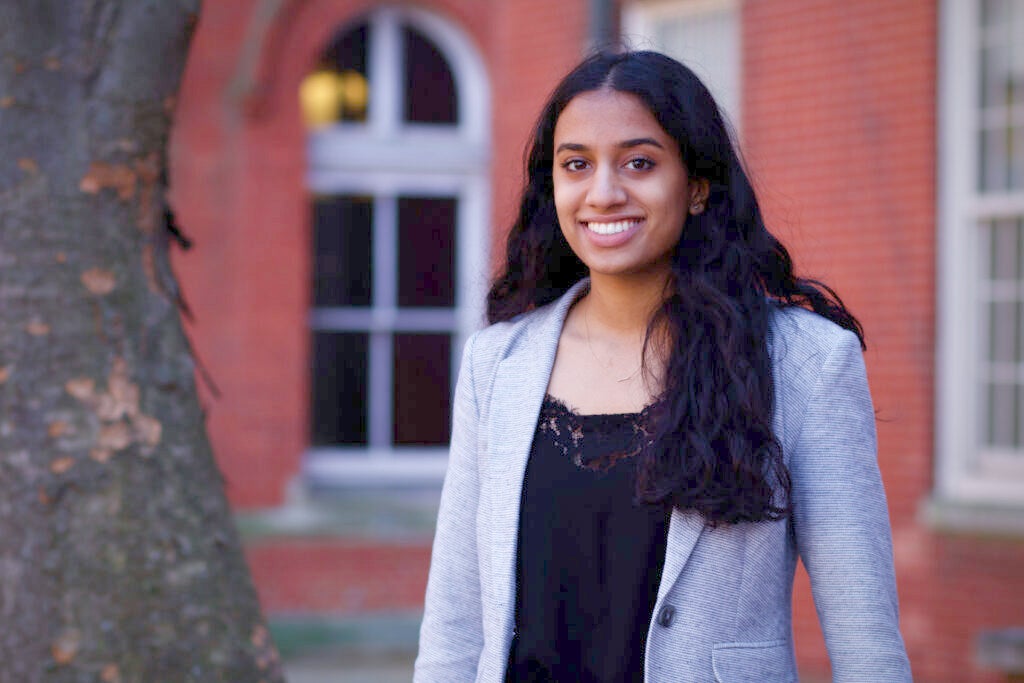 Maya is a sophomore in the College from the north suburbs of Chicago and is (probably) majoring in Mathematics and Political Economy. Essay planning and argument formation are definitely her favorite projects but she would be happy to help with all writing projects! Maya is on the board of the Bipartisan Coalition and a part of the South Asian Society and Carroll Fellows Initiative. Come say hi to get help starting or editing an essay or to talk about the Jack Ryan series (television or movies)!
---
Meg Sinek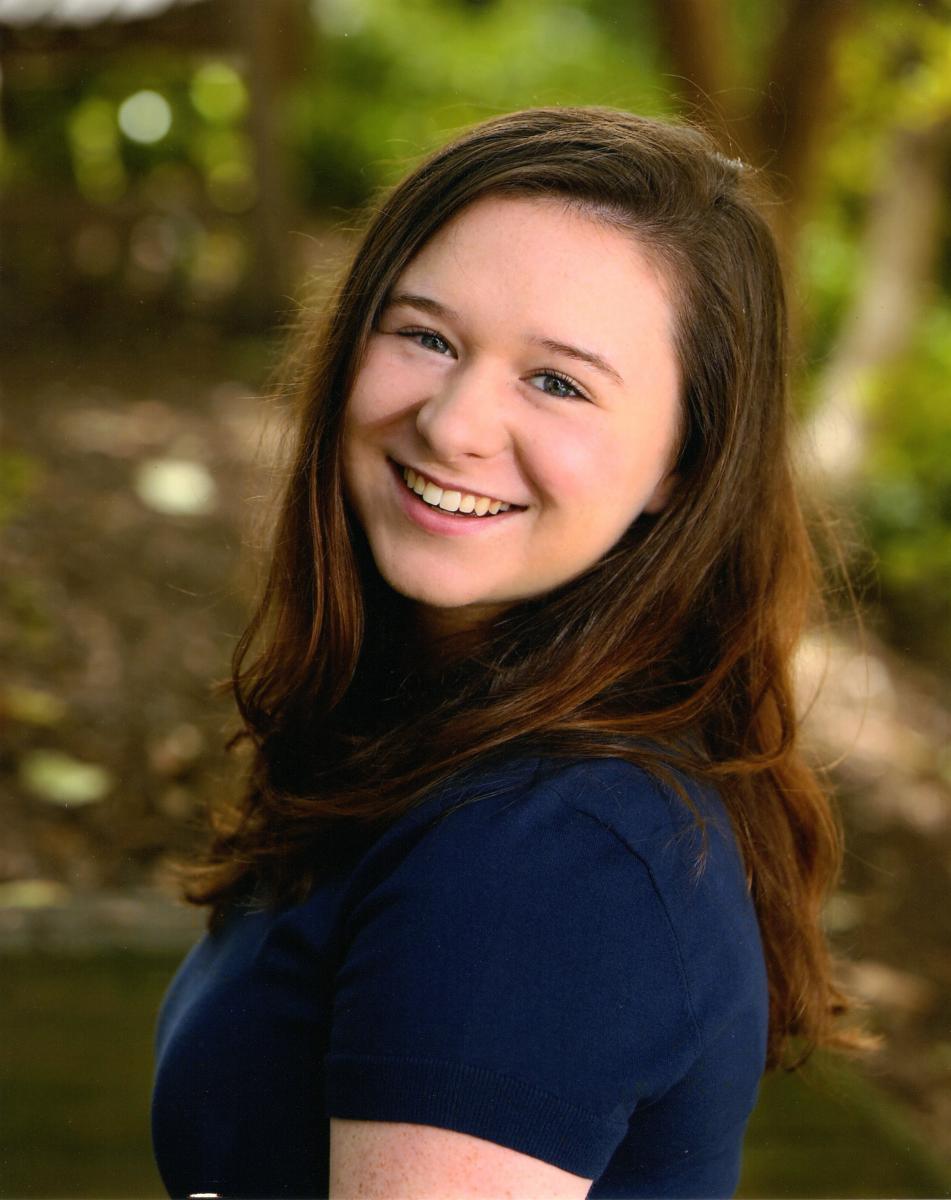 Meg has three loves in life: skiing, sushi, and grammar. At Georgetown (a whopping fifteen minutes away from her hometown of Falls Church, VA), she continues to pursue these passions while studying International Politics in the School of Foreign Service and working towards her French proficiency. When she's not flying down mountains, seeking out interesting international cuisine, or professing her love for the Oxford comma, Meg works as an administrator for the Women's Campaign School at Yale. She is excited to outline, workshop, and edit writing projects with other Hoyas of all levels. Stop by sometime to pay her a visit!
---
Nick Gao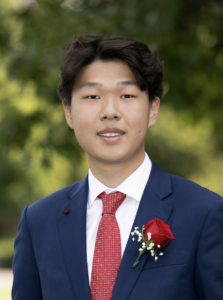 Nick is a sophomore in the Mcdonough School of Business, majoring in Finance and Accounting with a minor in Economics. He was born in China and moved to the US when he was 10. He speaks three languages: Mandarin Chinese, Japanese, and English. He is comfortable working with both native English speakers and L2 students. He specializes in research papers and history papers, but he enjoys working with all types of writing at various stages. Outside of the Writing Center, Nick is a part of the Georgetown Fencing team and Georgetown Collegiate Investors.
---
Olivia Lei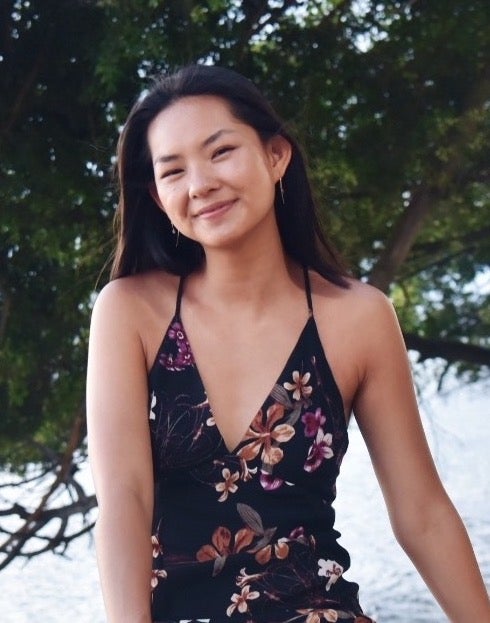 Olivia is a junior in the College double-majoring in Justice & Peace Studies and American Musical Culture. She hails from Australia but has moved around for most of her life; most recently, she's had the pleasure of calling Geneva and Lisbon her homes. Olivia speaks Spanish, French, and Chinese, so she would be delighted to work with any non-native English speakers! Her favorite parts of the writing process include brainstorming and outlining, but she also loves polishing a piece for structure and flow. In her free time, you can find Olivia consuming copious amounts of matcha on Lau 3, singing to herself like a lunatic, or punishing her body through basketball and hikes.
---
Reagan Graney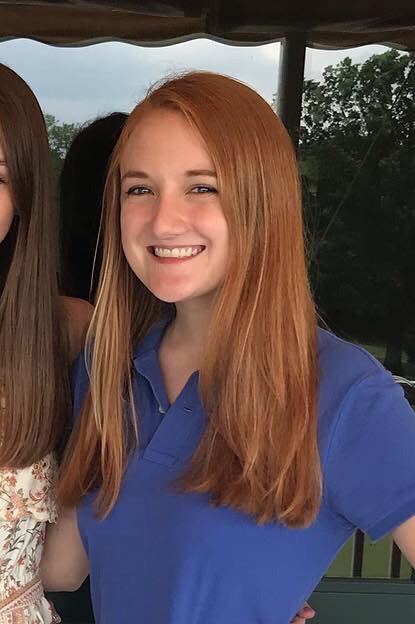 Reagan is a senior in the College, majoring in English and minoring in Studio Art. She is originally from a small, historic town in upstate New York called Auburn, and she has loved living in and exploring D.C. during her undergrad years. Reagan likes to describe herself as enthusiastic: whether you're writing a paper about literature or biology, theology or computer science, she's willing to jump in and help strengthen it. In her spare time, Reagan loves trying new restaurants, watching Pixar movies, and designing graphics for the Writing Center.
---
Rose Munsey-Kano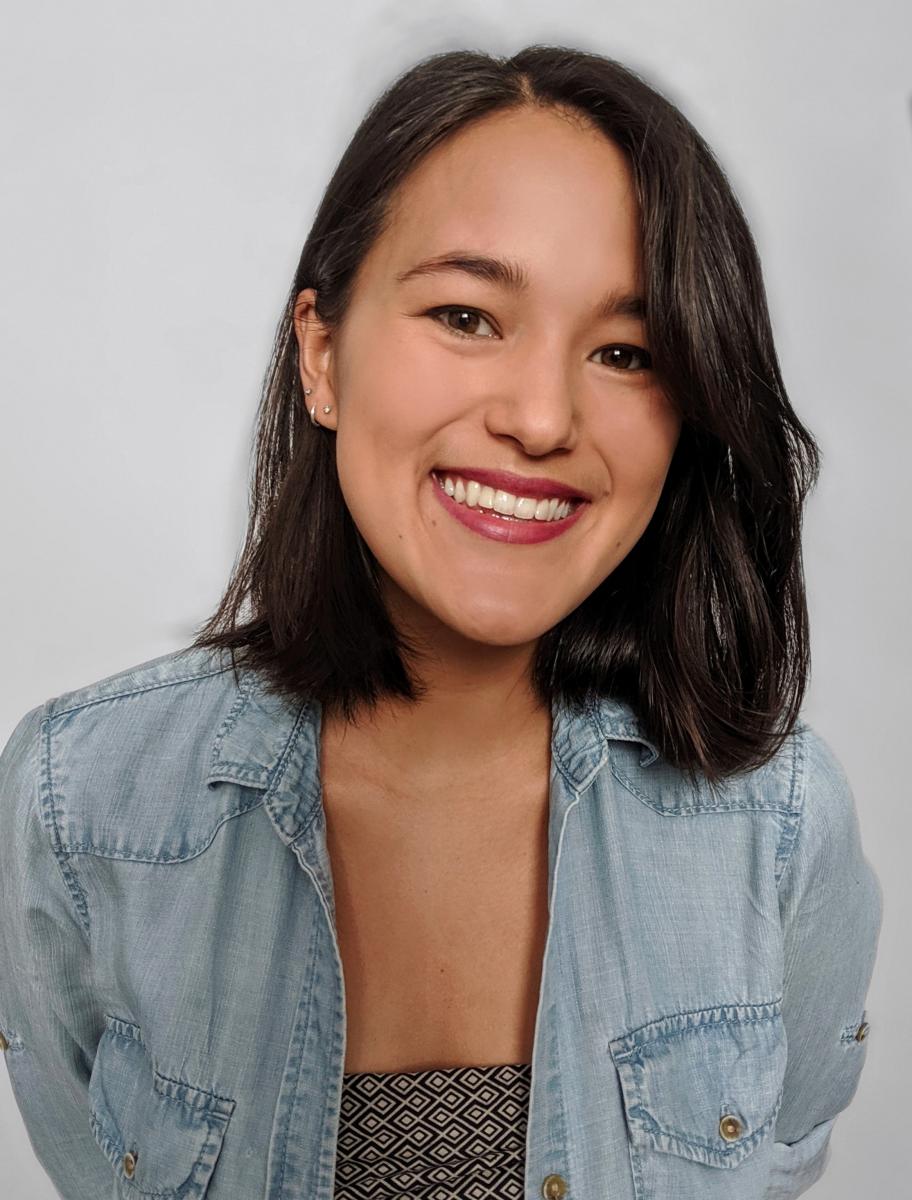 Rose graduated summa cum laude from Ithaca College in 2018 with a B.A. in English and a minor in Writing, where she also worked as a Writing Tutor for three years. At Georgetown, she is a first-year English M.A. student and a Graduate Writing Associate, working as a TA for writing and English courses. As a scholar, she is particularly invested in concepts of liminality and how that intersects with race, gender, and sexuality, as well as how communities are formed. As a tutor, she specializes in rhetorical analysis, literary analysis, and creative writing. She loves tutoring across all disciplines, however, as she believes that, regardless of content or form, writing itself is foundationally important to making discoveries and understanding the world. When not reading and writing, she enjoys collaging, sewing, singing, and exploring new parts of the city (well, the bookstores and coffee shops, at least).
---
Savannah Willard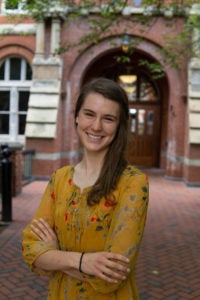 Savannah Willard relishes running, ice cold Minnesota Lakes, and learning amidst the beauty and grandeur of DC. As an RCST major in the SFS, she can offer guidance on every stage in the process of writing humanities papers. However, she will eagerly dive into any discipline and has experience in environmental biology and resume-writing. Over quarantine, Savannah has enjoyed reading more literature (Dante and Dostoevsky!), memorizing a new Gerard Manley Hopkins poem, and spending time with her five younger siblings at the cabin on the weekends.
---
Shreysi Mittal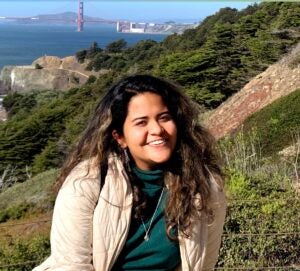 Shreysi is a sophomore in the McDonough School of Business majoring in Finance and International Political Economy with a minor in public health. She's from the superior (both in energy and location) half of California, NorCal, and is a typical wanna-be-edgy SF teen. She loves all writing, especially business writing, and specializes in brainstorming. Outside of the Writing Center, Shreysi is involved with Blue and Gray, Innovo Consulting, and Mock Trial. In her spare time, she's probably learning an instrument or telling terrible jokes that only she finds funny.
---
Sophia Zahner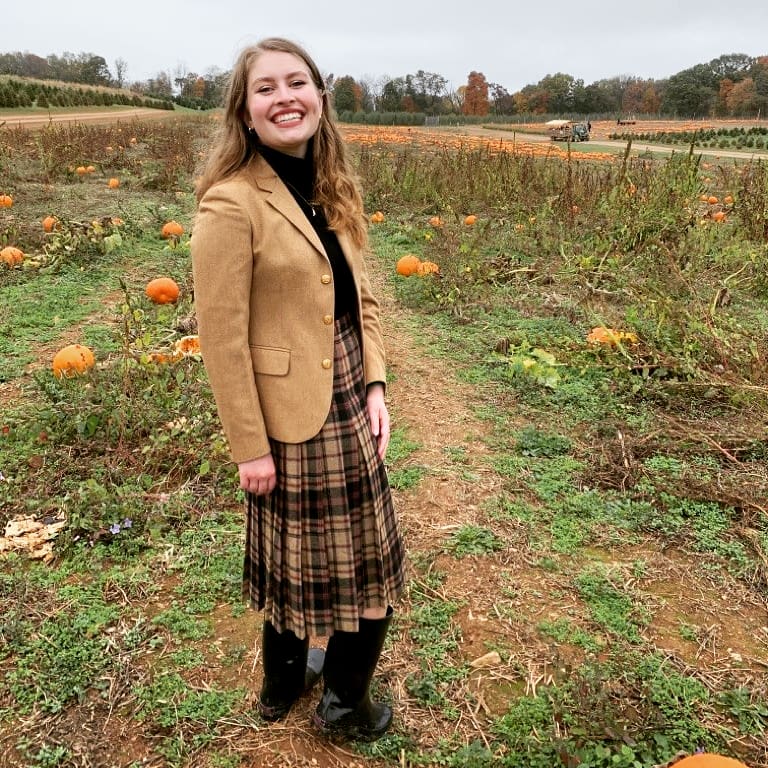 Sophia Zahner graduated summa cum laude with a B.A. in History and International Studies from Towson University in 2019, where she worked as a tutor for three years in the Towson Writing Center. She is currently a second-year in the Masters in Global, International, and Comparative History program at Georgetown. Sophia's academic interests include the history of the Internet, drug policy, and reproductive/family policies. She is currently researching the interconnected effects of the birth of the Internet and the collapse of the Soviet Union on the boom in human trafficking during the 1990s. Although she enjoys the entire writing process, she particularly loves helping students with brainstorming, organization, and creative research techniques.
---
Stephanie Leow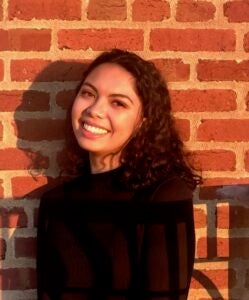 Stephanie is a junior in the College from Northern VA, double majoring in English and Linguistics and minoring in Spanish. She would love to help with any stage of the writing process (but is a sucker for strong structure/organization), and her tutoring specialties include humanities subjects, research proposals and papers, creative writing, and personal statements. Stephanie is excited to share her love of language with anyone who comes to the center, and she would delight in working with L2 students. When she's not tutoring, Stephanie is likely participating in Mosaic dialogues, working on literary magazines, or playing a few too many games of GamePigeon 8-Ball.
---
Symone Harmon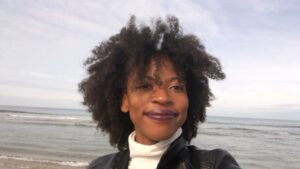 Symone is a junior in the College, studying African American Studies. She was born and raised in Virginia Beach and enjoys long beach days. She enjoys discussing and writing about philosophy, theology, and the social sciences. Her favorite parts of the writing process are brainstorming and organizing evidence. Symone wishes she could call herself a frequent patron of Yates, but usually, she chooses to believe that walking the hills of Georgetown between classes counts as exercise. However, she does enjoy dancing and tries to participate in as many of the dance showcases on campus as possible, like Georgetown Rangila and Reventón. 
---
Trinity Johnson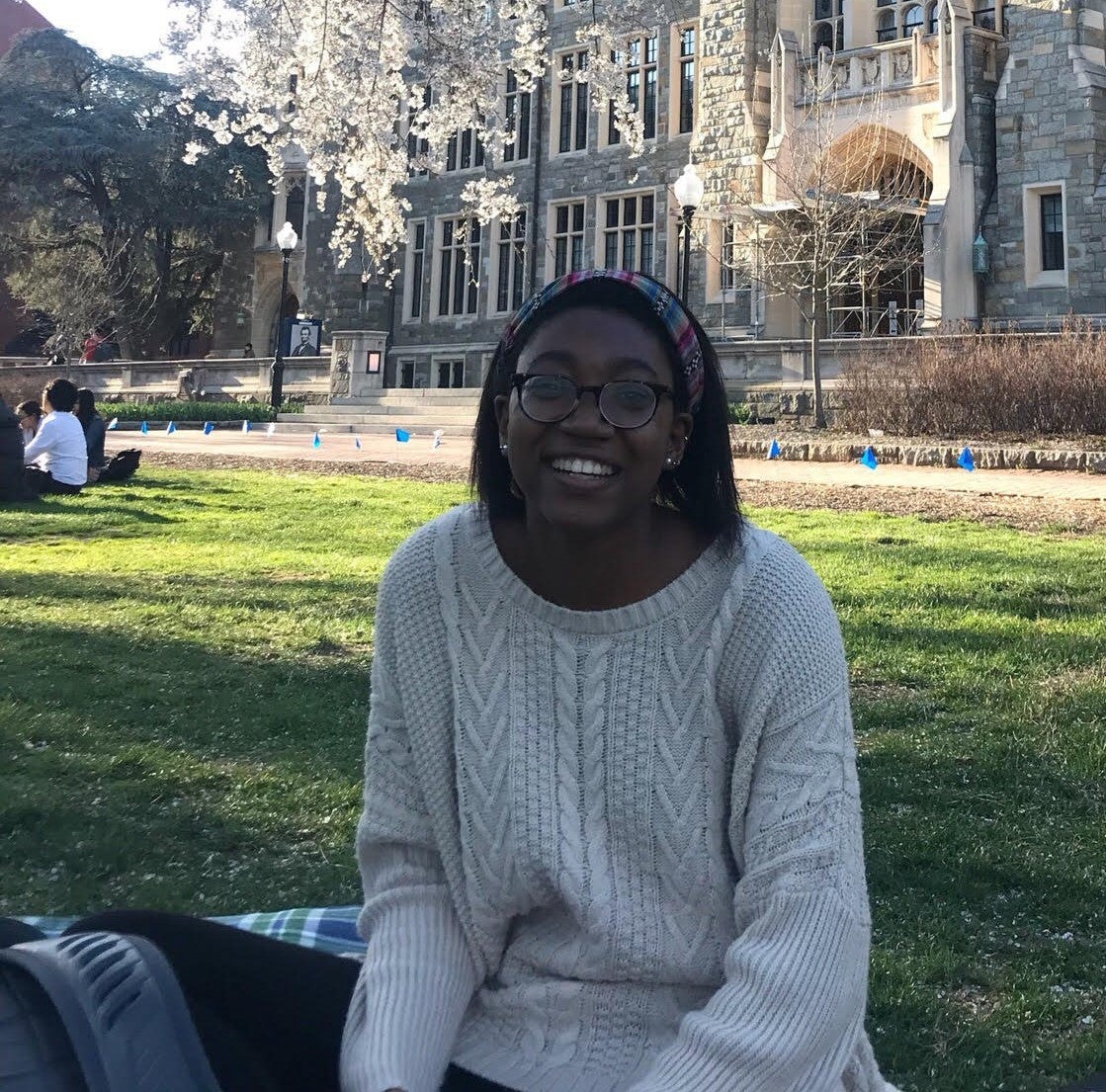 Trinity is a junior in the McDonough School of Business, majoring in Management, Leadership, and Innovation with a potential minor in Theology. She desires to edify and empower others to awaken the latent leadership qualities within themselves. She hails from Grayson, Georgia– a city about an hour outside of Atlanta. She loves reading slide decks and informative papers, and she is passionate about the editing and revising process. When she is not in class, she can be found at the MSB Tech Center solving the world's problems one computer at a time, on Georgetown's social media as a member of the Georgetown Storytellers Team, or in Leo's eating vegan banana bread! She is also a small group leader for the Chi Alpha Campus Ministry.
---
Yingying Mei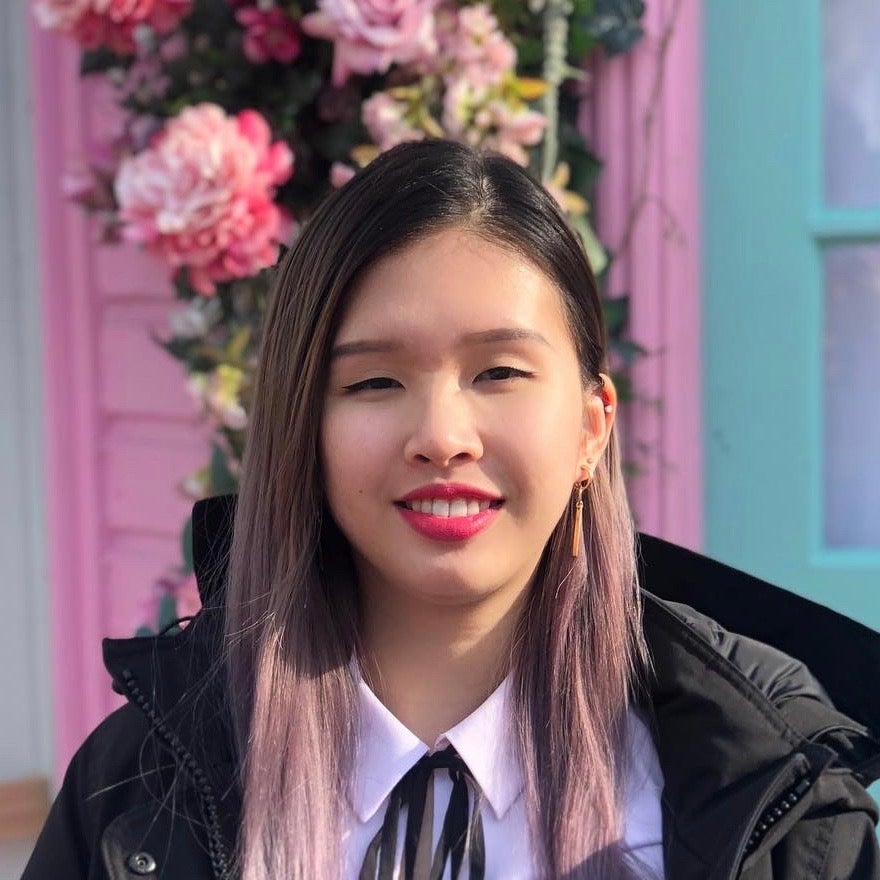 Ying is a junior in the SFS majoring in Culture & Politics and minoring in Chinese. She was born in China but has made Washington, D.C. her home for 10+ years. As a D.C. local, she can tell you all about the bubble tea shops in the area. Outside of the classroom, Ying enjoys working with D.C.'s immigrant community and exploring the city's food scene. She is most familiar with argumentative essays, literary analysis, and humanities papers. As a non-native English speaker herself, Ying welcomes L2 students with open arms.