Staff 2019-2020b
DIRECTOR OF THE WRITING CENTER
David Lipscomb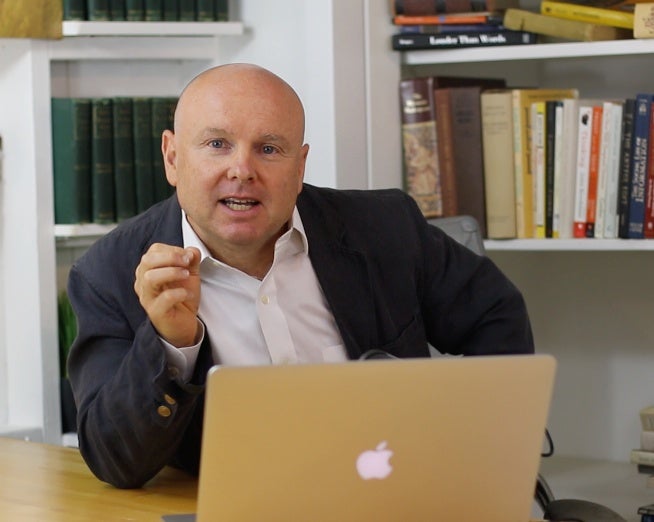 First, I'm proud of our Center and our staff. You'll see below an impressive group of well-trained tutors who are also approachable and extremely helpful. As for me, I've been teaching writing and what's often called "communications" for more than two decades. In addition to heading the Writing Center and teaching writing at Georgetown, I serve on the board of directors at the Center for Plain Language, which works to ensure government agencies write clearly. I've also worked as a writing coach for various organizations, including Kellogg, Fannie Mae, and the American Red Cross. Before coming to Georgetown, I taught writing at Wake Forest University and Columbia University, where I earned my Ph.D. in English. I live just outside DC with my wife and two kids (Max and Ella), who sometimes work with me to make art and kitchen tools from the invasive bamboo that grows everywhere in our neighborhood.
---
STAFF
Abigail Lovell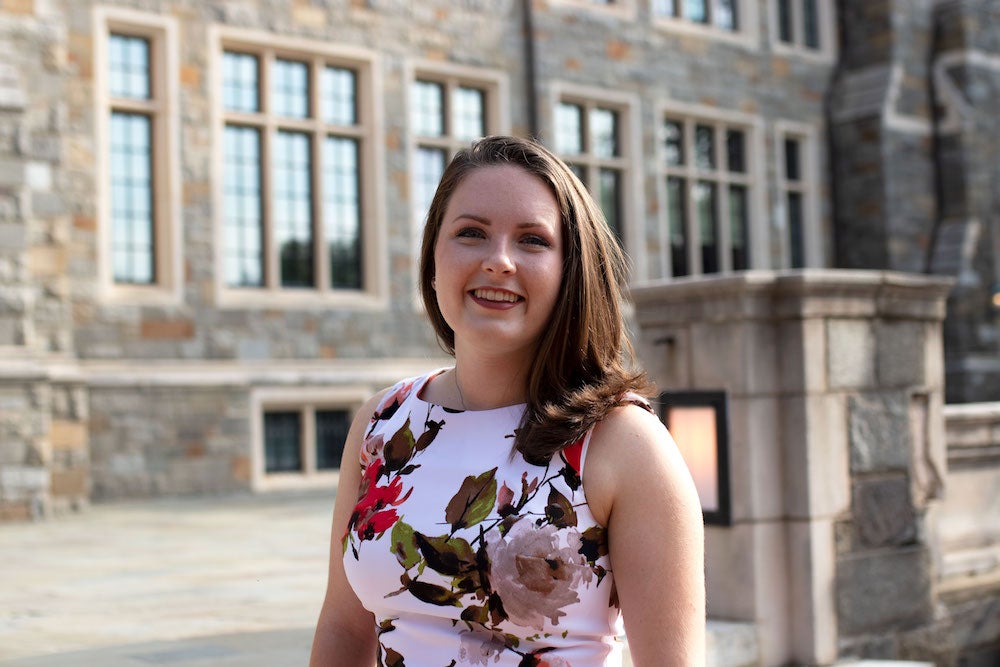 Hey y'all! Abigail is a junior in the College double-majoring in Justice & Peace Studies and English. She's from a small town in Ohio and loves to make conversation with literally everyone she meets. She loves to work with argumentative essays and humanities papers. Outside of the writing center, you can find Abigail making a fool of herself on the fencing strip or careening down the streets of DC in the CSJ's massive vans!
---
Alex Hornick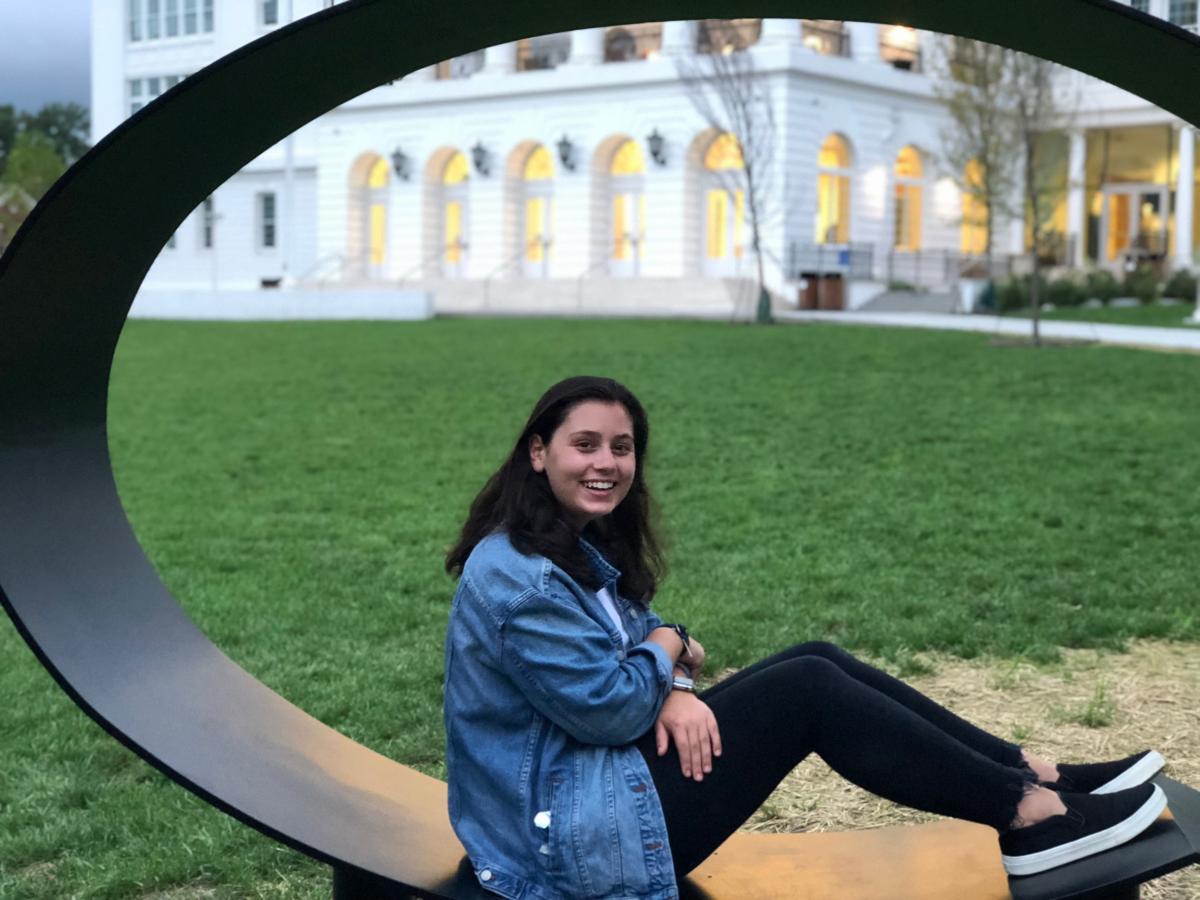 Alex Hornick is in the McDonough School of Business majoring in Finance and Management with a minor in Jewish Civilization. She is from New York City, where she loves people watching in Washington Square Park. Outside of the classroom, she works at the MSB Tech Center, is a BUILD mentor, and is involved in several business clubs on campus including McDonough Women. She specializes in case competition writing, general business writing, and creative writing (especially sardonic satirical nonfiction). In her spare time, Alex enjoys watching Seinfeld, listening to Janis Joplin records, and snowboarding. You can often find her walking around campus with a Lime La Croix.
---
Angie Newman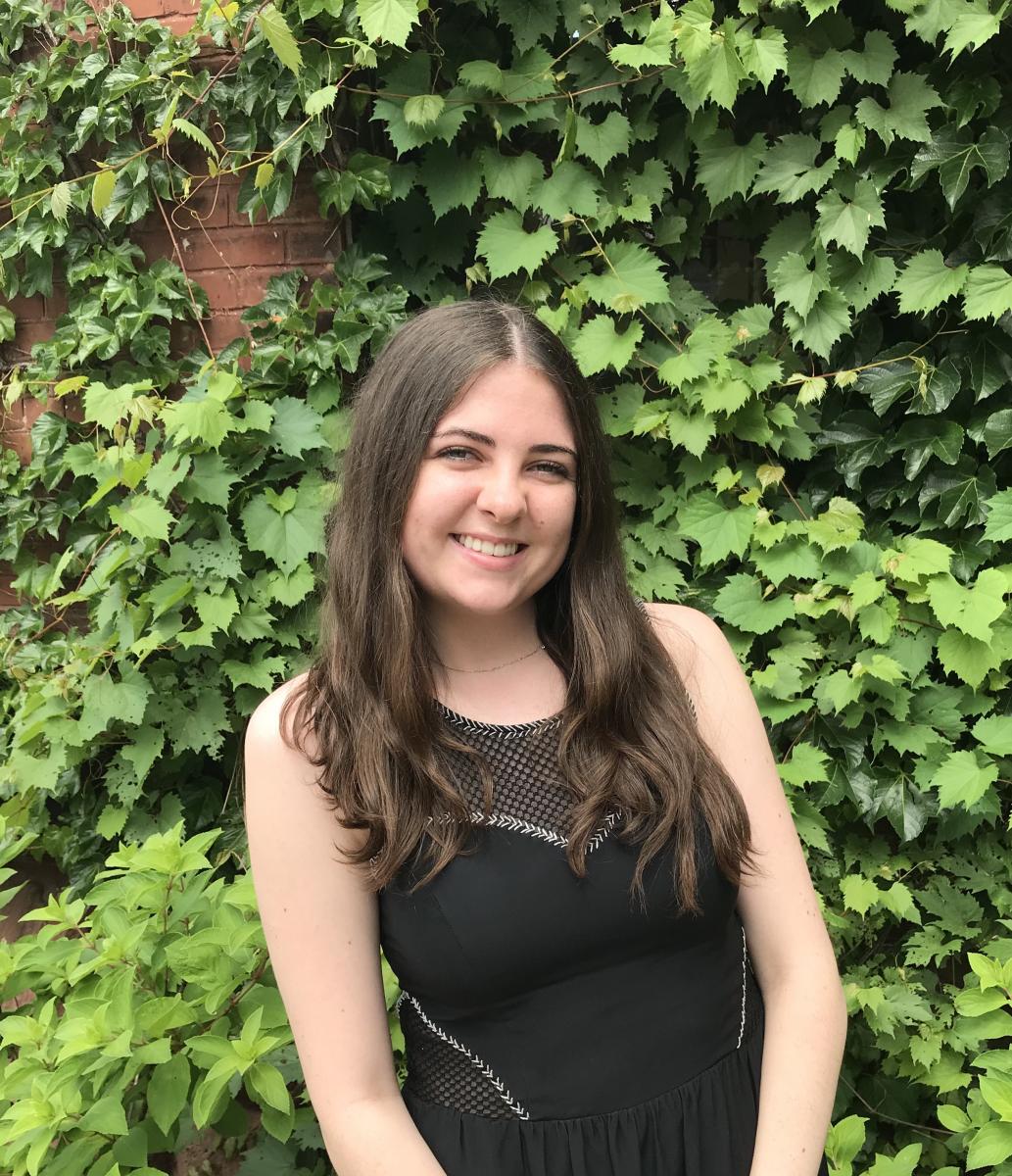 Angie is a senior in the College majoring in Psychology and French. Her tutoring specialties include humanities and social science papers, grammar, and revising, though she enjoys working with students at any stage of the writing process. She is also available to help with French writing. Outside of the Writing Center, Angie is involved in the GU French Culture Association, GIVES, Georgetown Program Board, and the Mental Health organizations on campus.
---
Anjali Britto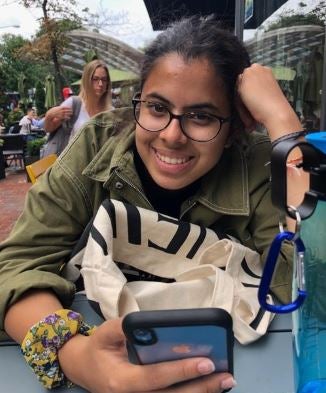 Anjali is a sophomore studying Science, Technology and International Affairs in the School of Foreign Service. She is from India and has always lived near the sea, but she finds that the Potomac is not too bad a replacement! She speaks Hindi, and some Spanish, and would love to work with non-native English speakers. She loves all kinds of writing and all stages of the writing process, especially brainstorming and editing. Outside class, she can be found rewatching Hannibal (it's so beautiful), trying to squeeze in a piano session at HFSC (apologies to study rooms one through four), and curating stickers for her laptop (she's running out of space).
---
Anshul Agrawal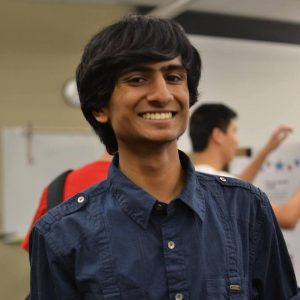 Anshul is a senior in the College, double majoring in Government and Economics. His main specialties are social science and humanities papers, but he also has experience writing scientific lab reports. Outside of the Writing Center, Anshul loves volunteering for GAAP, dancing for GU Jawani, and choreographing for Georgetown Rangila.
---
Arjun Mathur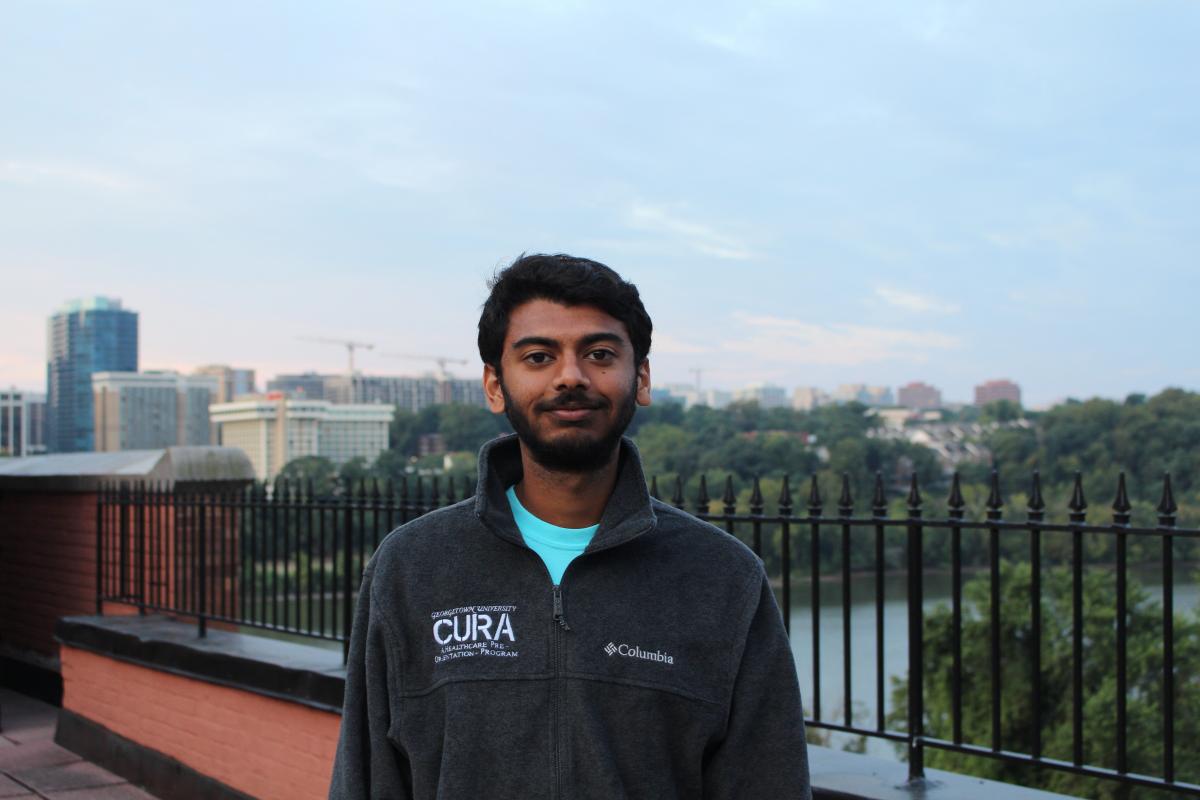 Arjun is a sophomore in the School of Nursing and Health Studies studying Human Science. He has experience writing lab reports and scientific papers but is excited to work with all kinds of projects. Arjun can often be seen running along the Georgetown Waterfront or reading the latest article about epigenetics (But not at the same time!). He is involved with the Georgetown Hindu Students Association and the St. Elizabeth's Outreach Program. If not in the Writing Center, catch Arjun playing tennis at Yates or hustling to the Med Campus lab where he works. Stop in to get help on any stage of your writing or hear him geek out about how methylation patterns in DNA can cause the same exact sequence to produce two completely different protein results.
---
Ashly Paulino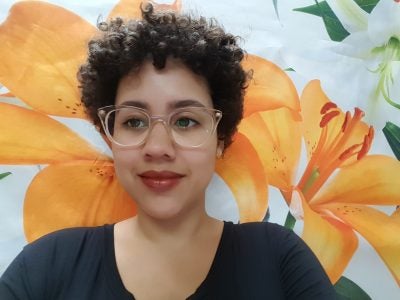 Ashly Paulino is a senior in the College, majoring in English and minoring in French. She is from a small town called North Bergen in New Jersey. Ashly's favorite part of the writing process is brain storming and outlining, but her favorite papers to work on involve theory and critical analysis. Her experience working for the career center has also given her an eye for resumes and cover letters. Ashly speaks three languages: English, Spanish, and French, and she is comfortable with working with L2 students. When she's not working at the Writing Center you can see her around campus laughing with friends, quoting memorable literature, and eating out at new restaurants.
---
Ariel Calver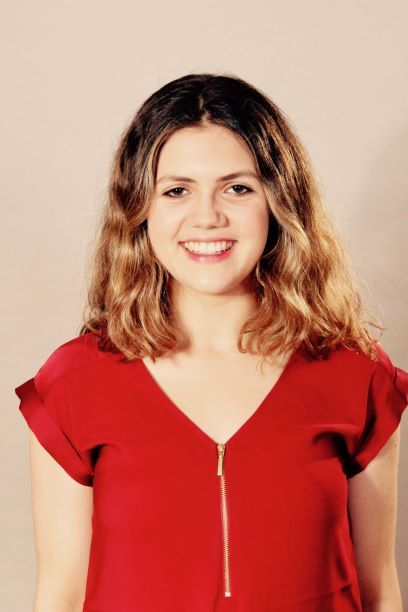 Ariel is a senior in the College from London, England, majoring in Math and minoring in philosophy. She's comfortable working with students at any stage of the writing process, from brainstorming to revising. She particularly enjoys helping students with application letters and resumes. Outside of the Writing Center, Ariel is involved in the Carroll Fellows Initiative and Georgetown's hip hop team, Groove Theory.
---
Brianna Gist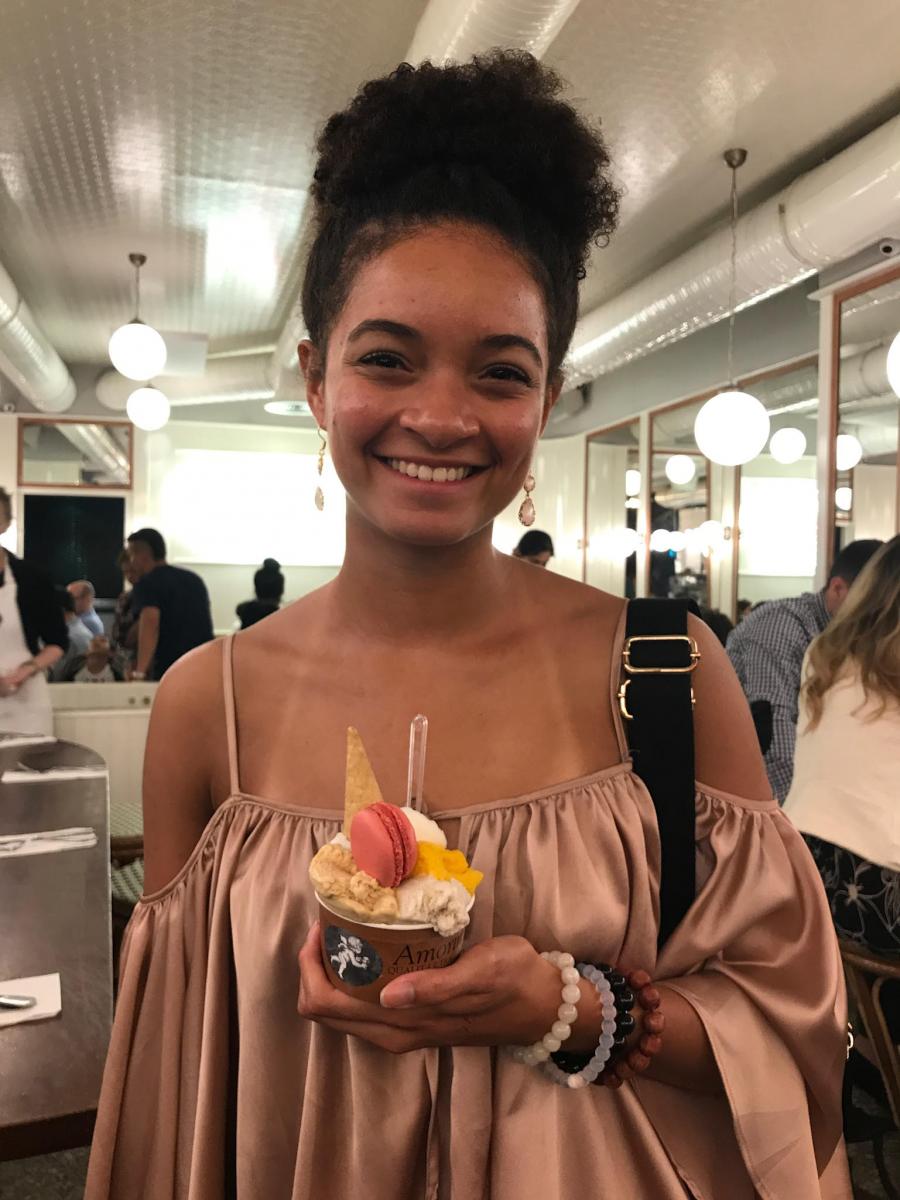 Hello hello! Brianna is a junior in the College studying some combination of Government, Linguistics, and French. If all goes right in her life, she would love to study endangered languages through the State Department. She speaks Spanish and French, and is a proud Chicago native who loves to swim and hang with friends. She is thrilled to work with you at any stage of your writing process, but loves brainstorming, outlining, and refining the flow of a piece – especially for humanities papers, op-eds, or job/scholarship applications. L2 students, it would be a pleasure to work with you! If you do stop by, she'd delight in talking about the greatest film she's ever laid eyes on (Avatar), or any of your other comments, questions, interests, or concerns!
---
Caroline Hamilton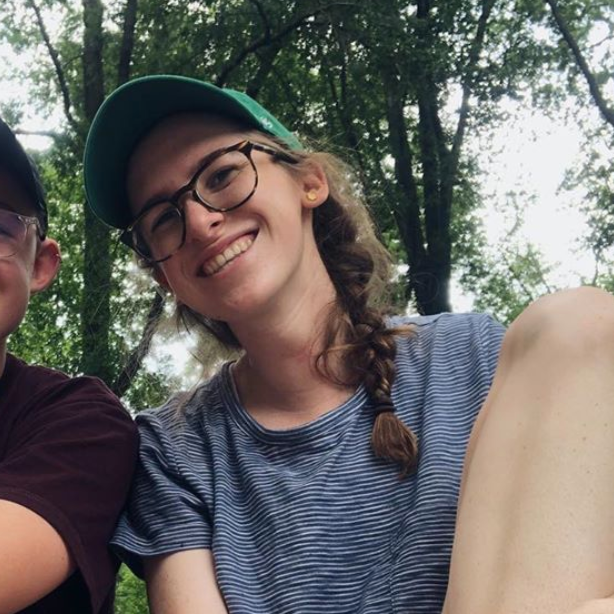 Caroline is a sophomore in the SFS studying Culture & Politics and Latin American Studies, but she essentially just wants to be a geography major. She's from Kentucky and will do her best to convince you it's the best of the 50 states. You can likely find her on Lau 3 aimlessly scrolling through The New Yorker or The Avett Brothers' discography on Spotify — maybe both at the same time. Outside of the Writing Center, Caroline writes for and aggressively promotes the Voice.
---
Chloe Li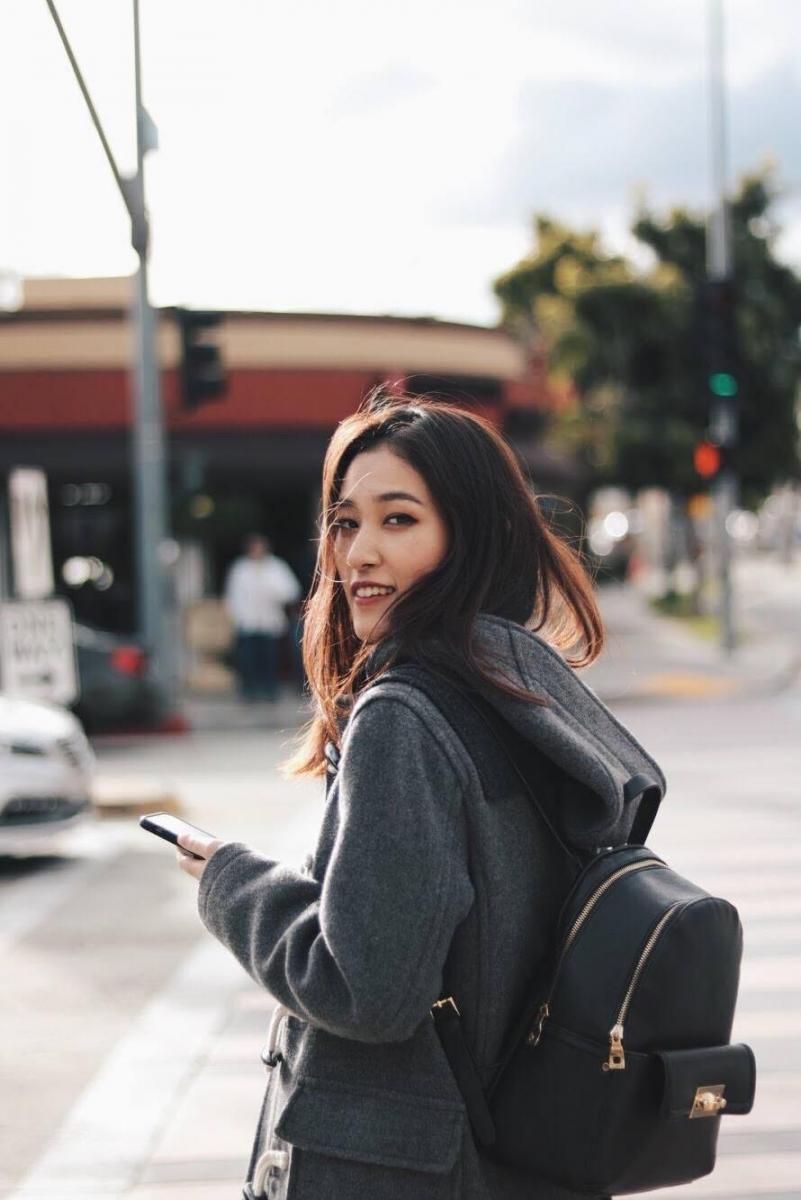 Chloe, an International Political Economy major in the SFS, has lived all across the world. She was born in Shanghai, China, before moving to the US and France. This directly translates into her interests as a tutor — she enjoys helping non-native English speakers, and she is also fluent in Chinese and French. Chloe specializes in research papers, humanities papers, and presentations, but she welcomes all types of writing in various stages. Chloe spends her free time exploring the galleries of DC, trying out ice cream flavors, and obsessing over her dog, Bean.
---
Eric Dickstein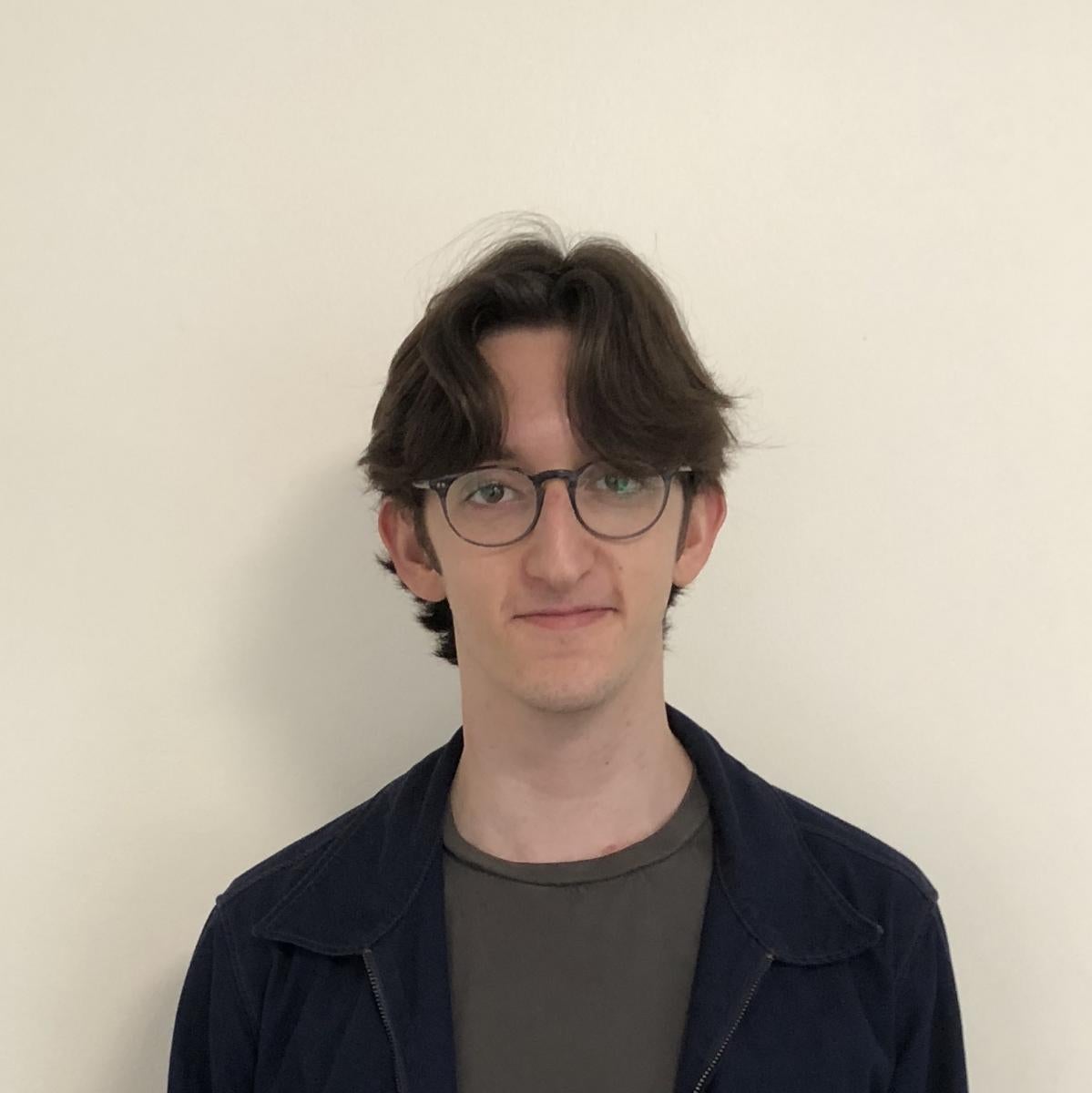 Eric Dickstein is a junior from New York City studying Government in the College. Eric writes for the Hoya's arts and music section and sings in the Georgetown Phantoms. He specializes in History, Government, and English papers, and journalism. Outside of school, Eric plays piano, sings, and writes music. Talk to Eric about the nuances of funk music if you're down to give up half your session time!
---
Esther Kim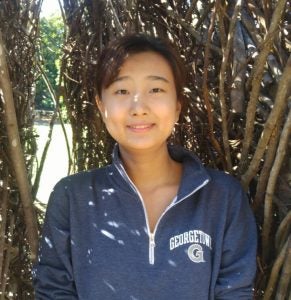 Esther is a senior in the McDonough School of Business majoring in Accounting with minors in Economics and Japanese. Born in Seoul, South Korea, and raised in northern Virginia, she is a fluent Korean speaker. Her tutoring specialties include outlining and editing. Outside of the Writing Center, she practices flute and designs graphics using Illustrator in her free time.
---
Gustav Honl-Stuenkel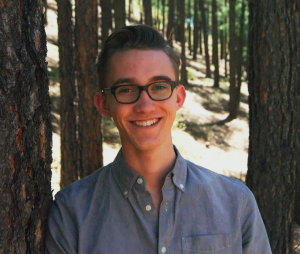 Gustav is a Senior in the College studying Philosophy and Government, with a minor in Economics. Government is good for his career, and Philosophy is good for his soul. When not in the Writing Center, he writes for the Free Speech Project and is an Associate Board Member of the Lecture Fund. He speaks French and specializes in History, English, and Philosophy papers, but loves learning about other subjects.
---
Hannah Ekeh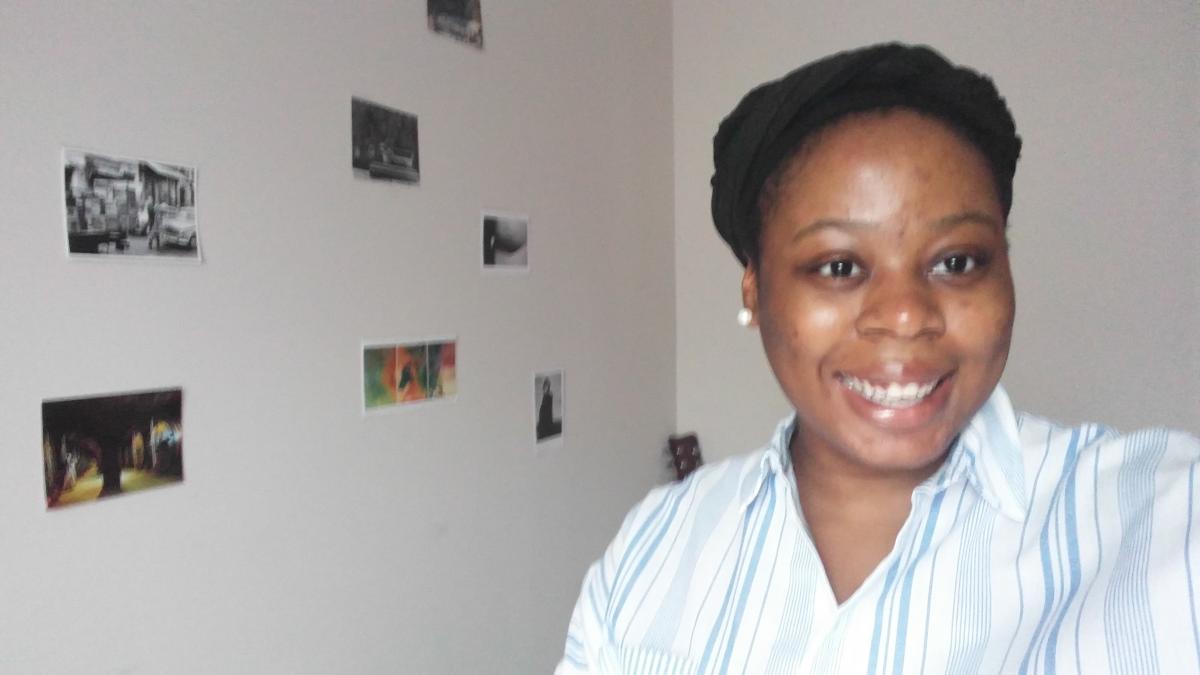 Hannah graduated summa cum laude with honors from the University of South Carolina in the spring of 2017 with a B.A in English Literature and a minor in French. After graduating, she worked for her alma mater as an assistant in the School of Library and Information Science and as a library associate at the Richland Library in Columbia, SC. At Georgetown, Hannah is a second-year Lannan Associate in the Master of Arts in English program and looks forward to spending the next two years growing as a scholar and writer. She specializes in literary papers, critical essays, and personal statements. When she isn't reading, Hannah loves to order Chinese and watch re-runs of Forensic Files on Netflix. Fun Fact: She went to the Beyoncé Concert days before coming to Georgetown and shares this with as many people as she can.
---
Hannah Greco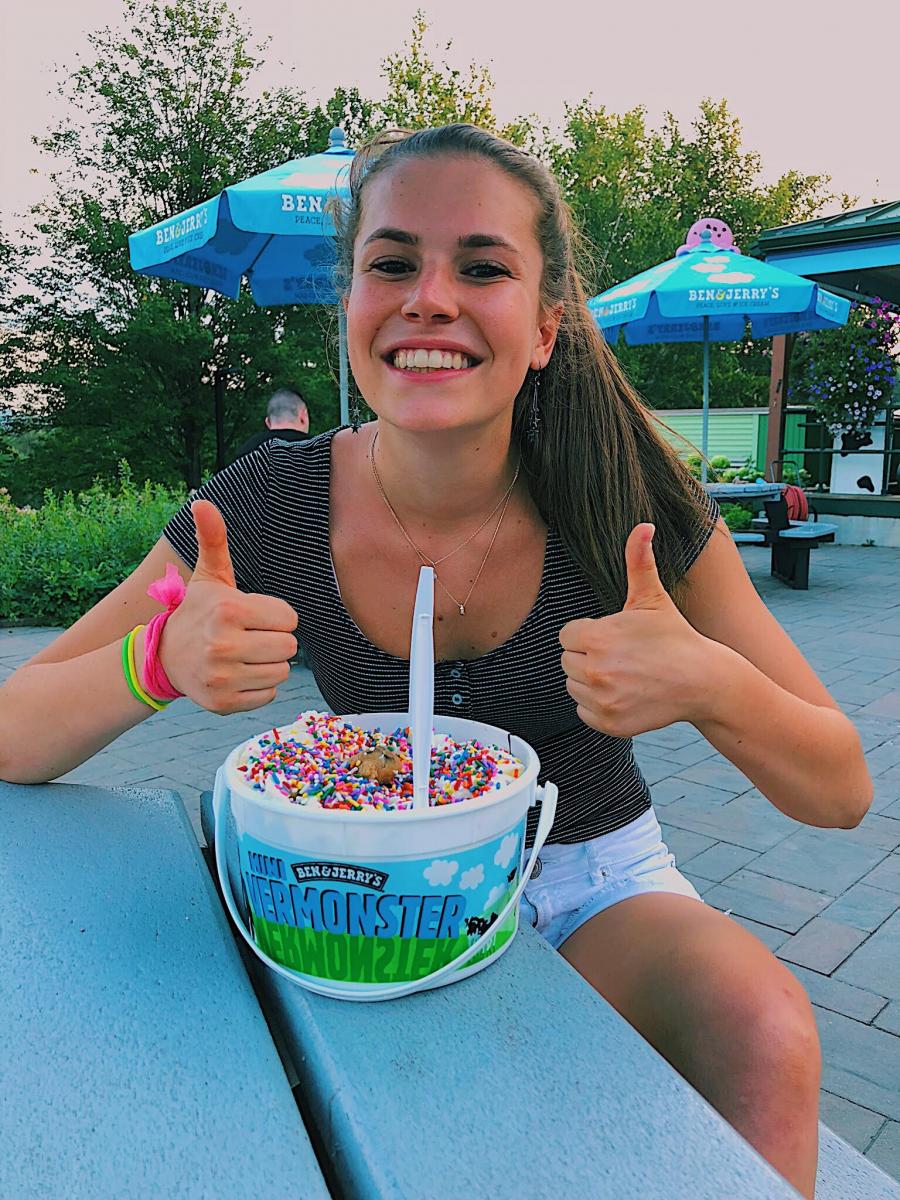 Hannah Greco is a junior in the College from Darnestown, MD majoring in English and Psychology. She especially loves helping writers work on humanities papers and creative writing projects at any stage of the writing process. Outside of the Writing Center, she rarely goes a day without playing pickup soccer, but you can also find her copy editing for The Hoya (having unnecessarily long arguments about grammar), working for GU Press, or spending way too much money on ice cream at Thomas Sweet (hoping to run into Barack Obama or Joe Biden). Her favorite punctuation mark is the interrobang (?!), because its joyful mix of confusion and agitation sums up her normal state of being pretty accurately.
---
Hannah Lynch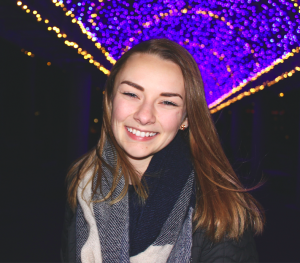 Hannah is a senior in the College studying Psychology, Philosophy, and Linguistics. Along with loving social sciences, Hannah specializes in editing application essays and resumes. Outside the Writing Center, Hannah is involved in H*yas for Choice, College Dems, GU-ACLU, GU Politics, and the Carroll Fellows Initiative.
---
Henry Westerman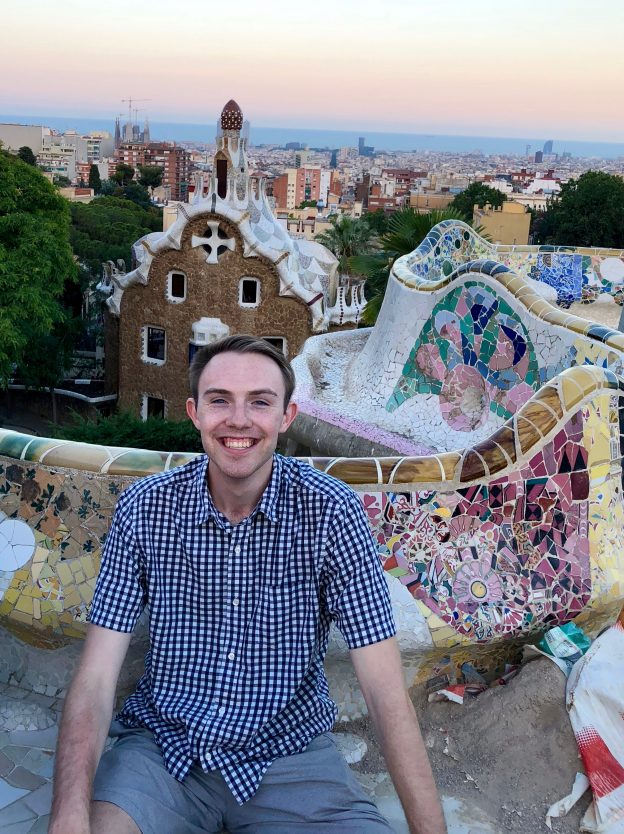 Henry Westerman is a junior in the School of Foreign of Service, majoring in Science, Technology and International Affairs. He hails from Somerville, Massachusetts but will tell you he's from Boston. Outside of the classroom, Henry serves as the historian for GUSA, runs a Catholic faith group, and is an active member of the IRC. Henry specializes in history and political writing, but also loves philosophy and theology and would be happy to talk to anyone about free will and synchronicity.
---
Ian Jayne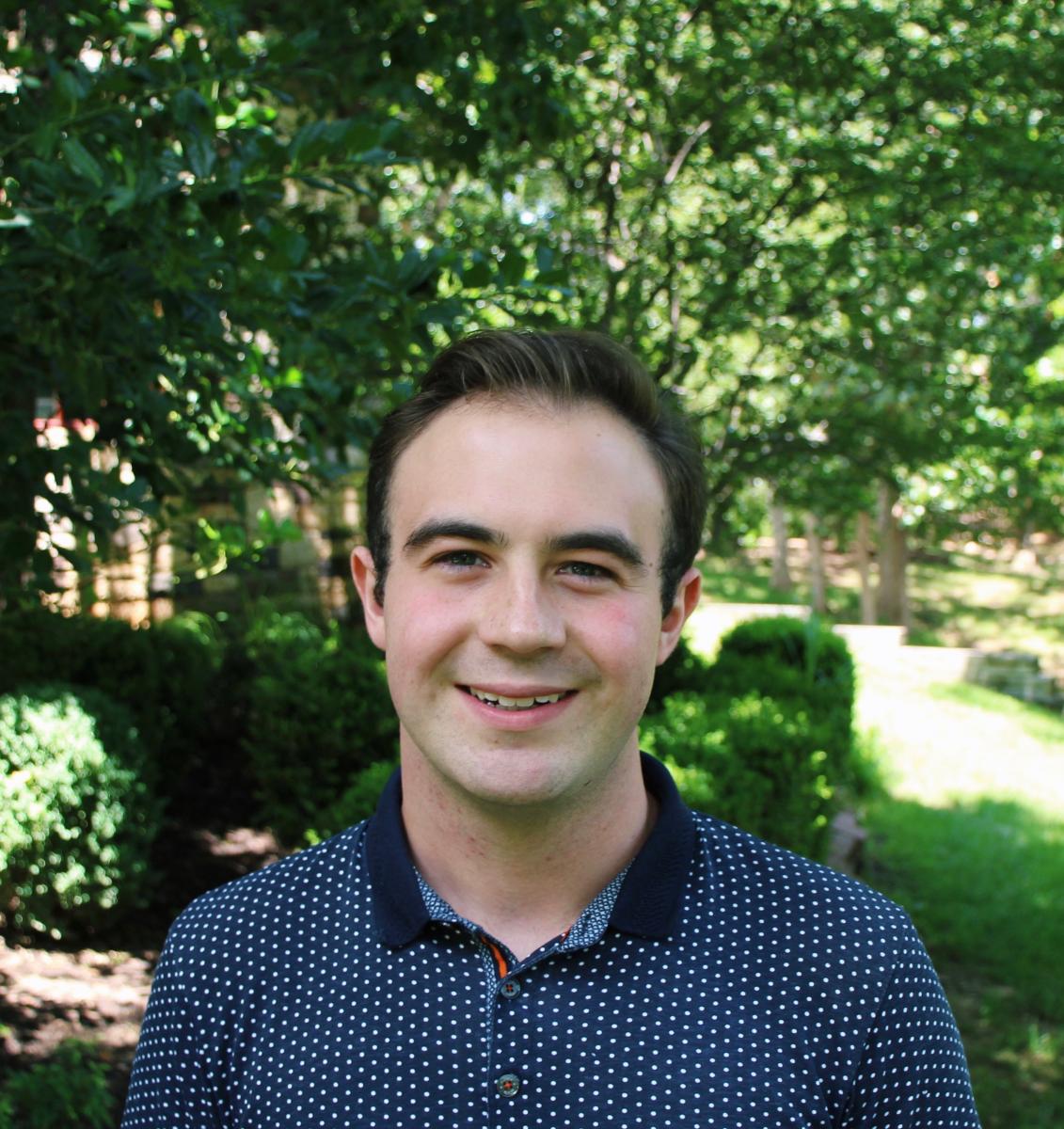 Ian Jayne is a second-year English M.A. student from Oklahoma City, where he earned his B.A. in English literature and writing. Ian loves to work at all points of the writing process, from initial brainstorming to final revisions. While Ian is most familiar with research essays, literary analysis, and creative writing, he also enjoys working with students on a wide range of assignments for other disciplines, such as articles, reports, and journalistic writing. When not reading or writing, Ian is most likely exploring one of D.C.'s free museums or seeking out the nearest beagle to pet.
---
Isatou Bah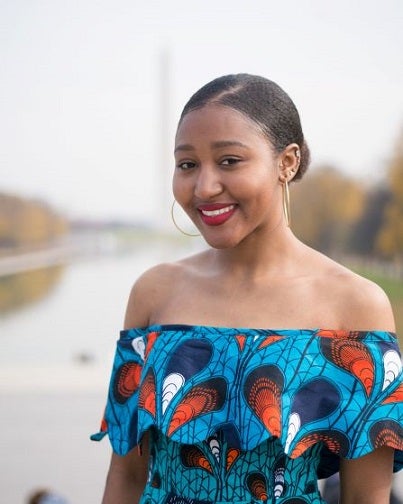 Isatou is a senior in the college who is majoring in Economics and English with a minor in French. Isatou is obsessed with Toni Morrison, whose style of writing she adores. Isatou's love for literature and all things related to books is indescribable. She is also from the Bronx, New York City. In the future, Isatou plans on pursuing a career in law while writing books.
---
Jack Townsend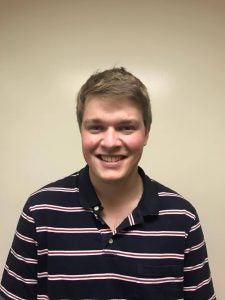 Jack is a student in the College studying government and computer science. He tutors clients at all stages of the writing process but specializes in working with clients on their tone and clarity. In addition to his interests in politics and technology, he enjoys baking bread, skiing, and reading. Aside from the Writing Center, Jack works on the Georgetown Voice as a designer and copy editor.
---
Julia Liebell-McLean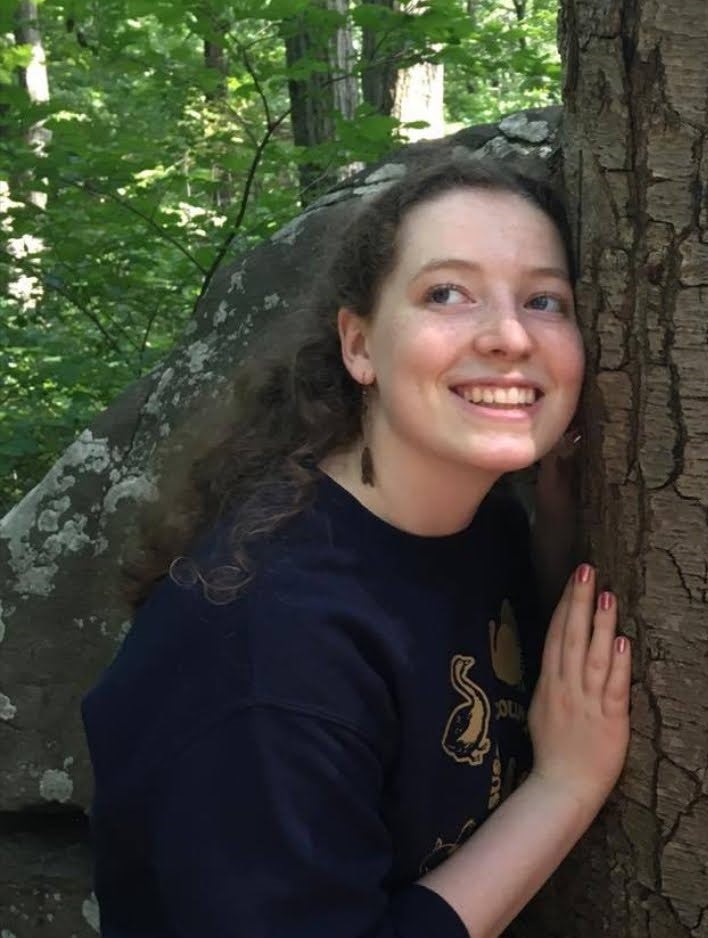 Julia Liebell-McLean is a sophomore in the SFS who hails from Central New Jersey (yep, it exists!). Although currently undecided, Julia enjoys French, history, political philosophy, and virtually everything else. She loves working on outlines as well as fine-tuning a paper but is more than happy to help you at any other point in the writing process. She's involved with Moot Court, the Honor Council, and works at the Circulation Desk. In her spare time, Julia loves to reread Anne of Green Gables, study at the Library of Congress, and take online quizzes on Sporcle. If not at the Writing Center, you can virtually always find Julia in some corner of Lau.
---
Kathryn Blanco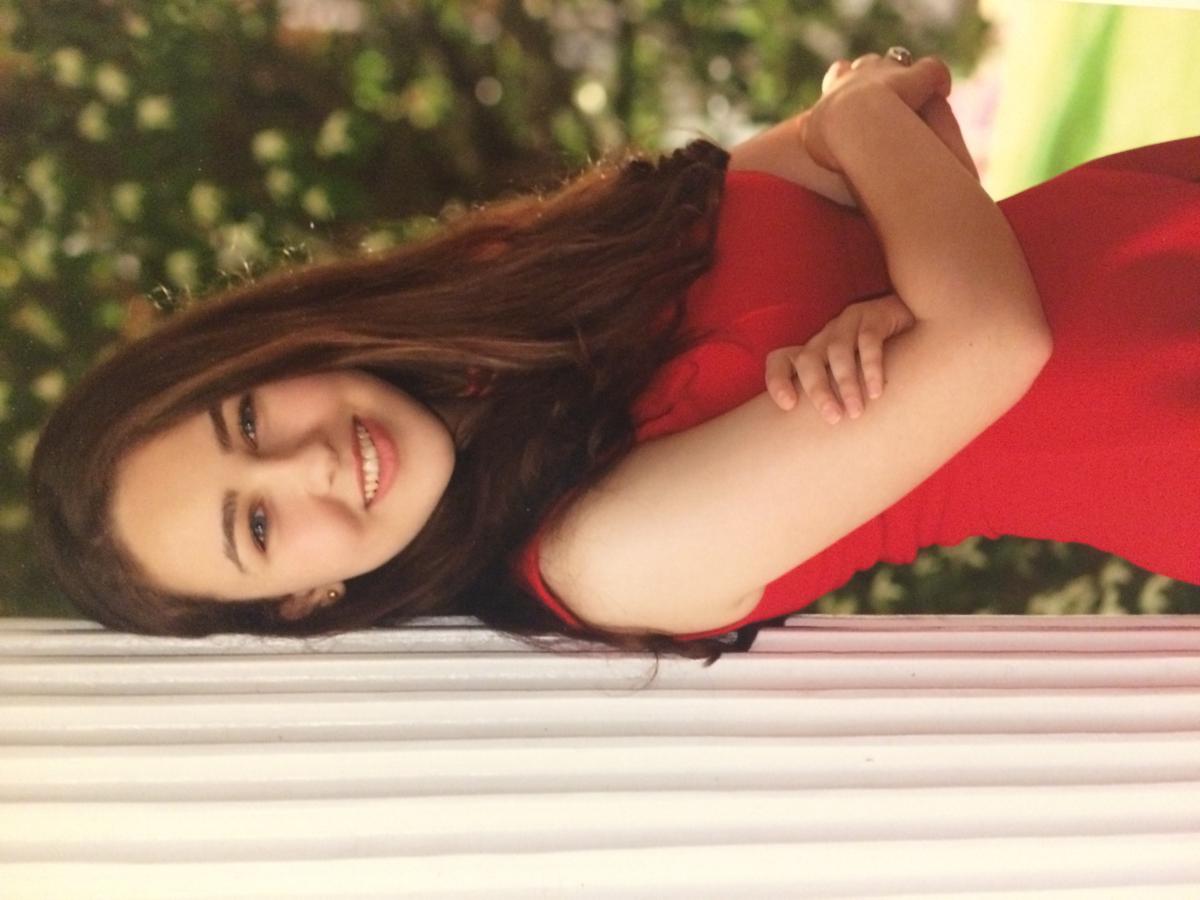 Kathryn is a student in the College majoring in English and double minoring in Government and Italian. She loves to read, and her favorite book is Jane Eyre. Hailing from Newtown, Connecticut, Kathryn is a huge lover of Italian food (especially escarole and beans). She is also a connoisseur of Disney classics such as Cinderella and Beauty and the Beast. In her free time, she enjoys watching West Wing and baking bread while listening to podcasts. She is particularly interested in creative non-fiction writing and surprisingly enjoys the editing process, but she is excited to work with other students on writing assignments of all topics and at all stages!
---
Kayode Lambkin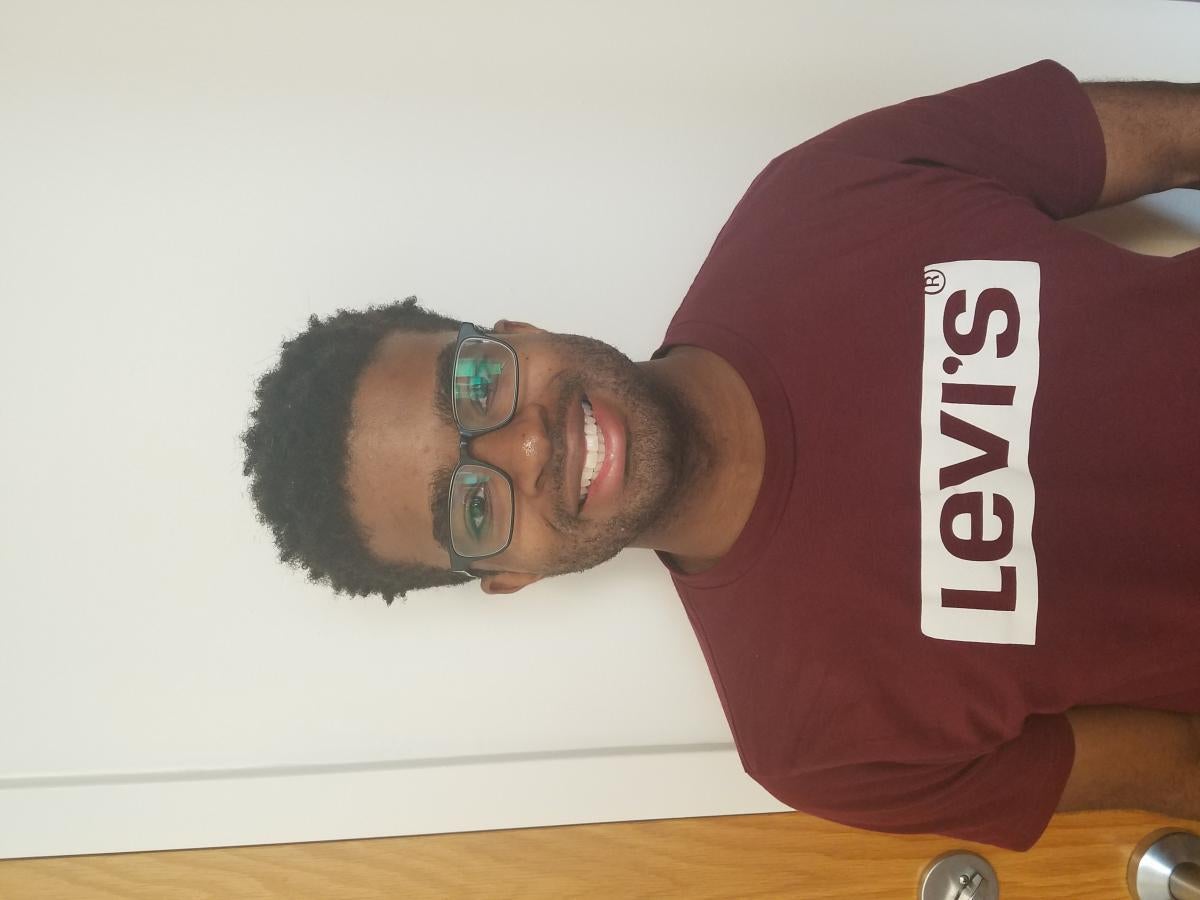 Hey everyone! Kayode Lambkin is a junior in the business school majoring in OPIM and Marketing. At the writing center, he specializes in humanities papers, as well as writing cover letters and resumes. A D.C. native, he can tell you where the best food spots are around the city. Outside of the writing center, you can find him finding new trails to run on or in line at the Chick-fil-A.
---
Kennerley Roper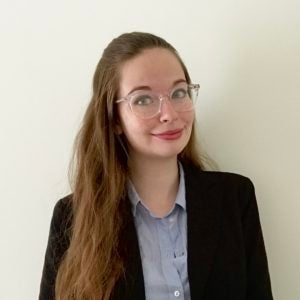 Kennerley grew up in Las Vegas, Nevada and graduated with a B.A. in English from Brigham Young University. She currently works as a tutor at the Writing Center and as the Publishing and Production Intern at 826DC for their Young Author's Book Project. Her thesis project maps the various Las Vegas landscapes in science fiction texts, film, and video games to both examine how space represents American anxieties and to reconcile her hometown with the glittering depictions of Sin City. When she isn't reading or writing, Kennerley is cooking, playing with her cats, and playing Dungeons & Dragons.
---
Lindsey Golotko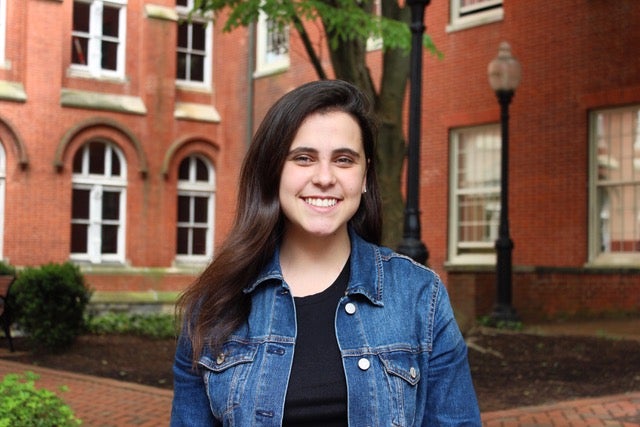 Lindsey is a sophomore in the McDonough School of Business, majoring in Finance and Management. She is originally from Freehold, New Jersey, which is the hometown of Bruce Springsteen. Outside of the classroom, Lindsey is the Director of Digital Media for GAAP, a member of Hilltop Consultants, and a peer ambassador for the McDonough School of Business. She enjoys all types of writing, but has a focus on whitepapers, consulting decks, and other business genres. In her free time, Lindsey loves exploring DC and reading her favorite comedians' memoirs, especially Mindy Kaling.
---
Mahesh Kumar

Mahesh is a sein the college, majoring in Biology of Global Health. His specialties include resume and cover letter writing as well as scientific literature ranging from lab reports to research manuscripts. Outside of the Writing Center he conducts research in a Neurobiology lab on campus and edits the Science and Technology section of the Georgetown Journal of International Affairs.
---
Matteo Palacardo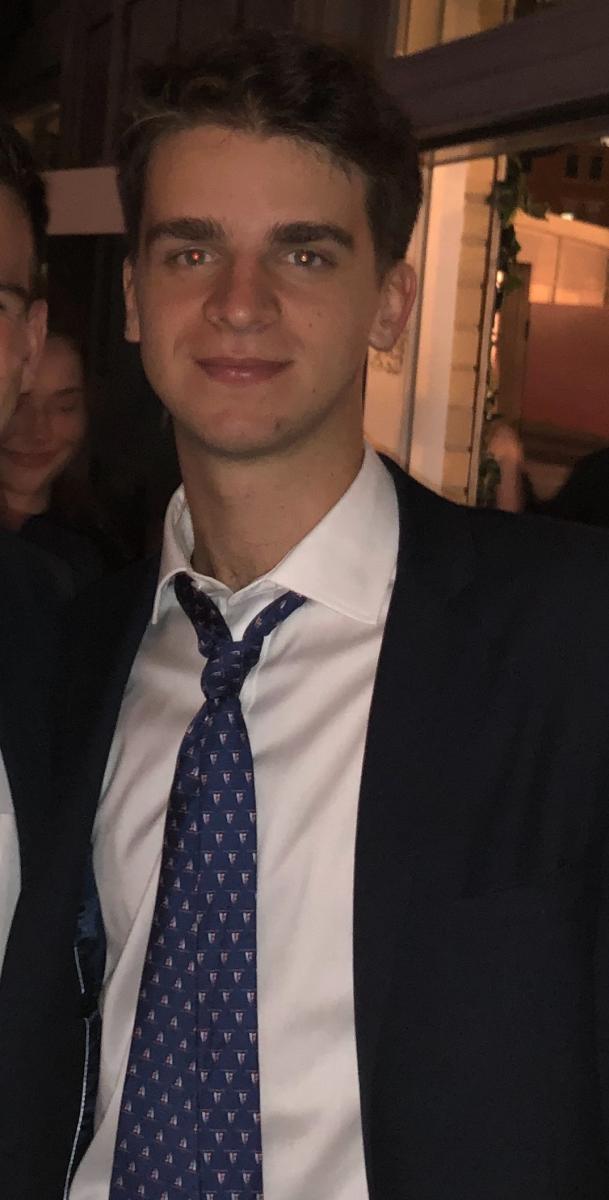 Matteo Palacardo is a Sophomore in the McDonough School of Business studying Marketing and Finance. He's especially interested in the subconscious implications behind first impressions, and how it's manifested through marketing products, ideas, or even people. A proud son of two Italian immigrants, he grew up in the concrete jungle where dreams are made of. He likes working with any kind of writing but he has a soft spot for creative writing and business proposals. He's also fluent in Italian (and average at Spanish), so he would love to work with any non-native English speakers–or anyone who needs help in Italian! At Georgetown, he's on the finance and consulting team for Georgetown Ventures, and enjoys getting spiked on playing for the club volleyball team. He's an avid soccer/basketball fan and could argue about New York sports forever.
---
Max Tinter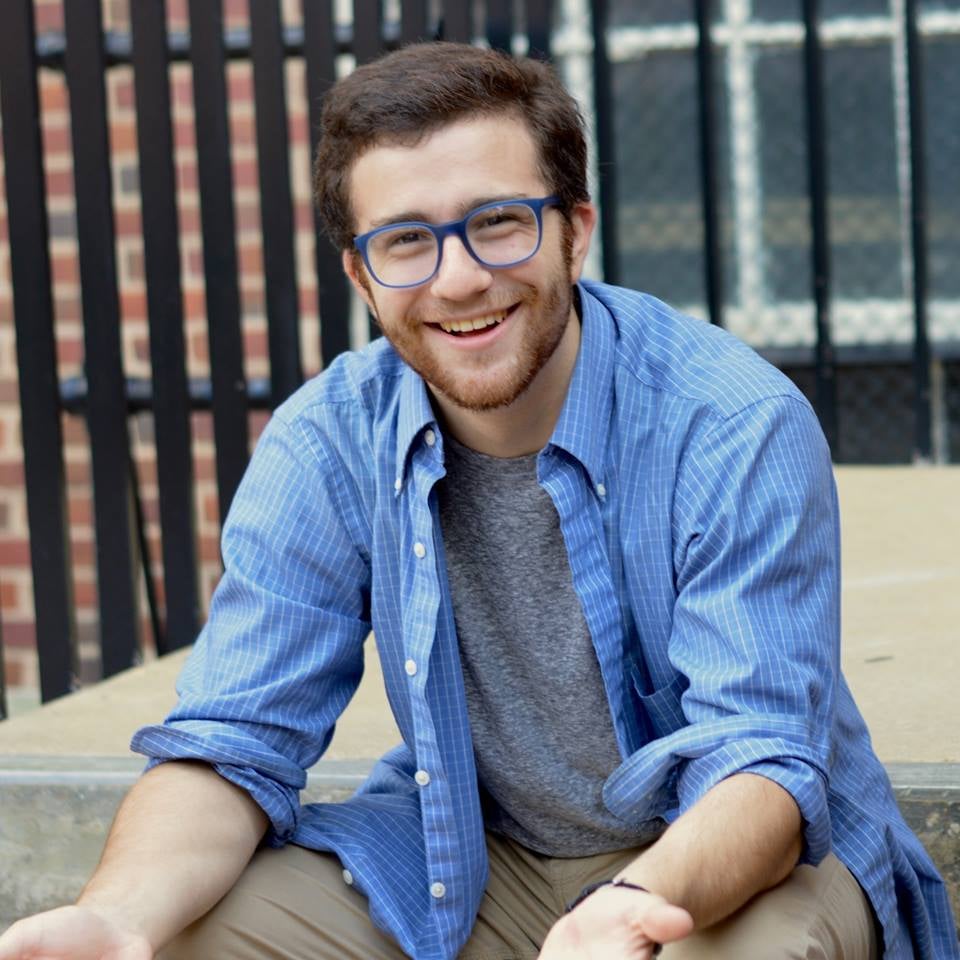 Max is a Government/English major in the College with a minor in Jewish Civilization, and is from the up-and-coming cinematic city of Atlanta, Georgia. When he's not working with the Writing Center, Max is probably enjoying corny (yet incredible) movies like High School Musical and Forrest Gump or reveling in his dream of becoming President of the United States. While he does not have a tutoring specialty (how can he pick just one), he's personable, energetic, and would love discussing any part of your paper, if not the exciting minutia of Blue & Gray and Jewish Student Association.
---
Meg Sinek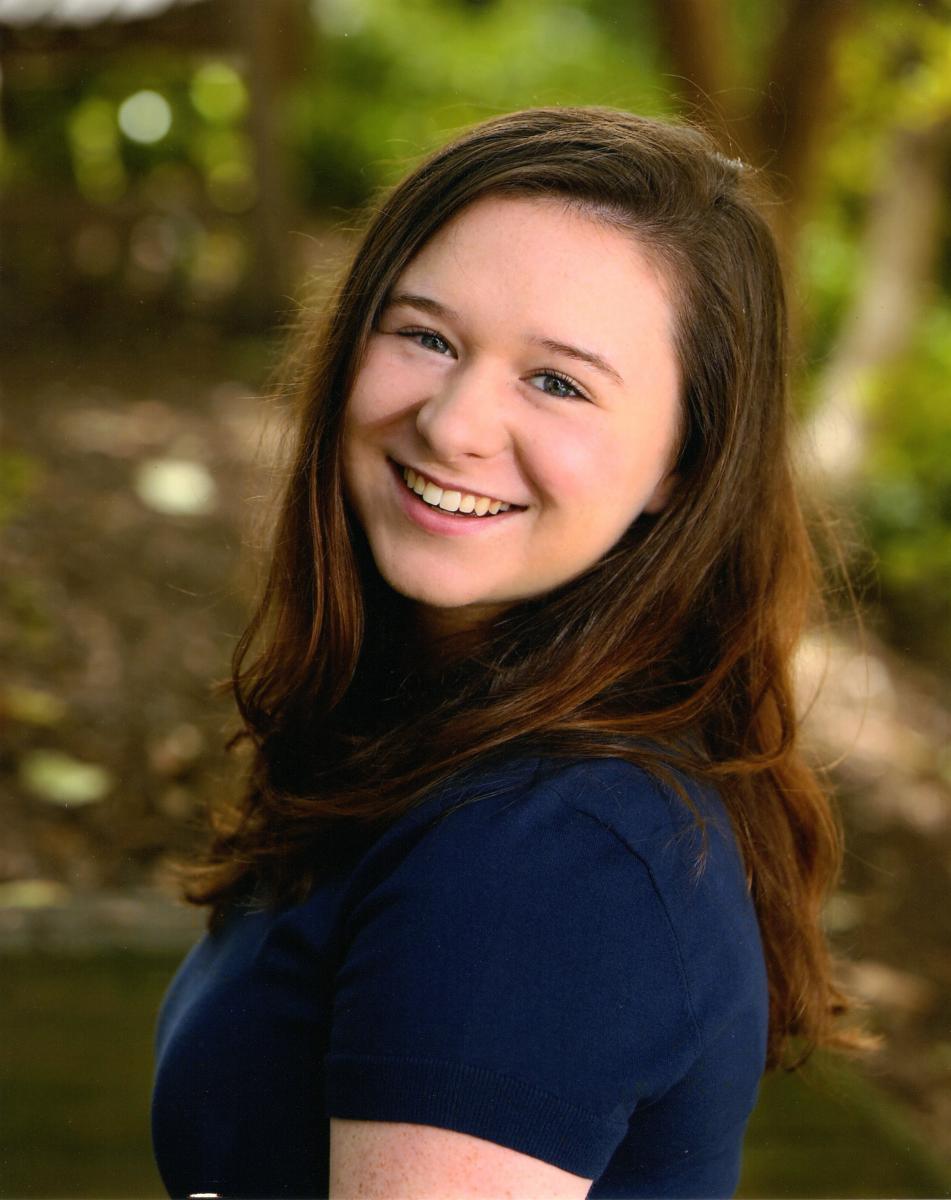 Meg has three loves in life: skiing, sushi, and grammar. At Georgetown (a whopping fifteen minutes away from her hometown of Falls Church, VA), she continues to pursue these passions while studying International Politics in the School of Foreign Service and working towards her French proficiency. When she's not flying down mountains, seeking out interesting international cuisine, or professing her love for the Oxford comma, Meg works as an administrator for the Women's Campaign School at Yale. She is excited to outline, workshop, and edit writing projects with other Hoyas of all levels. Stop by sometime to pay her a visit!
---
Michael Lawrence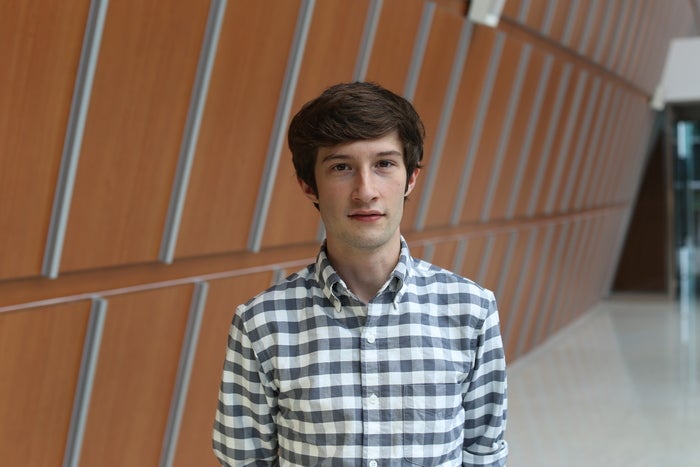 Michael is a second-year M.A. English student at Georgetown University and serves as the Graduate Writing Center Coordinator. He studied English Language and Literature and Spanish Literature at the University of Maryland, where he also served as a Writing Center tutor before working at Writing Centers at NYU Shanghai and Pace University. He has extensive experience leading workshops on theses, dissertations, and L2 Grammar for graduate students, and especially enjoys working with writers of English as a second language, creative writers, first-year writing students, and graduate writers in any discipline.
---
Nicholas Knowles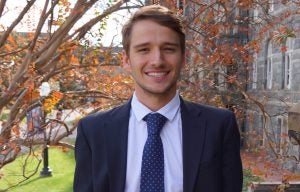 Nicholas Knowles is a current junior in the SFS majoring in International Politics. Hailing from the Islands of the Bahamas – something he'll be sure to remind you of – he looks forward to bringing his tropical roots to the Writing Center.
---
Olivia Lei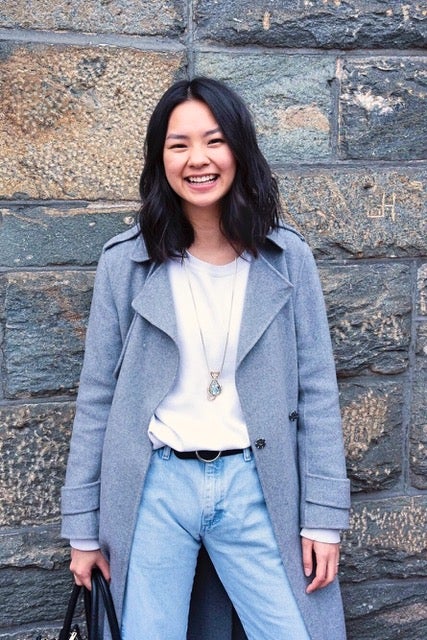 Olivia is a sophomore in the College, hopefully double-majoring in Justice & Peace Studies and American Musical Culture with a minor in Psychology. She hails from Australia but has moved around for most of her life; most recently, she's had the pleasure of calling Lisbon her home. Olivia speaks Spanish, French, and Chinese, so she would be delighted to work with any non-native English speakers! Her favorite part of the writing process is brainstorming and/or outlining, but she also loves polishing a piece's structure and flow. Outside of the Writing Center, Olivia sings with the Georgetown GraceNotes, works with the Hilltop Microfinance Initiative, and enjoys playing basketball and writing music.
---
Reagan Graney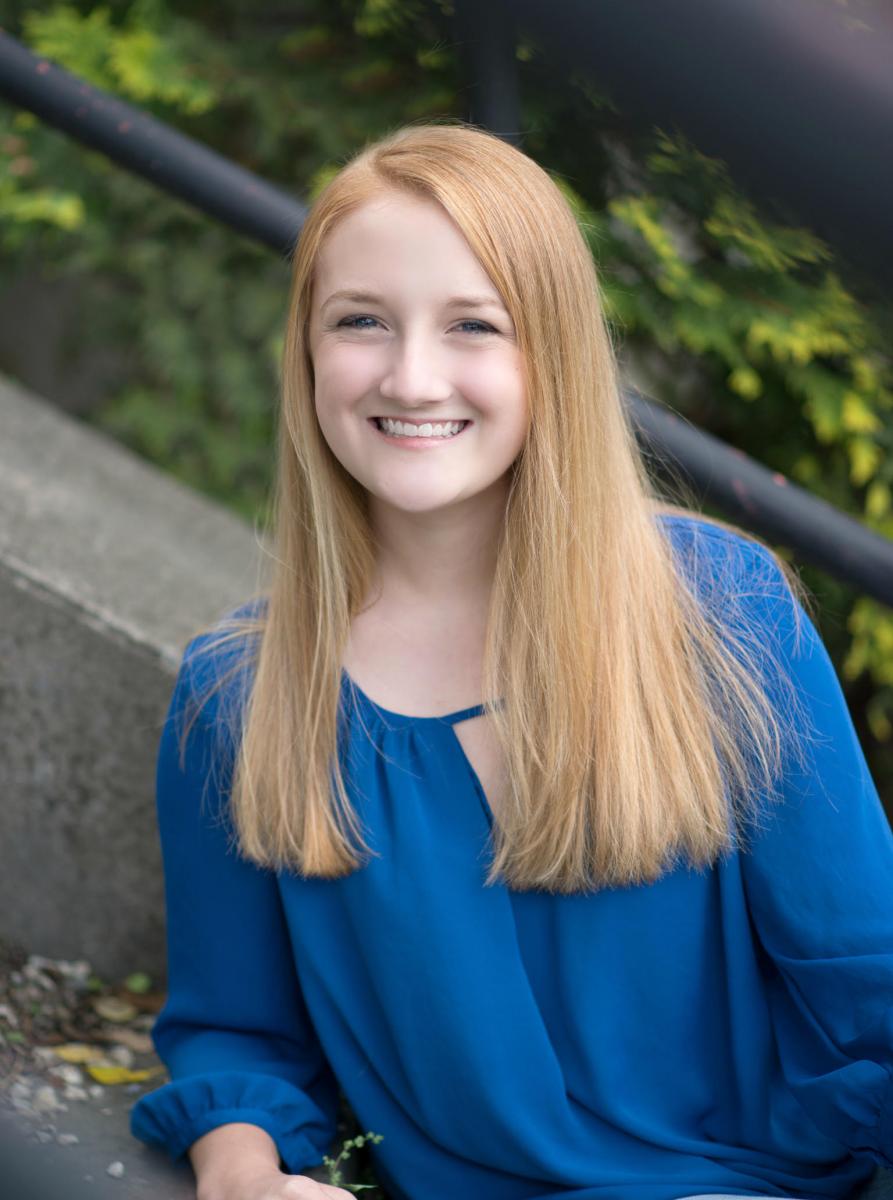 Coming to you from upstate New York (which is actually more like central New York), Reagan is a junior in the College, studying English and hopefully minoring in art! Creativity really interests Reagan, and she would love to talk with you about creative writing papers, grammar, and anything artsy. When she's not at the Writing Center or huddled under a nice blanket watching the latest Netflix films, you can spot Reagan writing for the Georgetown Independent or maybe even reclining at the AMC.
---
Rex Bone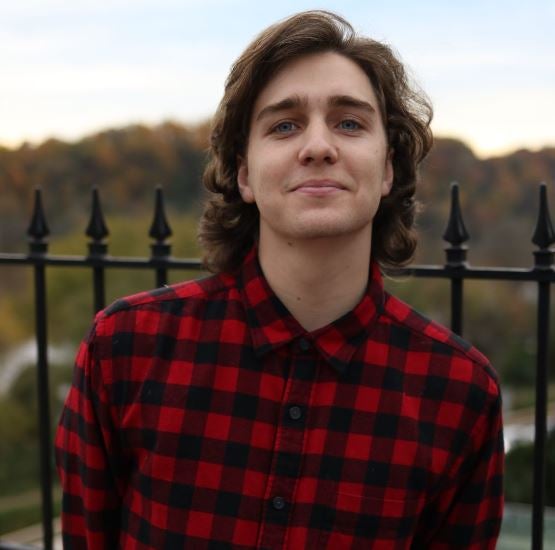 Rex is a senior in the college majoring in Computer Science with a minor in Creative Writing, constantly searching for the intersection of technology and the humanities. During his three years at the GWC, Rex has worked with L2, Graduate, and high school learners from all disciplines. Being from South Florida, he is conversationally fluent in Spanish. In his free time, Rex likes soccer and basketball.
---
Rose Munsey-Kano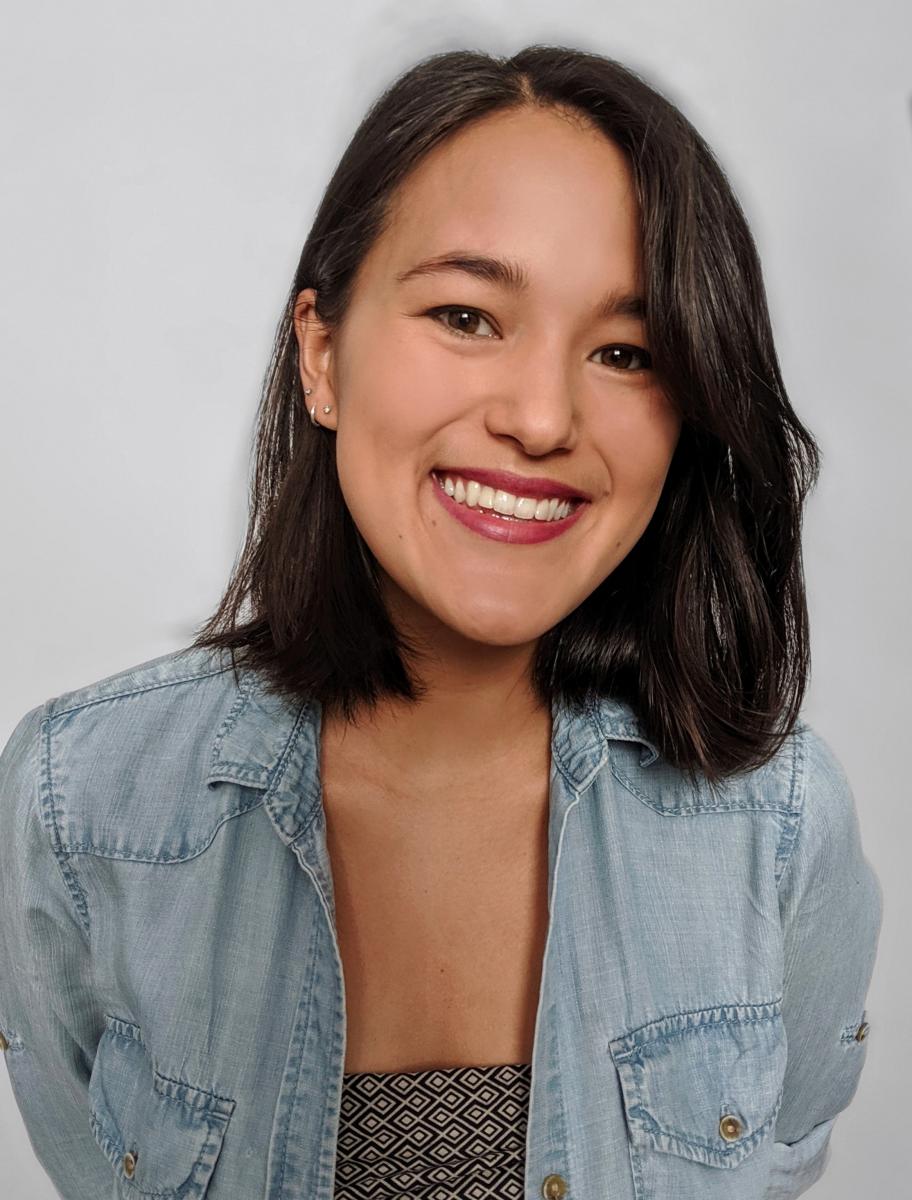 Rose graduated summa cum laude from Ithaca College in 2018 with a B.A. in English and a minor in Writing, where she also worked as a Writing Tutor for three years. At Georgetown, she is a first-year English M.A. student and a Graduate Writing Associate, working as a TA for writing and English courses. As a scholar, she is particularly invested in concepts of liminality and how that intersects with race, gender, and sexuality, as well as how communities are formed. As a tutor, she specializes in rhetorical analysis, literary analysis, and creative writing. She loves tutoring across all disciplines, however, as she believes that, regardless of content or form, writing itself is foundationally important to making discoveries and understanding the world. When not reading and writing, she enjoys collaging, sewing, singing, and exploring new parts of the city (well, the bookstores and coffee shops, at least).
---
Stephanie Leow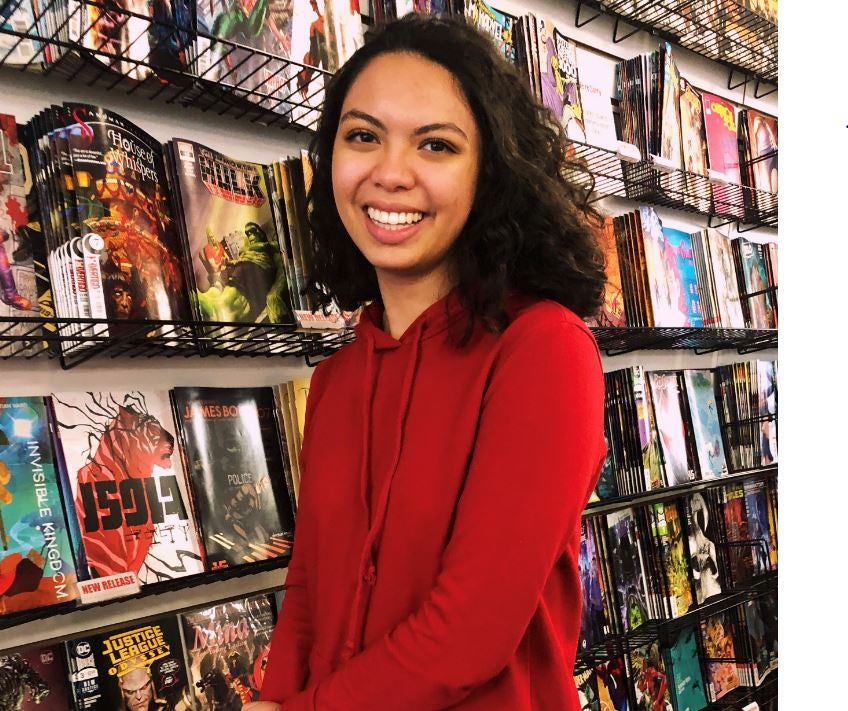 Stephanie is a sophomore in the College from Northern Virginia, majoring in English and Linguistics and minoring in Spanish. Her tutoring specialties include brainstorming, editing, and a range of Humanities topics; specifically, she adores literary analysis and creative writing almost as much as semicolons. Stephanie is excited to share her love of language with anyone who comes to the center, and she would delight in working with L2 students. On campus, Stephanie participates in Mosaic, a cultural club for multiracial/ethnic students, designs layout for Bossier, a femme-spectrum literary magazine, and copy edits for The Voice; off campus, she interns for Gargoyle literary magazine in Arlington.
---
Sienna Brancato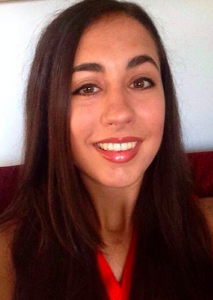 Sienna is a junior in the College majoring in English and Government and minoring in Italian. She's a proud Italian American who grew up on Long Island (she has been told she has a bit of an accent). Sienna loves helping others develop confidence in their writing abilities, providing them with the tools to express their own voices and arguments clearly. She has a special interest in working with non-native English speakers. Her passions include feminism, spoken word poetry (watching more than performing), awkward dancing, and mint chocolate chip ice cream. Outside of the Writing Center, she works for theVoice and Bossier.
---
Noah Rosenzweig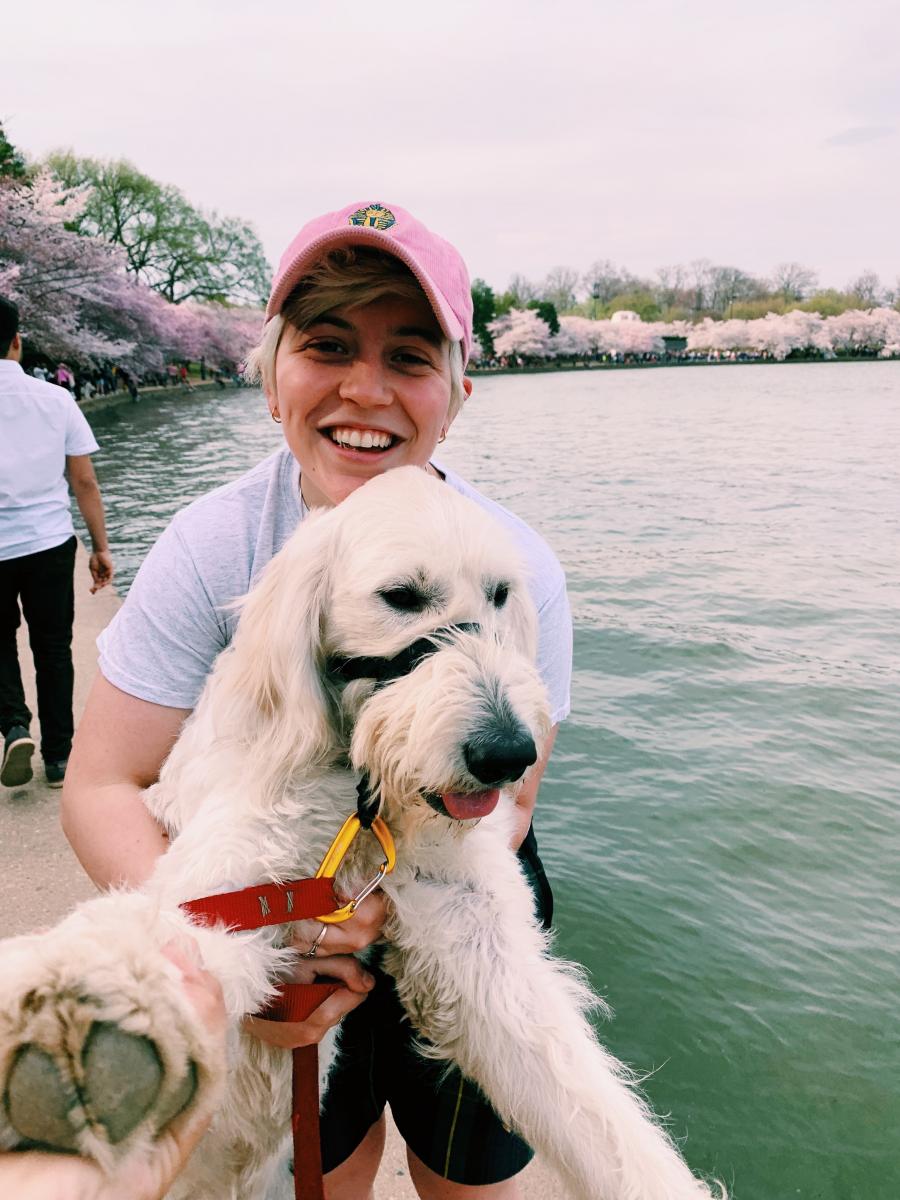 Noah is a senior in the College majoring in Government and minoring in Jewish Civilization. He is from New Jersey and therefore enjoys a good everything bagel, despite the lack of those in DC. Noah prefers working with Humanities essays but is open to helping folks with any topic at all stages of writing, from outline to finished product. Outside of the classroom, Noah can be found on Copley lawn with his dog, Pilot Jones (thanks Frank Ocean for the name!).
---
Tobi Okopie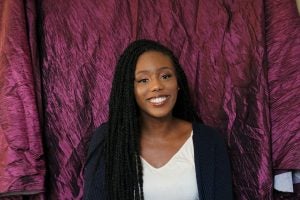 Hi, y'all! Tobi is a senior in the college majoring in Biochemistry and minoring in JUPS. She is from Houston, TX, but unfortunately, her southern twang never kicks in. She enjoys working on all writing as she has now reached the end of her undergraduate career. She also has interests in social justice research (focused on poverty and homelessness). On campus, you could find her on Lau 2 or in Regents searching for food!
---
Trinity Johnson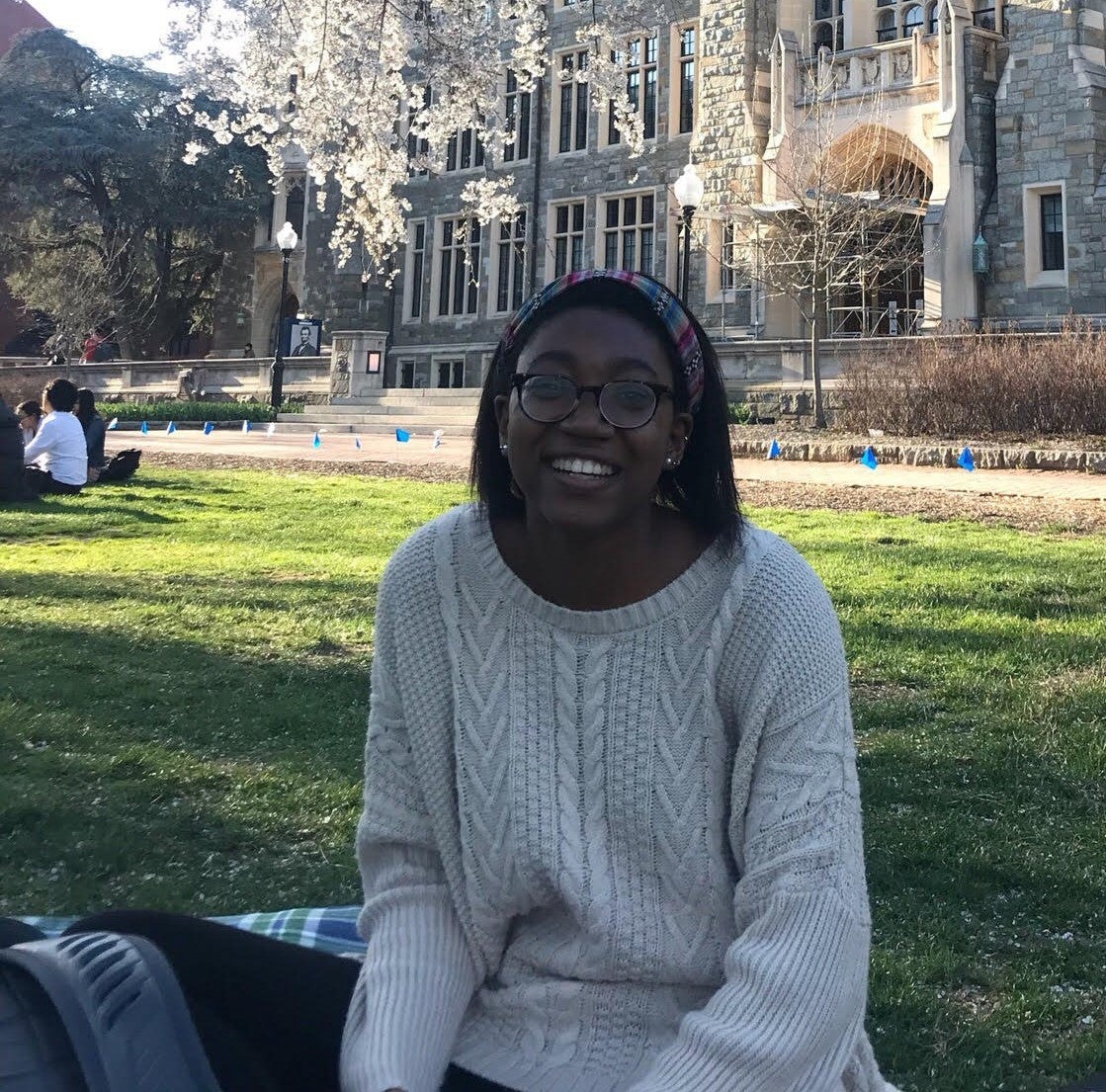 Trinity is a sophomore in the McDonough School of Business, majoring in Management, Leadership, and Innovation with a potential minor in Theology. She desires to edify and empower others to awaken the latent leadership qualities within themselves. She hails from Grayson, Georgia– a city about an hour outside of Atlanta. She loves reading slide decks and informative papers, and she is passionate about the editing and revising process. When she is not in class, she can be found at the MSB Tech Center solving the world's problems one computer at a time, on Georgetown's social media as a member of the Georgetown Storytellers Team, or in Leo's eating vegan banana bread! She is also a small group leader for the Chi Alpha Campus Ministry.
---
William (Hockaday)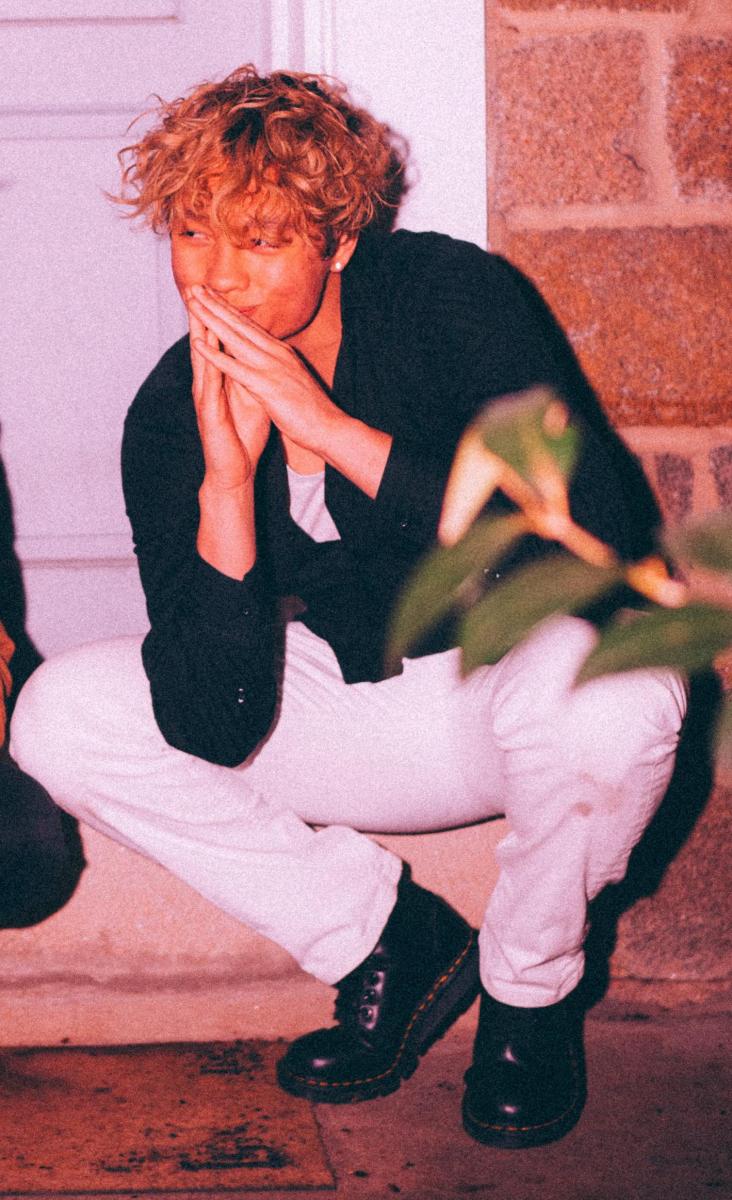 William Hockaday (you can just call him "Hock") is a senior in the College double majoring in African American Studies and English. Hock is from Austin, Texas, and misses What-A-Burger, considering that home is 1,500 miles away (and also that he's now a vegetarian). Outside of the Writing Center, Hockaday is co-president of MOSAIC (a multiracial/multiethnic club), a Patrick Healy Fellow, a Georgetown Scholars Program student board member, Men's STAND House convener, and an athlete on the Club Boxing team. His favorite work in the Writing Center includes consulting on humanities papers and brainstorming with clients.
---
Yingying Mei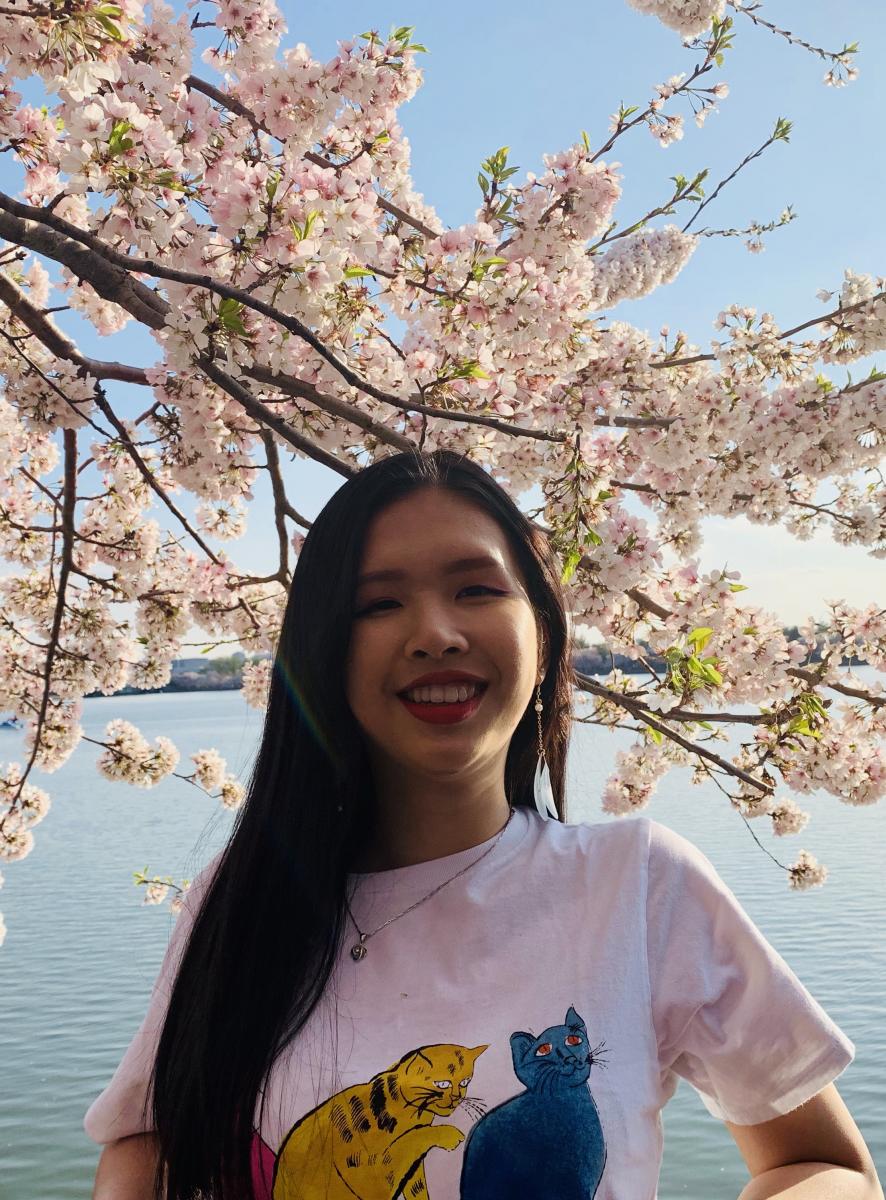 Ying is a sophomore in the SFS majoring in Culture & Politics and minoring in Chinese. She is from Taishan, China, but she has made Washington, D.C. her home for the past ten years. Her take on D.C.'s cupcake scene is that both Georgetown Cupcakes and Baked & Wired are overrated. Outside of the classroom, Ying enjoys working with D.C.'s immigrant community and volunteering at her local community center, where she teaches English to adults. She is most familiar working with argumentative essays, literary analysis, and humanities papers. As a non-native English speaker herself, Ying welcomes L2 students with open arms.